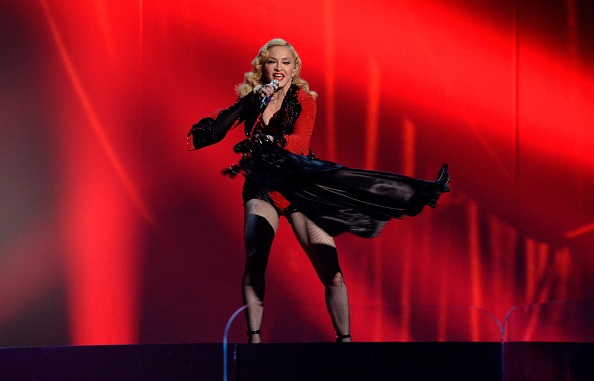 Old, young, male, female, black, white, tall, short; it doesn't matter what you look like when you're a celebrity or an everyday person. However, it does matter how you dress, even if you choose not to believe that it matters. We are all about individuality and dressing in a way that makes you feel comfortable and good about yourself, but even we have our limits. For example, a teenage girl showing off her feminine body parts makes many people uncomfortable (Do you want your daughter showing her nipples in public?). At the same time, seeing someone's mother or grandmother in the same getup is also a little uncomfortable.
Actually, we don't want to see anyone showing off too much regardless of their age. There is a way that women – and men – can dress to impress, to show off their amazing bodies and their great personalities, without actually looking like a train wreck. Class is a good thing, but these celebs seem to have forgotten just how nice it is to have class. A less brazen way of showing it all off is often preferred, and these 20 celebs just always look inappropriate for their age (any age).
Photo by Getty Images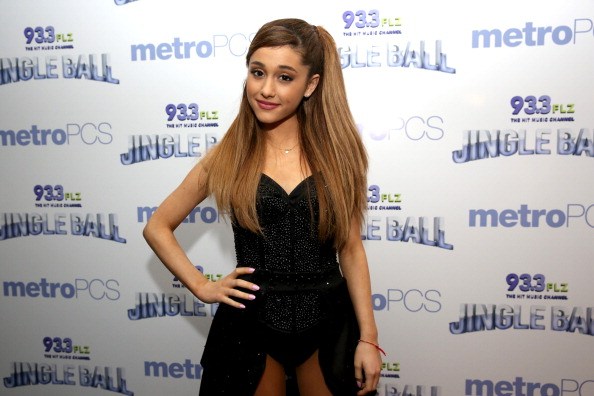 Ariana Grande
She's a beautiful young woman with a gorgeous figure, and she loves to show it off. We have no problem with that, but we think she could tone it down a bit. Pick on body part to show off – legs, cleavage, whatever – and leave it at that. Instead of showing off her lady bits in a pair of underpants with a bra is a bit too much for us, especially at such a young age.
Photo by Getty Images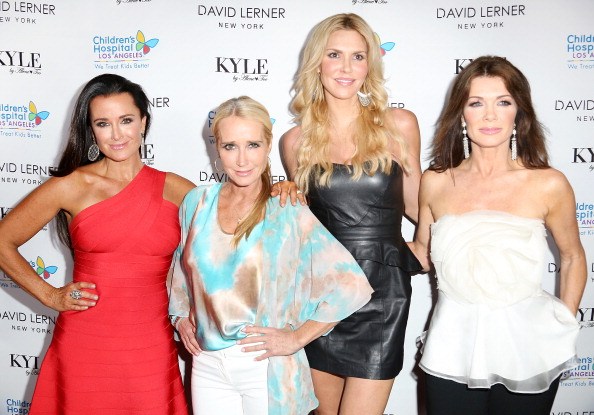 Brandi Glanville
She's bold and outspoken, and she does not care what anyone thinks of her. That's awesome, and we know that she's not going to be surprised that many people feel she dresses inappropriately for her age. She likes to show off her body, and I would too if I still have my body at her age, but she does tend to dress too young and it often looks more mess and less amazing.
Photo by Getty Images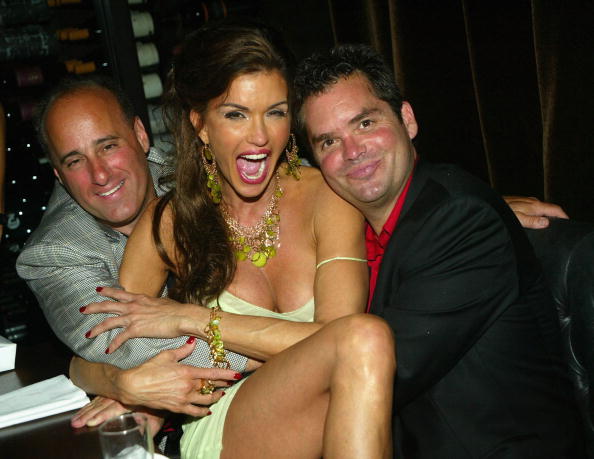 Janice Dickinson
We typically have no words for her. She's over-the-top as far as her clothing is concerned, and we simply have no other words to describe her. She dresses entirely too young, and there is nothing we can do about it. We can hope that at her age she can find some dignity and be a little more Kate Middleton and a little less Kate the stripper, but we aren't going to hold our breath.
Photo by Getty Images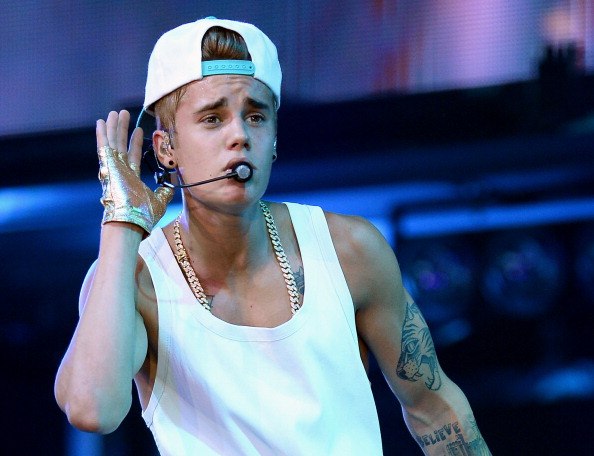 Justin Bieber
We actually liked his style better when he was younger. Now he just looks like a thug with the wife beaters and his pants hanging down to his kneecaps. Listen to me; I sound like my grandmother. On that note, I've never found it attractive when a man dresses like a thug instead of a dapper gentleman, so there you go.
Photo by Getty Images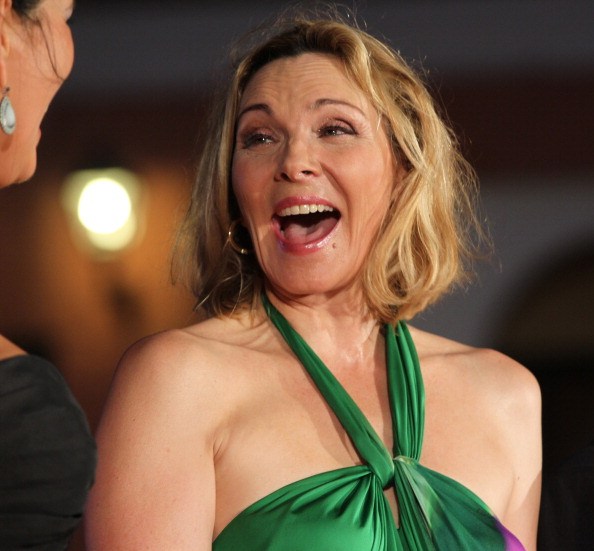 Kim Cattrall
She's all Sex in the City all the time, and she's proud of it. There is no denying that she looks fabulous, but we do wish she'd look fabulous for her own age instead of trying to dress like someone half her age. It's just not all that appropriate on the women who are actually half her age, so we're not buying it on her.
Photo by Getty Images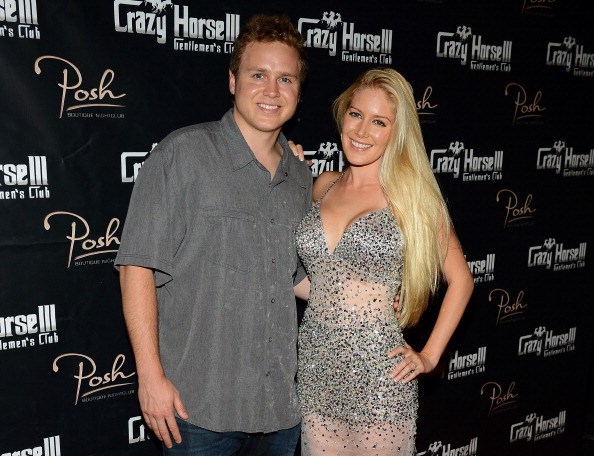 Heidi Montag
She lost us when she started dating that creepy guy that I think she ended up marrying and getting 10 plastic surgery procedures she did not need all in one day. She is too old (and she's not old) to dress the way that she dresses. In fact, there is no age in which it's appropriate for anyone to dress the way that this particular reality star dresses. She should learn the lesson about class vs. trash.
Photo by Getty Images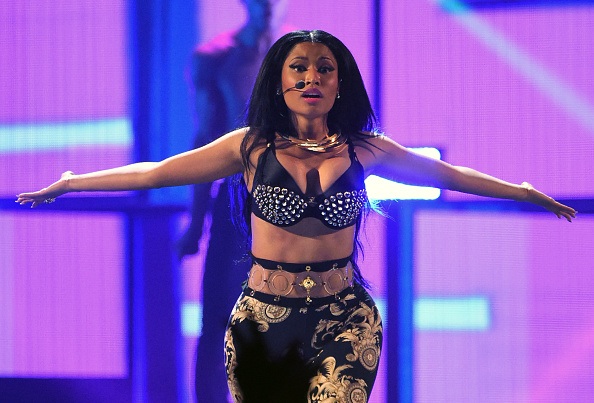 Nicki Minaj
Just…no. She's got style and she's talented, but she cannot dress herself to save her life. I think it's safe to say that even though she has a gorgeous figure, she's not doing a great job dressing it. She's got to stop with the booty shorts and the shirts that literally cover only her nipples. It's a little gross.
Photo by Getty Images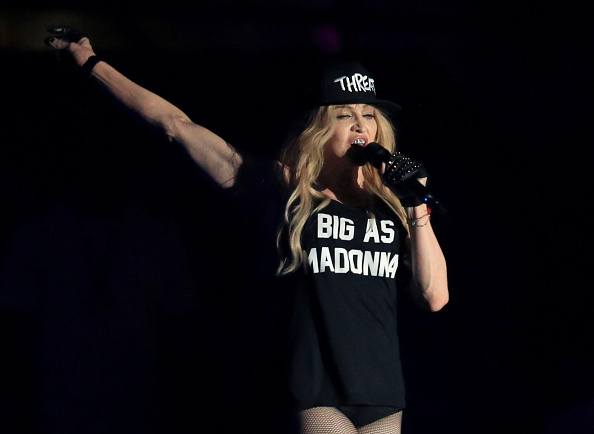 Madonna
I love Madonna. I grew up with Madonna. She is amazing. She is so talented and so fit, and she's got to stop dressing the way that she dresses. It's just not appropriate in any way, and we are tired of seeing her try to dress like she's a 20-year-old pop star instead of a woman decades older.
Photo by Getty Images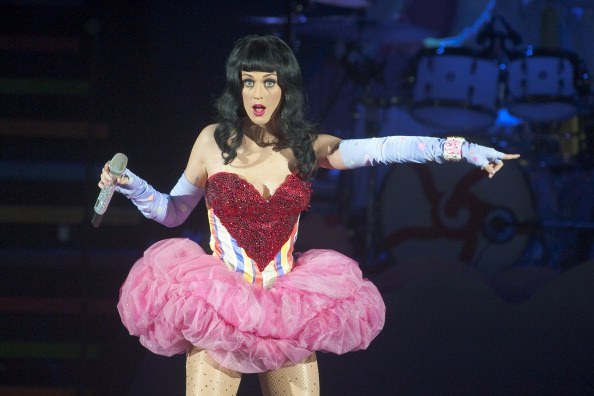 Katy Perry
While I don't generally have a problem with the way that she looks in real life, I do think her tour costumes are getting smaller and smaller. They're to the point that they are a little ridiculous, and it' time to put on a few more clothes and hide a few more body parts when she's performing for us.
Photo by Getty Images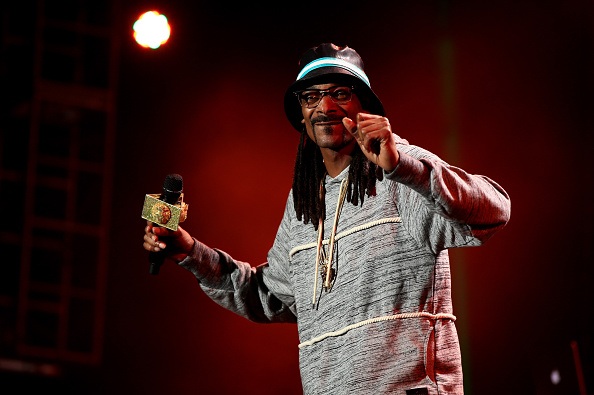 Snoop Dogg
He's still dressing like he's a teenage boy in a gang at school, even though he's well above that age – times two. We'd like to see Snoop class it up a bit, do something a little more mature and a little more dapper. We think he'd clean up nicely if he put his mind to it, and we'd love to see him try.
Photo by Getty Images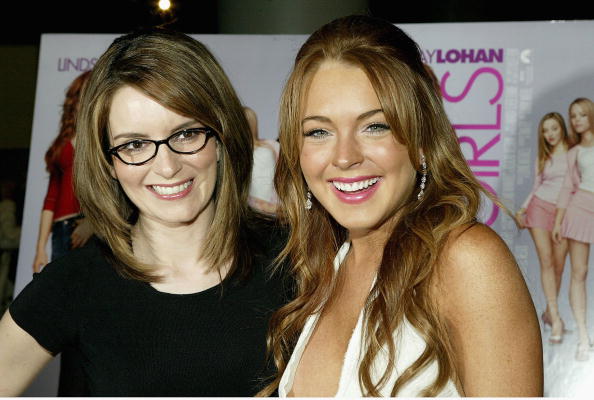 Lindsay Lohan
She's just a wreck in general anymore, but she always looks awful these days. She's no longer in the news as much as she was a few years ago but when she is, it's not good. She's in short shorts, short tops and short everything, and it's not appropriate. She's not a little girl who can get away with that (can a little girl get away with that?) anymore, and it makes her look a bit desperate.
Photo by Getty Images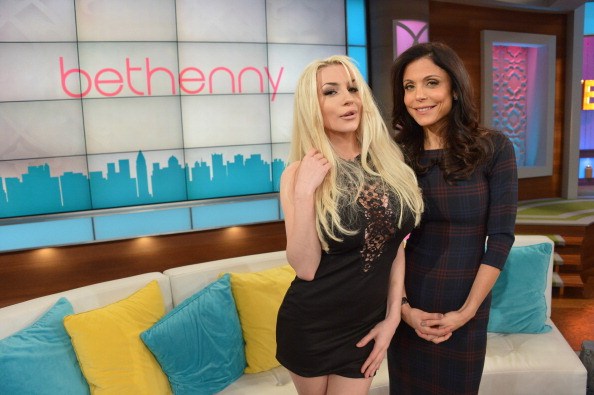 Courtney Stodden
She might go down in history as the worst dressed woman in the history of the game. She can add it to the creepiest Hollywood marriage to date, and she can put that right in her back pocket since she clearly doesn't have her butt cheeks in there to fill it up. She's got to put on some clothes and stop blatantly dressing like she would rather be swinging from a pole in a g-string with dollar bills being shoved in her crevices.
Photo by Getty Images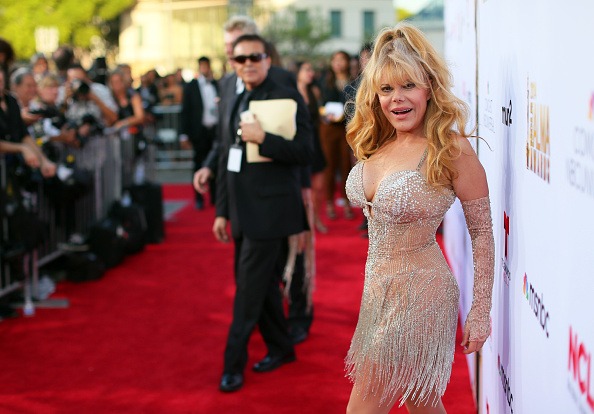 Charo
She's amazing, and she looks like a rock star; but she's got to tone it down a bit. We have to say that Charo rocks her look; she owns it. She's better at it than anyone else in the world, but she should still try to attempt something a little more put together and with a little bit more coverage. We think it might do her some good.
Photo by Getty Images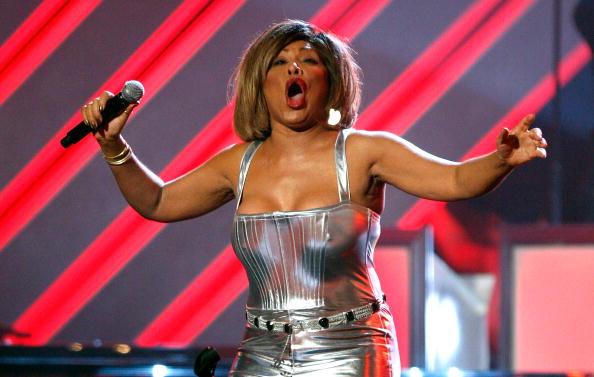 Tina Turner
Who does not love Tina Turner? She is an icon; a legend. Unfortunately, she's still dressing like a disco dancing queen that forgot she's now 30-something years older. We love her, but we'd also like to see her in something with a little less flash and a little more class.
Photo by Getty Images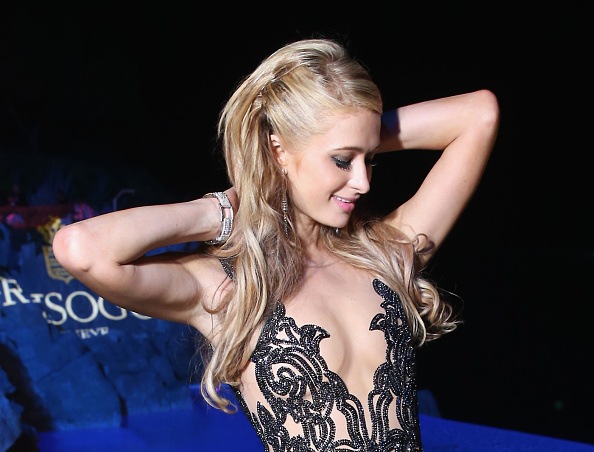 Paris Hilton
Never one to really dress her age, things certainly have not changed for the heiress. She's got an amazing body, but she forgot that she's well into her 30s now and it's less adorable to show it off now than it was when she was 20. At least at 20 she was still learning who she was and had the benefit of saying, "I'm only 20, what do I know?" when she dressed like this. Now she's old enough to know better.
Photo by Getty Images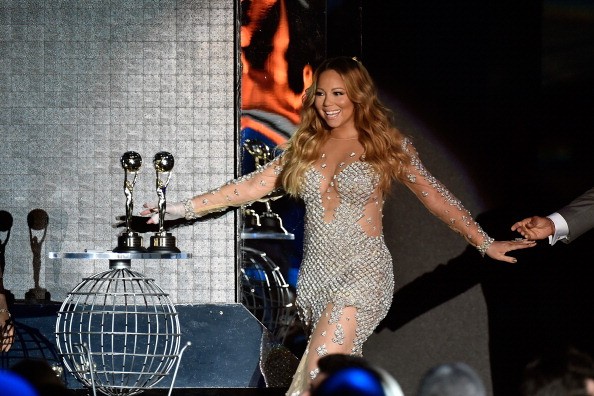 Mariah Carey
Mariah Carey is an interesting woman. She's one whose body changes regularly, but she never feels any need to cover it up. In fact, she might have covered up more as a younger singer than she does now that she's a mother and a woman of an older age. She looks great, she sounds great and she's entitled to be very proud of that, but she could cover it up just a little bit now and then.
Photo by Getty Images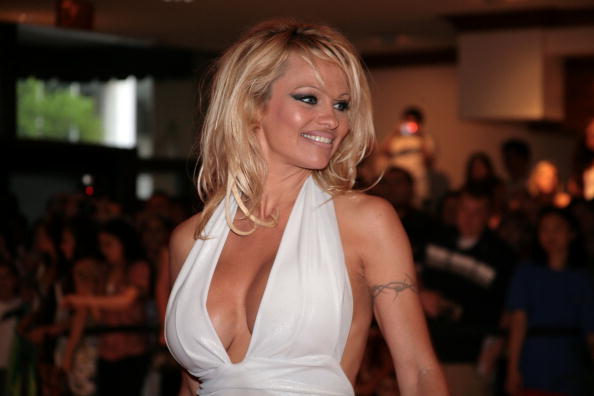 Pamela Anderson
We're used to seeing her in a red bathing suit with her girls jumping all over the place, and that's how the world wants to and loves to remember her. However, she's just past her prime and she's got to start covering it up right now. She still looks as amazing as she did decades ago, so there's nothing wrong with her amazing body. However, her sons have to be embarrassed how often they see their mother's breasts.
Photo by Getty Images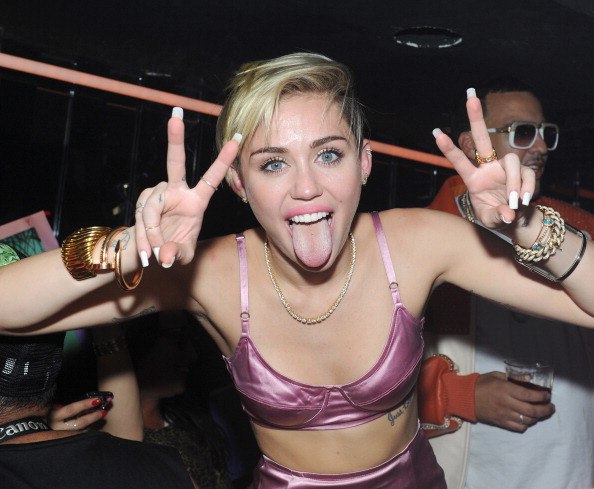 Miley Cyrus
She might not work for Disney anymore, but we know that they paid her well enough that she can afford a pair of pants or two. And we know she can afford some shorts so she does not have to wear those things that look like old jeans cut into underpants. Pleas, Miley, put on some pants. You don't even dress too young for your age; you don't even dress. Please stop; you might not want to be a role model, and you might not want to be a certain kind of girl, but could you at least cover up?
Photo by Getty Images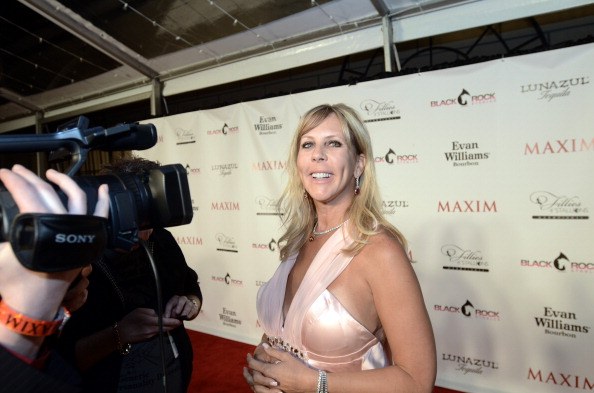 Vicki Gunvalson
She's the OG of the OC, and she's still showing off her "G's" even though she's a G-ma these days. Geez, that was a lot of "G's" and I can't make it stop. She is of a certain age, and while she's looking better than ever, she's got to learn to get a bra that has a little more support, a lift or a shirt that covers everything up. Every single time I saw an article or heard a piece about the RHOC reunion show in the past few weeks, 90% of the comments were about Vicki's breasts and how everyone would like her to cover them up for the sake of her two grandsons and their own embarrassment.
Photo by Getty Images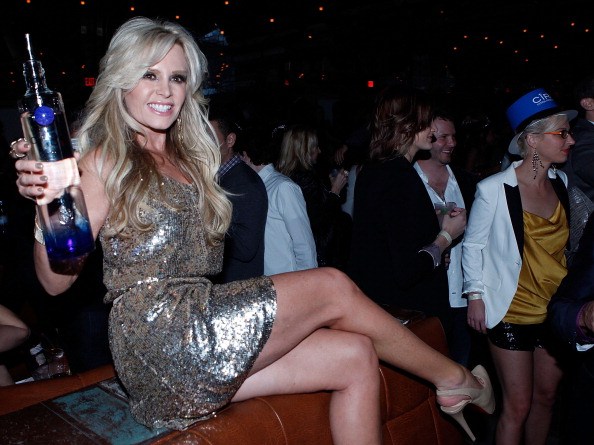 Tamra Judge
She likes to call herself the hottest girl in the OC, but she's also the newest grandmother in the OC. She now has a granddaughter of her own, but she forgot to dress like it even a little. She loves her barely-there clothing. And even though she looks phenomenal, she is not doing herself any favors dressing the way that she does at her age – or any age, really.
Photo by Getty Images