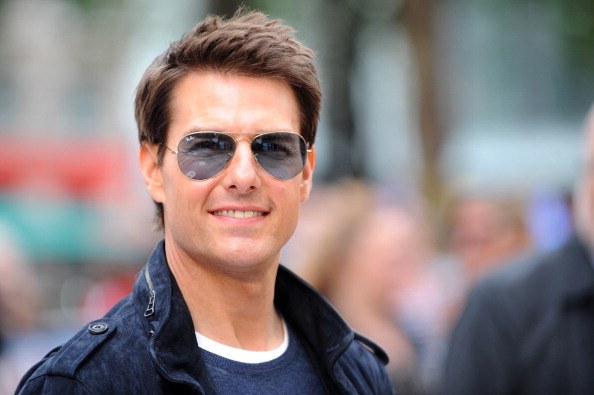 It's the American way to assume that those who are famous, wealthy and powerful must be big and larger than life. Sure, in some instances this is the truth. However, not all leading men (or women, for that matter) are as big as we like to think that they are. Some are surprisingly tiny. In fact, some of the most giant celebrities in the world are actually pretty tiny, and we thought we might prove to you that just because someone comes across as larger than life does not mean that they are in real life. Read on to find out which giant celebs are actually tiny humans.
Photo by Getty Images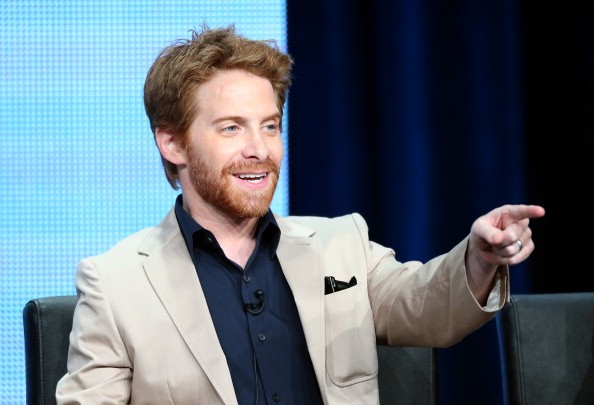 Seth Green
He's not so famous today as he was many years ago when he was starring in hilarious films as the friend of the main character, but that doesn't stop many people from assuming he is your average male. In fact, everything about him in almost all his roles is played up as average, but he is not even close to being the average height for a man. He's only 5'4" tall.
Photo by Getty Images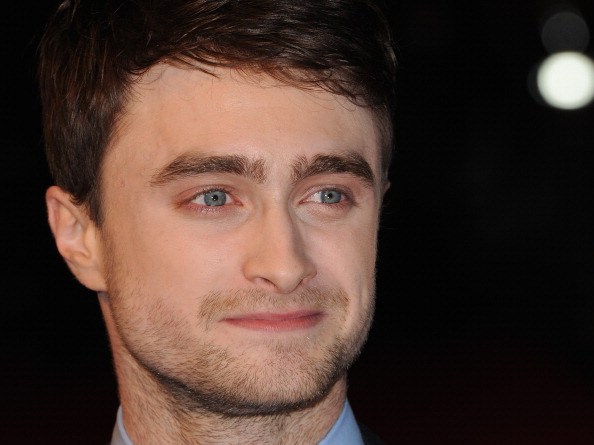 Daniel Radcliffe
He's the boy who lived, and he's the boy who defeated Lord Voldemort. I believe, too, that at some point through the Harry Potter series he went through some sort of growth spurt, but he apparently only pretended this was true. The famed British actor and Harry Potter himself is only 5'5" tall, which makes him only 2 inches taller than I, and I'm frequently referred to as petite.
Photo by Getty Images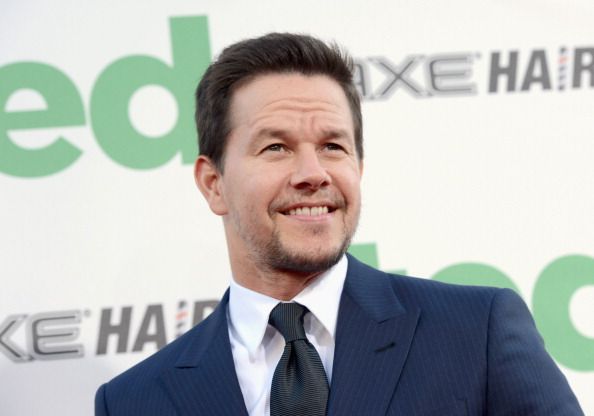 Mark Wahlberg
He is an actor and a former model and he's not all that tall. In fact, he's only 5'8", and he's not that much taller than me. Okay, he's a lot taller than me considering I'm all of 5'3". Either way, though, he seems as if he is a much larger man, especially to those who are aware of his past history with the law. He was in prison for beating up a few men and hurling racist and ethnic insults at them, which makes him seem as if he would be a little larger.
Photo by Getty Images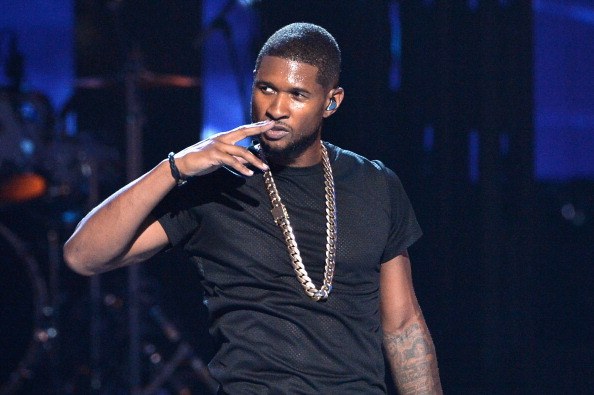 Usher
Did you know he's only 5'8"? Many people assume he is much taller and much more 'masculine' in terms of his size, but he's actually not that much taller than the average woman. In fact, he's actually shorter than your average supermodel (save for Kate Moss, who is actually the same height). Perhaps this explains why so many of his pants look so baggy on him.
Photo by Getty Images
Simon Cowell
Perhaps one might expect that a man with as many insults and mean comments to make as the infamous former "American Idol" judge would be a larger than life personality and human. He seems so much bigger than everyone thanks to his personality and his attitude, but most of the people on the show are probably a lot taller than his very petite 5'8" frame.
Photo by Getty Images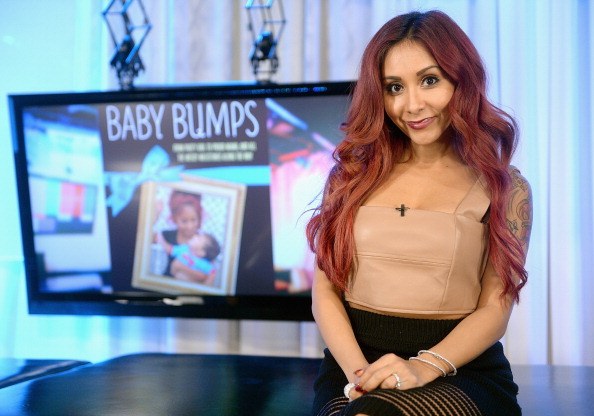 Snooki 
She is one of the smallest stars in the business at only 4'8″ tall. She's a full foot shorter than Simon Cowell and Marky Mark, and they're already pretty short on their own. She is one of the tiniest stars in Hollywood, even though her huge personality and her Jersey girl attitude make her seem a bit larger than life than she really is.
Photo by Getty Images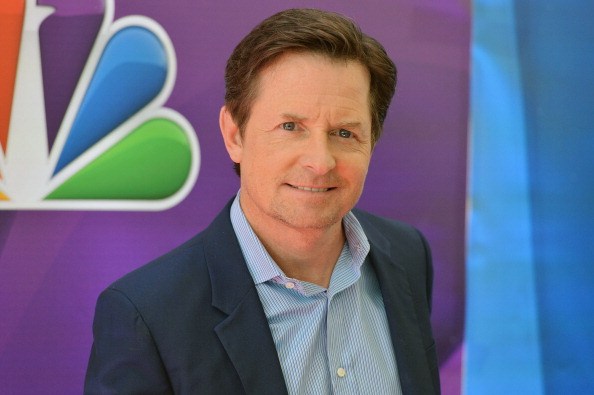 Michael J. Fox
He's one of the most famous actors in the world, and he's been suffering most of his adult life with a terrible form of Parkinson's Disease, though he has not allowed his illness to stop him. He's our favorite McFly from "Back to the Future," (which is now the past) and he is a short man. Larger than life in his strength and his roles, he's only actually 5'4" tall in real life.
Photo by Getty Images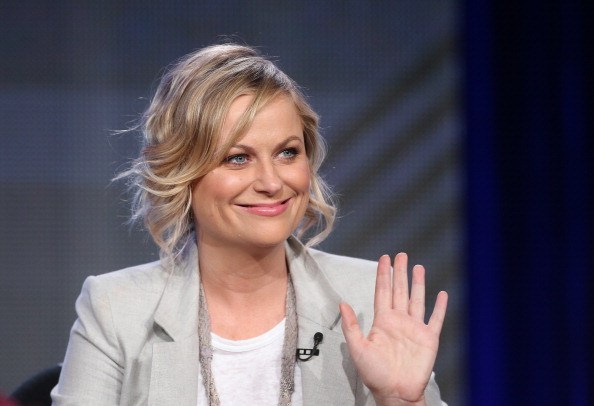 Amy Poehler
One of the most hilarious women in the world, it's shocking to us to realize that the comedienne is only 5'2" tall. She is so hilarious, so big and so famous that we assumed she's much taller. She's not; but that does not stop the fact that she is hilarious. She doesn't seem to dwell on all the things that might not be considered 'normal' such as her height; she focuses on the things like how famous she is and how hilarious she is – for good reason.
Photo by Getty Images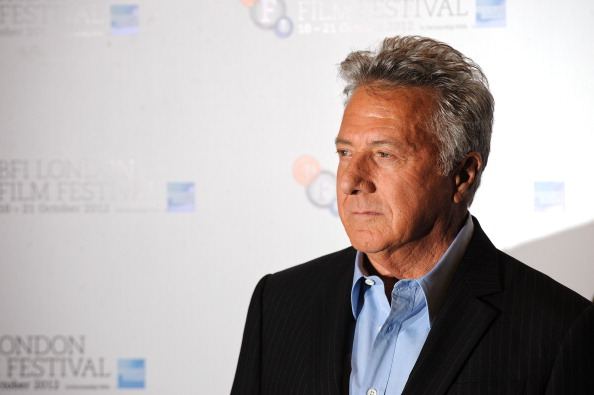 Dustin Hoffman
He is one of the most amazing actors of our generation, and he is very famous. He's funny, he's great at what he does, and he never fails his fans. But despite his huge fame and his huge acting skill, he's not a huge man. He's actually only 5'6" tall, which makes him slightly taller than many of the men and women on this list, but he's still a little smaller than you might imagine.
Photo by Getty Images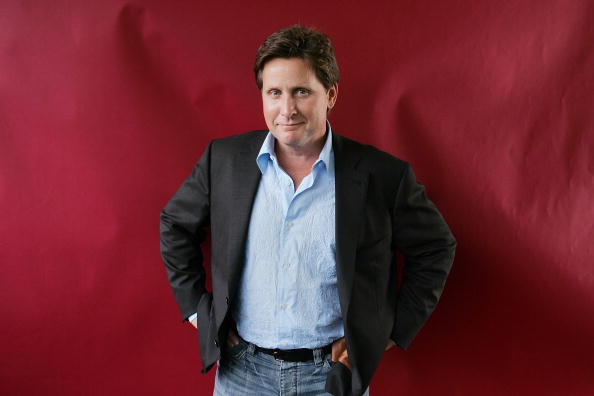 Emilio Estevez
He's an interesting man with a big history. He's the half brother of the famous Charlie Sheen. He's the ex-fiance of Demi Moore, and he was one time married to Paula Abdul. I guess that's a sign that sometimes the best things comes in the smallest packages. At only 5'4.5", he is one of the shortest men in Hollywood, but it never seemed to matter to many of the people in his life.
Photo by Getty Images
Eva Longoria
She played a supermodel on television, a hot housewife and a bit of a flighty airhead. In real life, she's a smart and very savvy businesswoman. And she is very petite. She's only 5'2" tall, but you'd never guess. Perhaps it's all the Christian Louboutins and Jimmy Choos she likes to wear that make people assume she's so much taller. After all, how could someone so petite play a supermodel on television when she's 8 inches too short?
Photo by Getty Images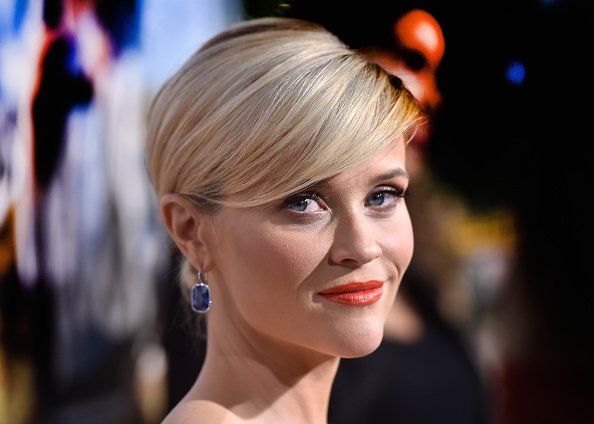 Reese Witherspoon
Call her a master with heels, but this is one tiny actress. It's no wonder she always looks like she's in flats when she is next to her costars; she's so much shorter than they. The Southern bell is actually a 5'1" actress who has to wear high heels in many of her roles to make her look more average in terms of her height. I'm not sure I would have guessed what a tiny person she really is.
Photo by Getty Images
Woody Allen
He's one of the biggest hitmakers in the world, so many people might assume he's a larger than life man. He's not. Woody Allen is actually one of the shorter men in all of Hollywood, standing at a very short 5'5" tall. He is not a large man by any means, but he makes big hit and we all know that's what matters the most.
Photo by Getty Images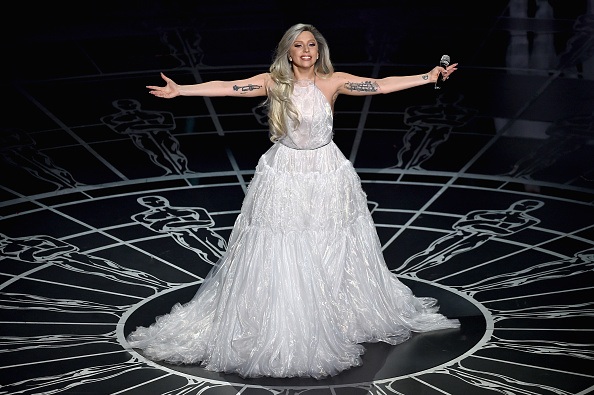 Lady Gaga
It might be difficult to imagine her being so small considering she often wears miniature skyscrapers on her feet, not to mention she's a master of making us look at other things such as all the meat used to make her dress. However, the mother monster is a tiny little thing. She doesn't quite stand 5'1" tall, making her just a few inches taller than our favorite Jersey Shore reality star.
Photo by Getty Images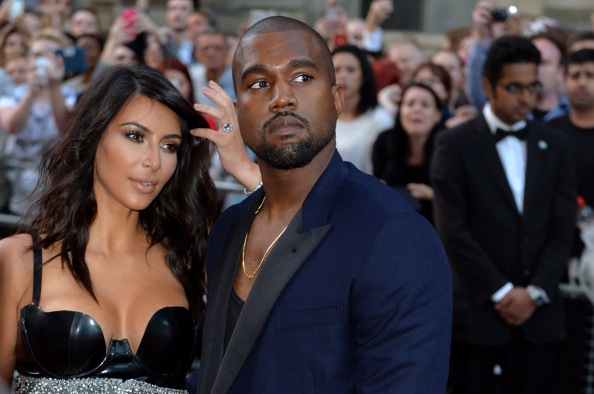 Kanye West
He has a lot of…personality. He likes to cause waves and he likes to cause trouble, and he likes for everyone to think that he's much bigger than he is. He works hard to ensure that his personality is one that people remember, and they do. But what they remember even more than that is the fact that he's actually pretty short for a man. He's only 5'8".
Photo by Getty Images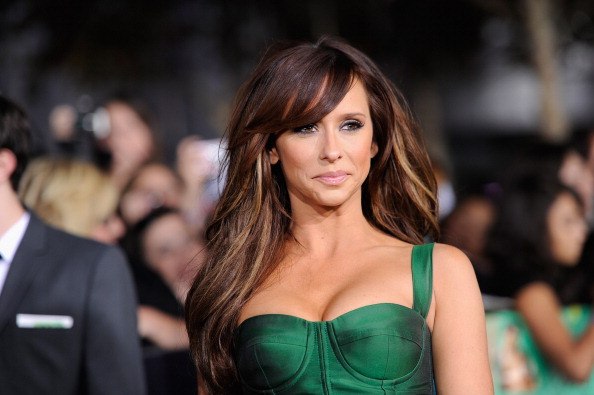 Jennifer Love Hewitt
She seems to be the kind of larger than life superstar who stands tall. I always thought this particular actress was much taller than she actually is. She's not even 5'2" tall, which makes her one of the shortest actresses in Hollywood. However, she has mastered the art of dressing herself in a manner that makes her appear a lot taller and a lot bigger than she actually is.
Photo by Getty Images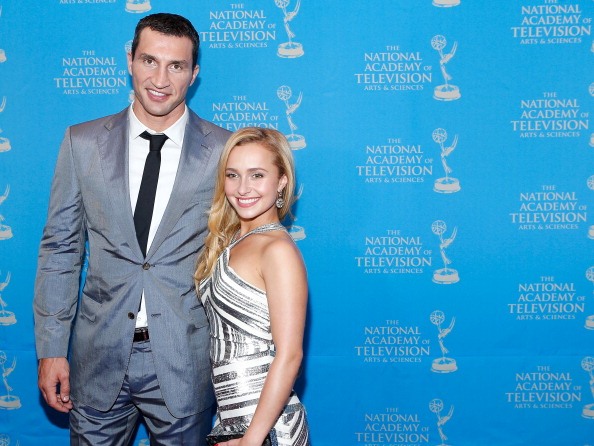 Hayden Panettiere
She's suffering from postpartum depression right now, and it's a serious health condition. She's decided to work on it, and we are proud of her for not only taking control but also for standing up and admitting that she's not perfect. Her big personality and her ability to own everything about herself is amazing, and it makes her seem so much taller and so much stronger than her petite 5' frame.
Photo by Getty Images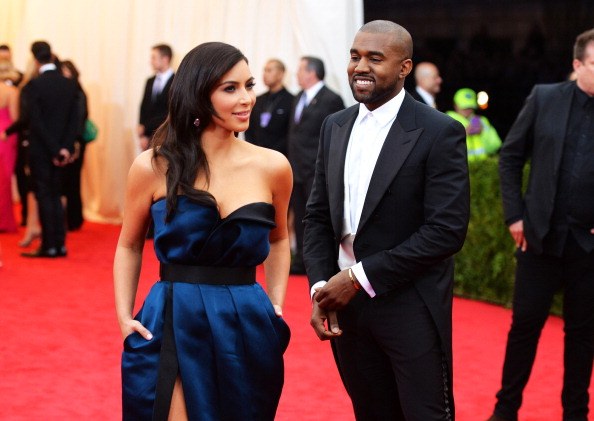 Kim Kardashian
She's someone who spends a great deal of time modeling, so people tend to assume she's a lot taller than she is. She is famous for being very curvy, but many people are surprised to learn that she's not only curvy, but also very short. She's only 5'2", but she carries herself so well in many occasions that people tend to forget that she's so short.
Photo by Getty Images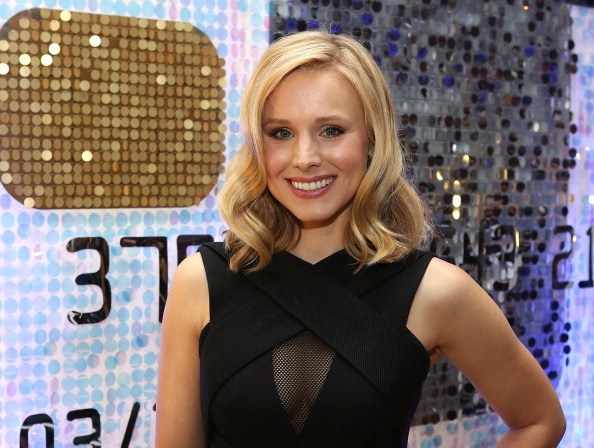 Kristen Bell
She's a famous actress with such a big voice. She's everyone's favorite hero sister, Anna, from "Frozen," and she's the mother of two. She's also hilarious and she's a great actress, and so many people just adore her. So that's why it's impossible to believe that she stands only 5'1" tall, but it's the truth; she does.
Photo by Getty Images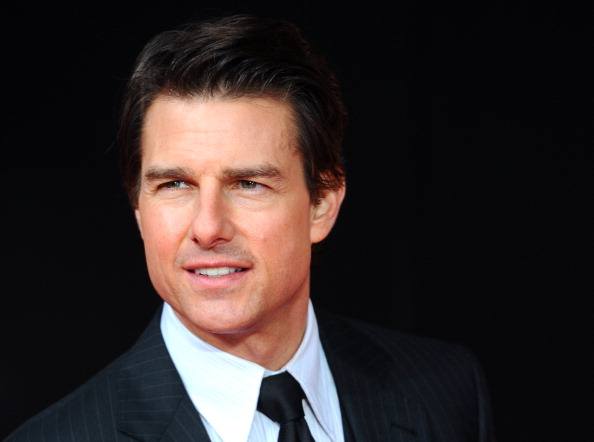 Tom Cruise
We cannot mention short celebrities without mentioning Tom Cruise, of course. He's someone who plays a superhero and an action star and someone who is always out to save the day, but he's nowhere near as big as his roles make him seem. Tom Cruise is not short, per say, but he's not very tall for a man since he only stands 5'7" tall.
Photo by Getty Images