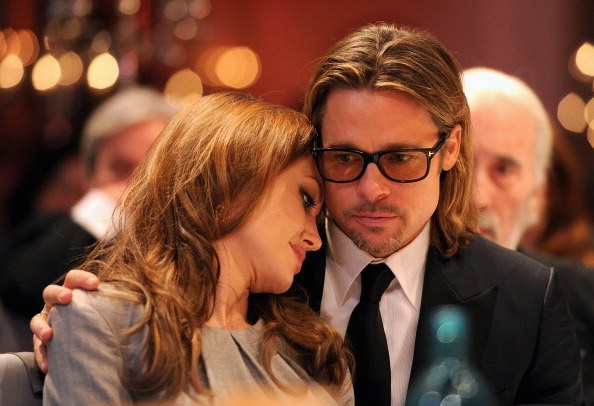 Despite what people love to believe, not all marriages made in Hollywood – or any type of public spotlight for that matter – are doomed to failure. Sure, more famous couples end up divorced than they do married for life, but that certainly does not mean a long and happy marriage is not in the cards for many. In fact, many of the world's most famous couples are sticking together, even throughout the craziest of times. Read on to find out which celeb couples have made their marriages work despite the circumstances in their lives.
Photo by Getty Images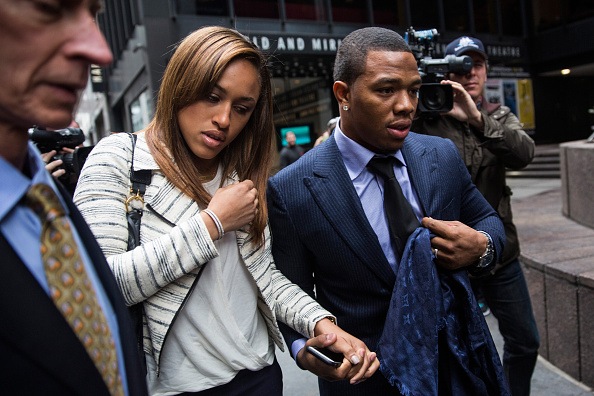 Ray and Janay Rice
Let's start right here; there is an actual video of the former Baltimore Raven beating his wife unconscious in an Atlantic City elevator, and she actually stayed with him. He could have killed her that night in his rage – the video is graphic and very awful – and she stayed put. Let the haters come out and criticize, but I have no sympathy for his woman who had every chance to leave this abusive man because he was publicly crucified for his behavior, and she stayed with him. Not only did she stay with him, she then told the world that he is the 'best husband ever,' and that's just the icing on the proverbial cake.
Photo by Getty Images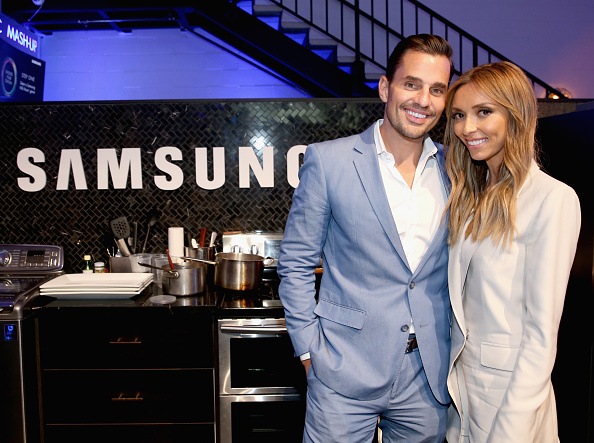 Bill and Guiliana Rancic
The news host and the entrepreneur have been married several years now, and they even have a son together. However, their marriage, though short this far, has been filled with many ups and downs. This is a couple that's managed to stay married despite living in different cities most of the time, through miscarriage, through infidelity and through her breast cancer diagnosis. They were forced to use a surrogate to carry their child, who was thankfully born without complication, and they lost a second child through their surrogate as well. Their marriage has lasted, but many would not have through all this.
Photo by Getty Images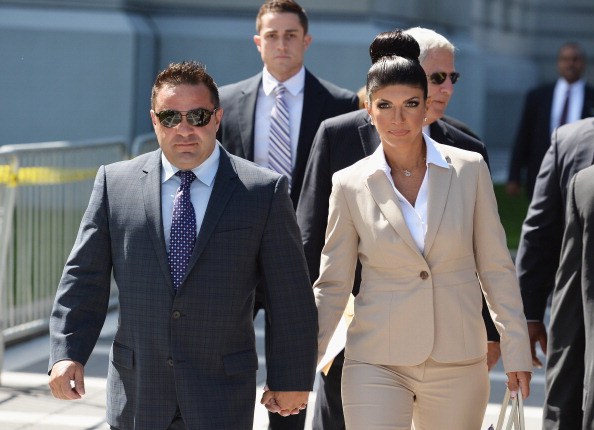 Joe and Theresa Giudice
Not only is the real housewife in jail right now for helping her husband commit fraud, she's still married to that man despite the fact that they both sat on the stand and said that their 'fraud' was him duping her into doing what he wanted without her knowledge. Additionally, they've had family strife and he's been accused of cheating on her for years. Additionally, he's even being accused of cheating on her right now even though she is in prison and he is out taking care of their four daughters. He's a real winner.
Photo by Getty Images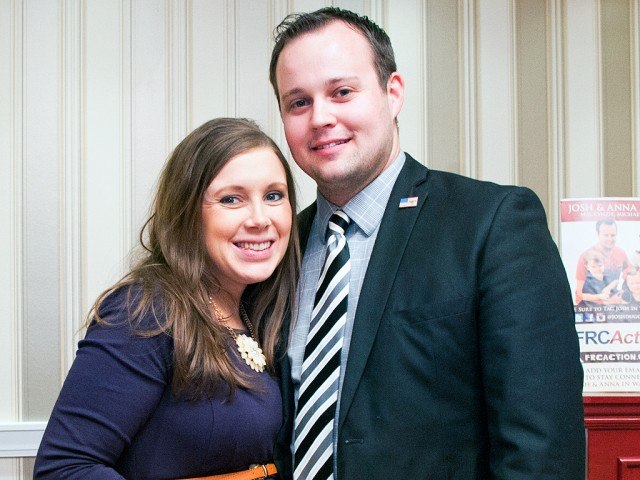 Josh and Anna Duggar
They've only just begun their awful downfall, but they'll stay together, have more kids and this is a woman who will likely suffer her entire life thanks to her husband. They've only been married a few years, they're in their 20s and they've already got four kids. Her husband was accused of molesting his sisters and other girls when he was a teen, and this news broke when she was still pregnant with their fourth child. Then he turned around and found out his secret Ashley Madison cheating account was hacked and his name released to the public, and he admitted to cheating on his wife and having a pornography addiction. It's not looking good, but she's maintained she will stay.
Photo by Getty Images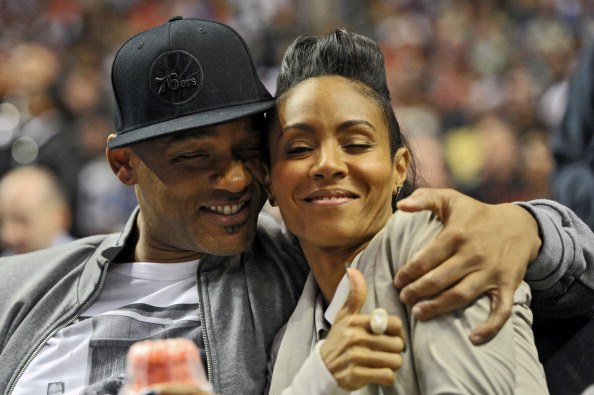 Will and Jada Pinkett Smith
This is a couple that has an interesting marriage. They seem to let their kids do whatever they want, and they seem to have an open marriage. I'm not entirely sure about that one, but they seem to have their stuff together. He was accused of having an affair with a very young actress, Margot Robbie, with whom he costarred in a movie. Apparently his wife did not care, though, because he then starred with his alleged mistress in another movie and then the couple confirmed – essentially – that they're okay with this stuff.
Photo by Getty Images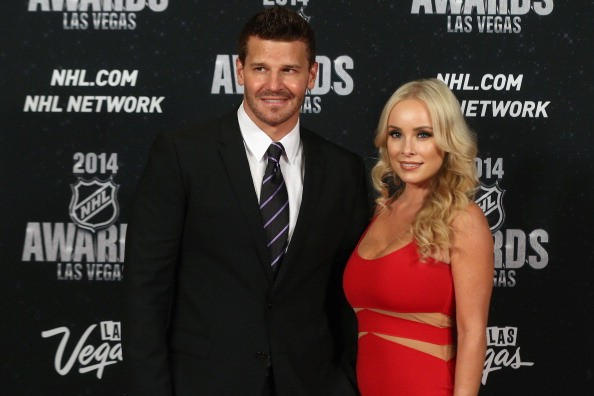 David Boreanaz and Jaime Bergman
This is a pretty couple that's been married for a long time. However, even the most handsome men in the world who get to marry a Playboy Playmate (that's an adolescent dream come true, right?) couldn't keep it in his pants. He admitted back in 2010 to cheating on his wife for a while. He wouldn't have said a word about it, but the woman with whom he had an affair decided that she wanted to extort the famous television star and she blackmailed him. In order to keep his financial life healthy and his reputation as much intact as possible, he went public with his confession. They are still together now.
Photo by Getty Images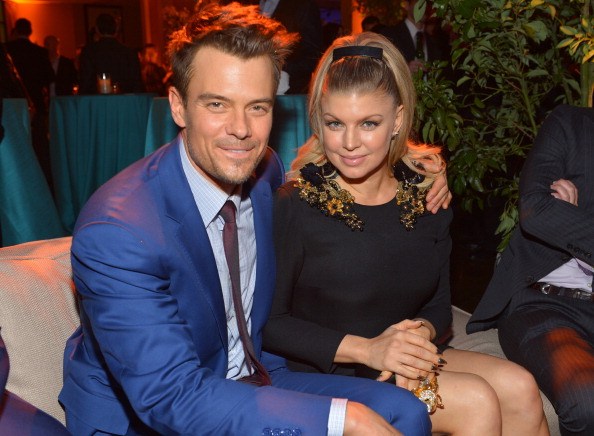 Josh Duhamel and Fergie
The famous singer and her handsome actor husband are still married even though he was accused of cheating on his wife with a stripper from Atlanta back in 2009. The alleged affair occurred when they were in their first year of marriage. The stripper claims she has proof and it seems that the affair really did occur. The actor still denies this is true, and his wife has stuck by him throughout the scandal even though the world thought they'd end up divorced because of it.
Photo by Getty Images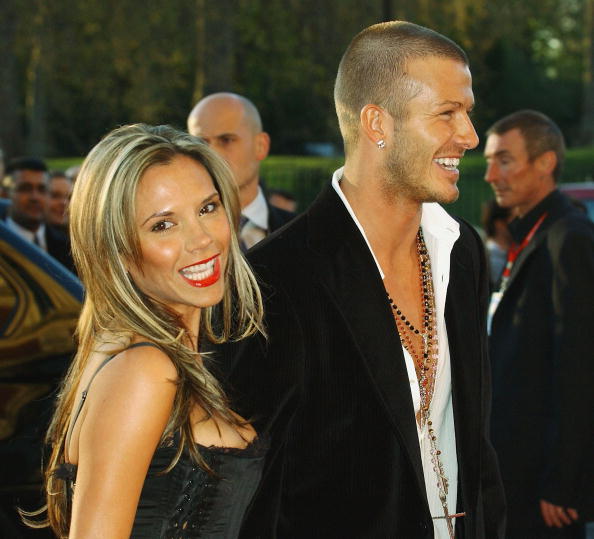 David and Victoria Beckham
This is one of the most beautiful couples in the world, but that doesn't mean their long marriage has been perfect. Many years, very busy and very successful careers and four kids later, they seem stronger than ever. Of course, things looked pretty dim for the couple when he was accused of spending an extended vacation with a prostitute back in 2007. He denied that this was the truth and even sued the magazine that came forward with the story, but the case was thrown out in court.
Photo by Getty Images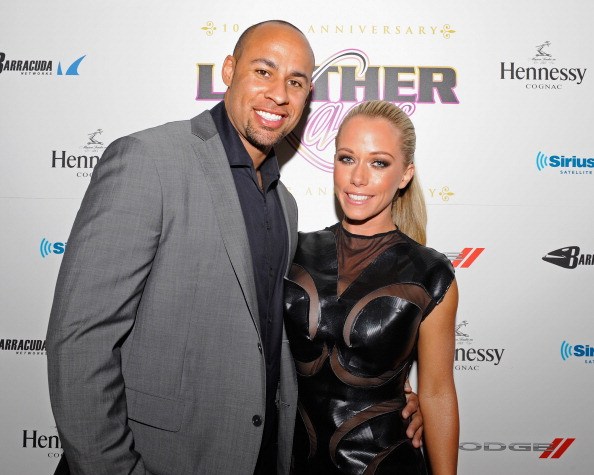 Kendra Wilkinson and Hank Baskett
This is a couple that might not stay married; we just don't know. However, when the former girlfriend of Hugh Hefner was 8 months pregnant with her second child with her husband, former NFL player Hank Baskett, he was caught cheating on her with a transgender model in a seedy hotel room in California. The former Playboy model decided to stick with her husband even though they spent some time apart and they seem like they're okay right now. However, only time will tell. Their entire relationship, however, has been crazy and so far they've made it work.
Photo by Getty Images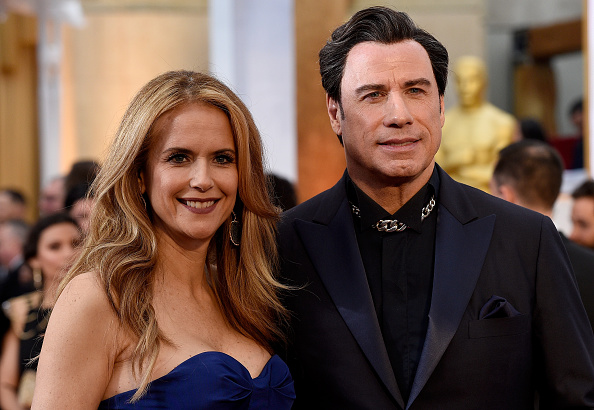 John Travolta and Kelly Preston
This is a couple that has made it work for approximately 2 decades. They've been through crazy times together, too. They are both big stars with busy careers and they even had kids together. Their hard time came when the family was vacationing in the Bahamas a few years ago when a medical emergency occurred and their teenage son died as a result. We cannot even presume to begin to understand how difficult and tragic it is to lose a child, and we commend this couple for sticking together instead of turning on another – and even for having another baby after losing their son. Their bravery and their unity have been stronger than ever since their loss.
Photo by Getty Images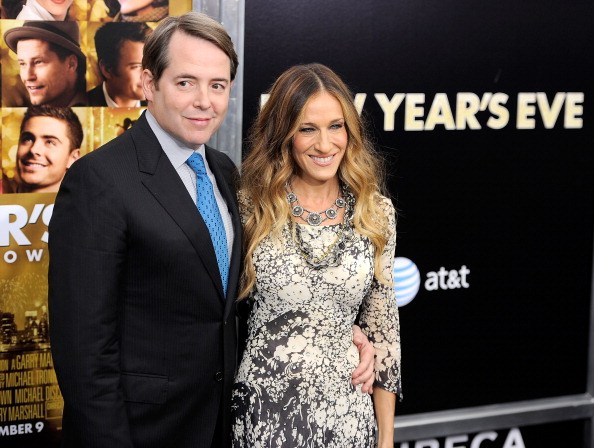 Sarah Jessica Parker and Matthew Broderick
These two have endured so much together. While their marriage has been more good than bad, they've been busy. It's not easy to keep a marriage strong when you both work so hard. She'd done major movies and some of the most famous television shows in the world, he's been on Broadway and in movies and they've welcomed three kids into their lives since they wed more than 18 years ago – including twins born to a surrogate.
Photo by Getty Images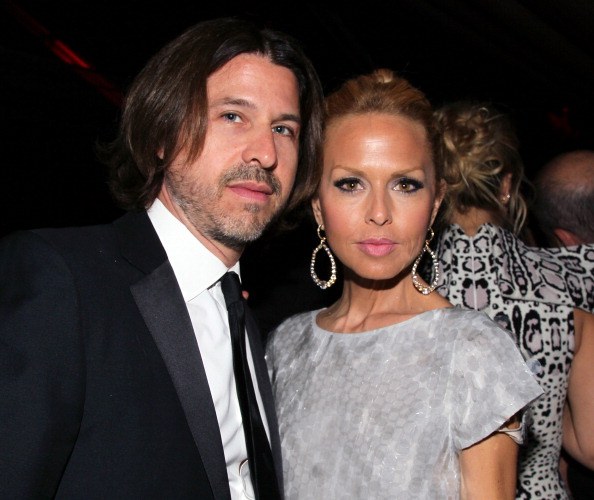 Rachel Zoe and Rodger Berman
They've been married more than 24 years now, and that's pretty good when you consider how much they've been through. They've got kids, they've got a reality television show, she's a fashion designer with a crazy life and they've been the subject of plenty of rumors throughout the course of their marriage, and it's not easy on a couple in any circumstance.
Photo by Getty Images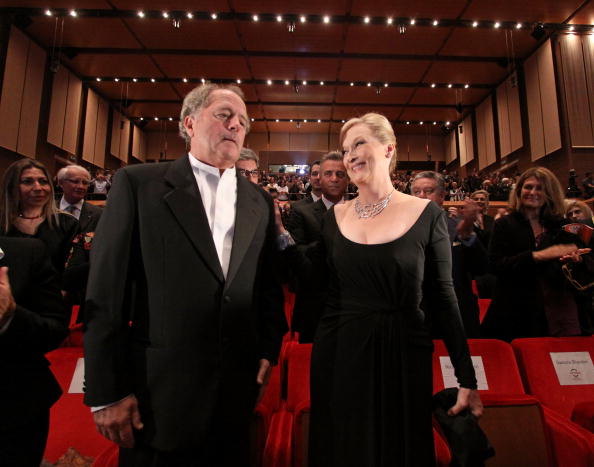 Meryl Streep and Don Gummer
They've been married for 37 years this month, and they are stronger than ever. So they've never endured things like rumors of infidelity (that I'm aware of) and their marriage seems pretty happy. That many years together, that many movies and that many Oscar nominations and losses (and a few wins) along with four kids is about as crazy as life gets, so good for them for going strong all that time.
Photo by Getty Images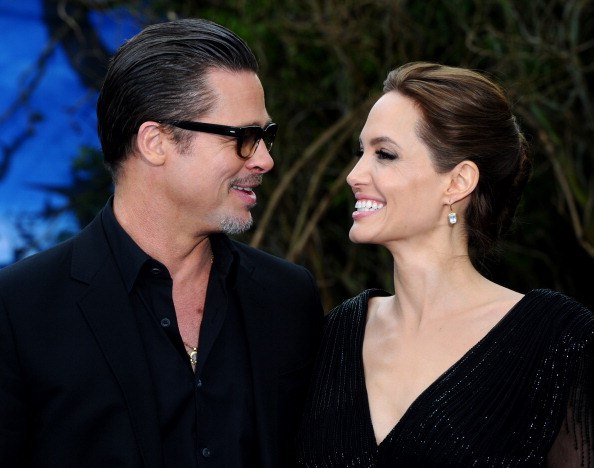 Brad and Angelina
They've been together more than a decade now, and no one saw that one coming. Their relationship is not one that began in the most amazing manner, with them falling in love while he was still married to Jennifer Aniston. Their relationship started with an affair and ended with his divorce, a broken heart, a bunch of kids, some major surgery for cancerous reasons, a potentially transgender daughter and a recent wedding. They've made it last and their lives are nothing short of crazy.
Update: It was a great run, but Brangelina is no longer.
Photo by Getty Images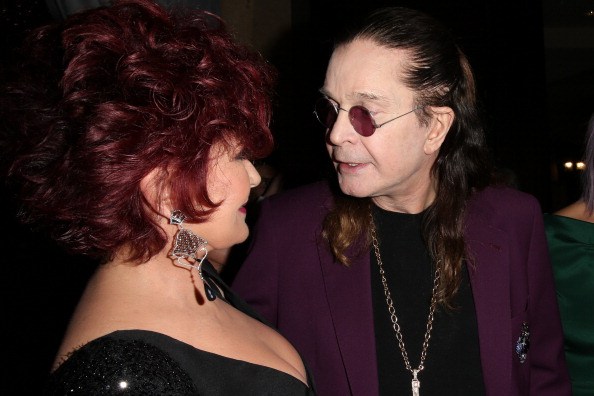 Sharon and Ozzy Osbourne
This is a couple that's been through it all. They've been through drugs, alcohol and other addictions. They've been ready to call it quits even though they share three kids and a couple of grandchildren. They've been through addiction, depression and so much more in their nearly 34-year marriage, yet they've managed to make their marriage work through thick and through thin, and that is one of the most impressive feats anyone can accomplish.
Photo by Getty Images
Bill and Hillary Clinton
I think we can all agree that this is one couple that has been through a crazy time. Politics by itself is something that many couples cannot make it through. When you add in the fact that your husband openly denied and then admitted to cheating on you to the entire world when he was the President of the United States of America and you the first lady, you have a crazy time. However, Hillary stayed by her husband's side and she is now launching her own political career as best she can, running for president with her husband by her side.
Photo by Getty Images
Frank and Kathie Lee Gifford
Frank Gifford passed away very unexpectedly over the summer, and it was a tragic moment. The famous football player and his talk show host wife were married for decades when he was caught cheating on his wife. The woman he was cheating on Kathie Lee with was a flight attendant paid by a tabloid reporter to seduce him and get him in a compromising position so that she could take photos and get a story out of the entire thing. It was ugly all the way around, but she chose to stay with her husband throughout the entire ordeal.
Photo by Getty Images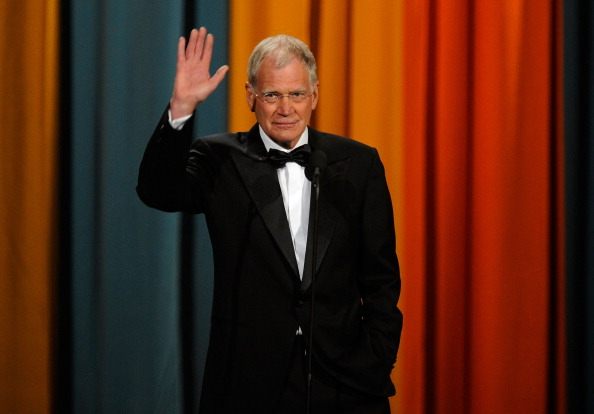 David Letterman and Regina Lasko
He and his wife have only been married since 2009, but they've been together for, oh, forever it seems. The world was shocked when they found out that Letterman, a respected late night talk show host and comedian, cheated often and for a very long time on his wife before they were married. It was a shock to his wife, too, that he would cheat with a staff member of his, but she's never spoken about it. Actually she never speaks to the press in general, so we're not all that surprised she'd keep this to herself, either.
Photo by Getty Images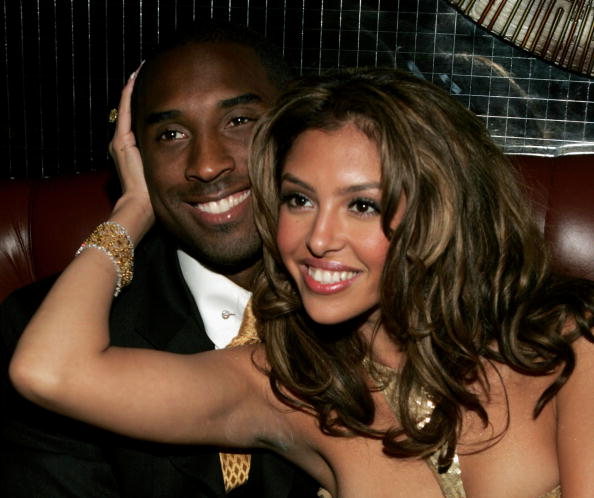 Kobe and Vanessa Bryant
This is a couple that really has been together through it all. They've been married around 14 years, and it was only a decade ago that he was caught in an affair with a teenage hotel employee. She accused him of raping her, he swore that their tryst was consensual and his wife was not happy about any of it at all. In fact, she made noise that she would leave him, then she stuck by him when he was on trial, he bought her a really insane diamond ring and then news broke recently that she had a miscarriage during his trial. Talk about ups and downs and sticking together through thick and thin.
Photo by Getty Images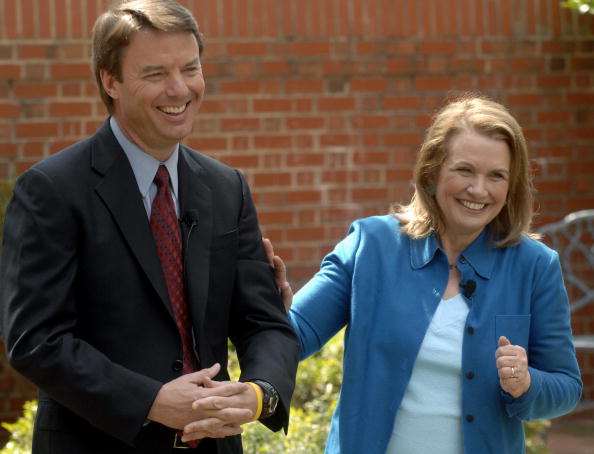 John and Elizabeth Edwards
When the former presidential candidate and his wife were married, she found out that her beloved husband actually cheated on her, got the other woman pregnant and had a child. It was not long after this that Elizabeth Edwards was diagnosed with cancer. She chose to stay with her husband throughout all this, but there is some speculation that she did not want to add to the stress of her cancer diagnosis by going through a divorce at the same time. Either way, we hope so much that her family will heal after losing her and that she is finally at peace now that she no longer suffers from the pain her cancer brought to her body.
Photo by Getty Images