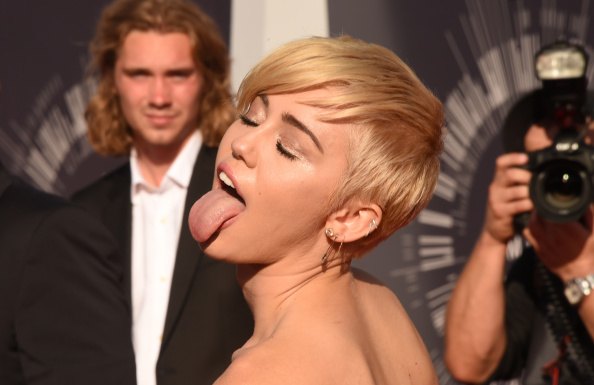 Some kids start off adorable and sweet and peak at a young age. Other kids start off looking a bit like aliens (like my twins) and get cuter and cuter as they get older (or begin to weigh more than 3 lbs. in my twins' defense). Others are adorable and sweet, and would probably remain adorable if they remained sweet. Unfortunately, some people are just ugly. And I'm not talking about on the outside; I'm talking about on the inside. And when someone is ugly on the inside, it really makes the outside appear less than beautiful. These child stars were all adorable in their prime, but they've changed so much that they're no longer as cute; and in many cases it's because of the poor decisions they've made over the years. We're not saying they're ugly by any means, but beauty is in the eye of the beholder and most of the people on this list, unfortunately, no longer live up to Hollywood's insane expectations of beauty.
Photo by Getty Images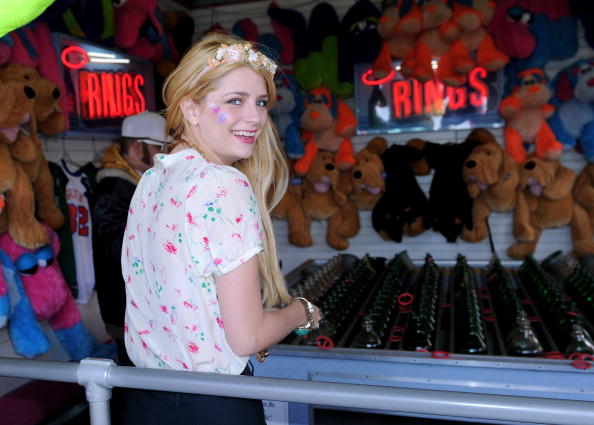 Mischa Barton
She's always been a lovely person from the time she was a child star. Unfortunately, the former "OC" actress has made some poor life choices and it's cost her. She's been spotted looking like she's drunk or on something, and there have been several alleged times in which she has been accused of suffering from addictions of various types. It's hard to be beautiful when you're not taking care of yourself, even if you are beautiful.
Photo by Getty Images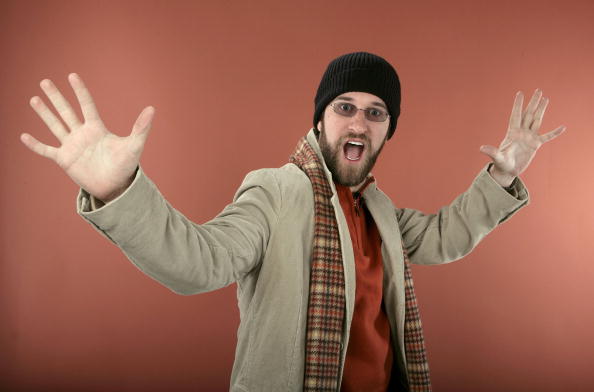 Dustin Diamond
If we are being frank, he was never what we'd call conventionally cute. Screech, from Saved by the Bell, has never been a heartthrob, but his awkwardness never went away. Add to that the fact that he is doing things like making adult videos and releasing them to the press on purpose and behaving in a manner that has gotten him in trouble with the law and he's become – frankly – creepy. And creepy does not equal good-looking.
Photo by Getty Images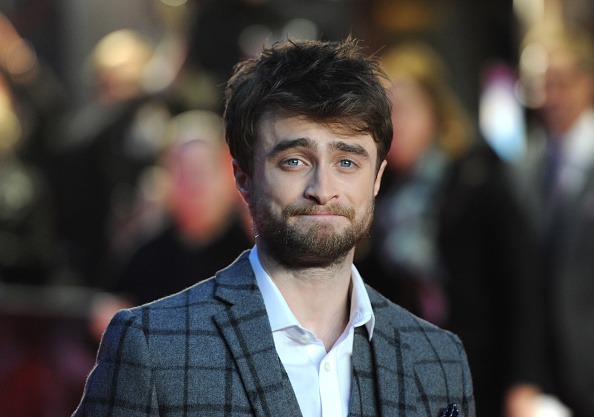 Daniel Radcliffe
If you want me to be completely honest, I really do not care to include him on this list for a number of reasons. For one, I love Harry Potter, so I love him (I'm sure we can all agree that the books are always better, but I did enjoy the movies). Secondly, I don't feel that he's grown up into an ugly person. He's stayed out of trouble, he's done his job, he's working hard and he's not someone we see much of thanks to his privacy. But there are those who believe he was cuter when he was a 10-year-old boy playing the Boy Who Lived. I agree – he will never be cuter than he was as HP, but he's not unattractive.
Photo by Getty Images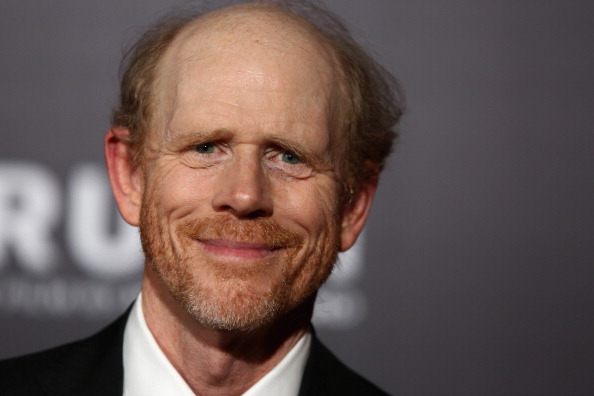 Ron Howard
There is no denying that he's nowhere near as cute now as he was back in the "Happy Days" when he and the Fonz were tearing it up on television, but who cares? He's got a killer career in Hollywood, he's got a beautiful daughter making her own way into the movies and he's living the life most people only dream of living. So he's less attractive now than he was decades ago; we all will be when our hair line beings to recede and we do that thing called aging.
Photo by Getty Images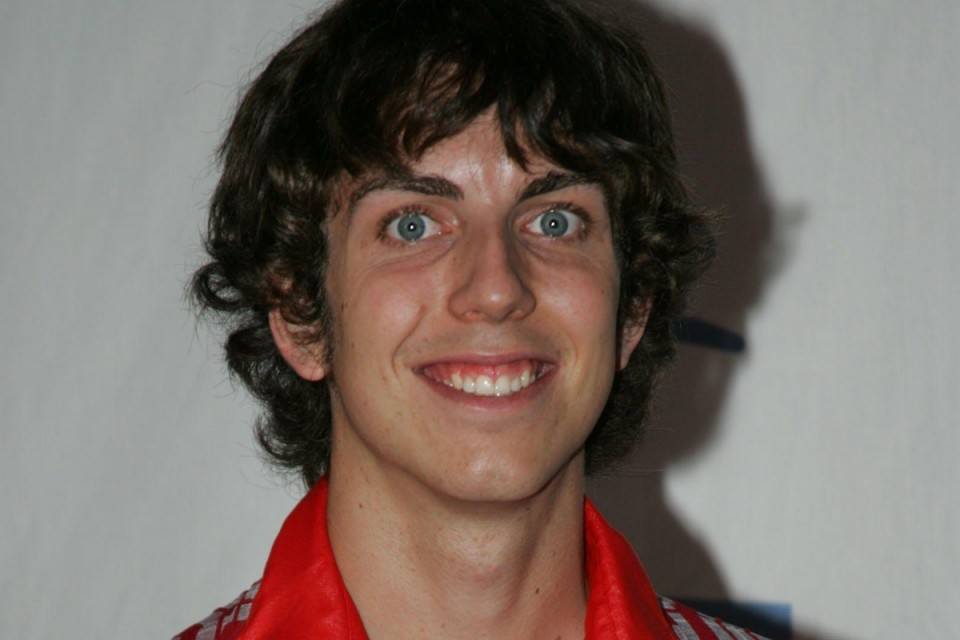 Taran Noah Smith
Remember how cute he was as the youngest son of Tim and Jill Taylor on Home Improvement? He was such a cute kid, and he had two even cuter older brothers. And then he grew up. It seems to me that he's made some bad decisions, including what has been alleged as a problem with alcohol and he's not doing a very good job taking care of himself. What that means is that he's looking a bit rough. Certainly he was much cuter as a child.
Photo by Getty Images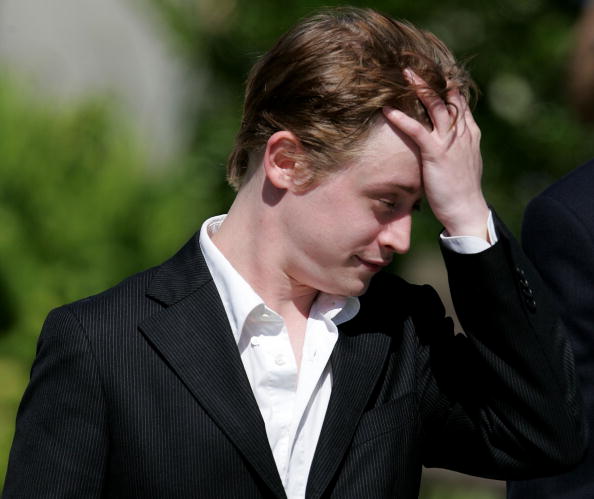 Macaulay Culkin
Let's all take a moment to smile and think of the most famous kid around for a few years back when he was starring in the Home Alone movies. Unfortunately, Macaulay Culkin really went through a lot when he was quite young, including cutting off contact with his family and becoming an addict. He began hanging out with Michael Jackson, losing serious weight and making questionable decisions, and it's affected him as an adult in a very negative manner.
Photo by Getty Images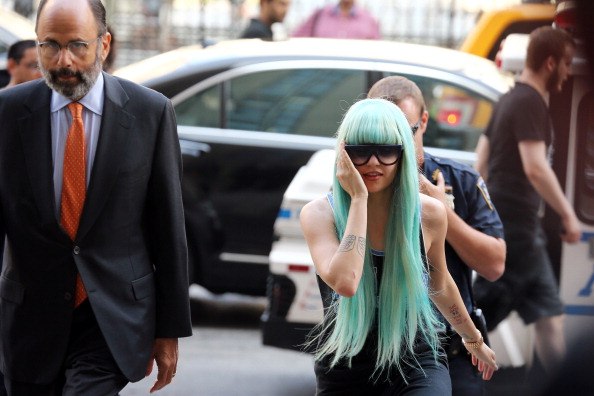 Amanda Bynes
Whatever has happened to her is a tragedy. There are so many stories and rumors that it's difficult to tell what the truth might be, but what it seems like is that this former child star is suffering from a severe breakdown of some sorts. However, her behavior and her recent life choices make her a much cuter star as a child than adult. But the shame is that she is an absolutely beautiful young woman who really could be breathtaking.
Photo by Getty Images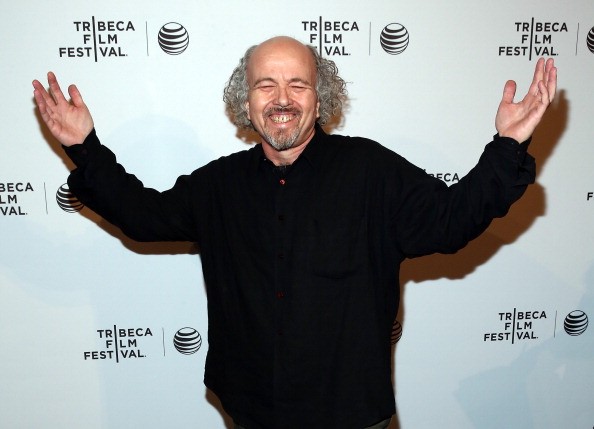 Clint Howard
Some of you might not remember him or even vaguely recognize his name, and that's because his time was long before yours (mine, too). Clint Howard was the little boy from Star Trek, a television show I vaguely remember watching as a very young child. I never got into the show, so I never really watched it. He was a cutie back then, but that seems to have changed as he's gotten older. But, like we said earlier, some people just peak early.
Photo by Getty Images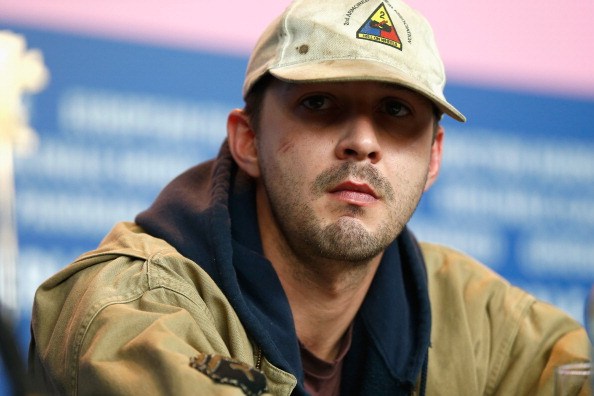 Shia Lebeouf
I think we can all be honest here when we say that he did no favors to his future when he began getting all weird on us. First there were some issues with the police and there were some interviews in which he said some unkind and unflattering things. Essentially, the child star who was very much a cute kid who starred on hit television shows made for kids did not grow up to be the clean cut adult that most people thought that he would become. His flippancy and disregard have really caused his fans to shy away from him.
Photo by Getty Images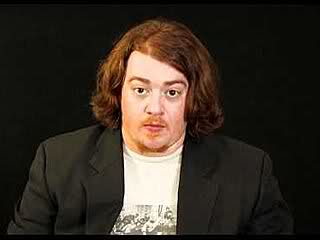 Danny Tamberelli
Remember Pete and Pete? I never watched it growing up, but it's not like I didn't hear about it as a child. He was the younger brother who shared the same name as his older brother, and the world always thought he was the more attractive one. While he might have put on a few pounds and lost a bit of his boyish charm as he entered adulthood, he's hilarious. And a funny personality always trumps supermodel good looks (says everyone).
Photo by Getty Images

Sean Astin
He's Mikey from The Goonies, and everyone loves the Goonies. He was such a cute kid, but the years have not been kind to him. While he's not particularly unattractive, he does appear to have aged more than other men his age, and it makes him appear a little older and rougher around the edges than the typical man of his age. He's still working, though, and that means he's not too upset about the fact that he was cuter back then than he is now.
Photo by Getty Images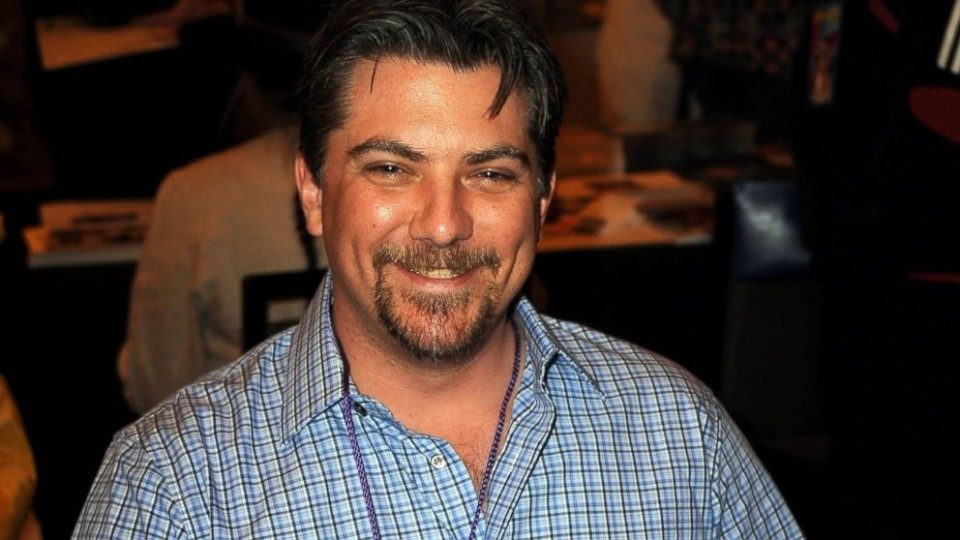 Jeremy Miller
He was the kid from Growing Pains, and we haven't seen much of him in a while. He's still working, but he's doing more behind the camera and on a microphone. He did some voices for a few animated shows, such as Family Guy, and he's been on several shows in other countries. The sad fact, however, is that he was much cuter when he was a child. There was an addiction with alcohol that he revealed to the media not that long ago, and it might explain why he seems to have aged so much over the years.
Photo by Getty Images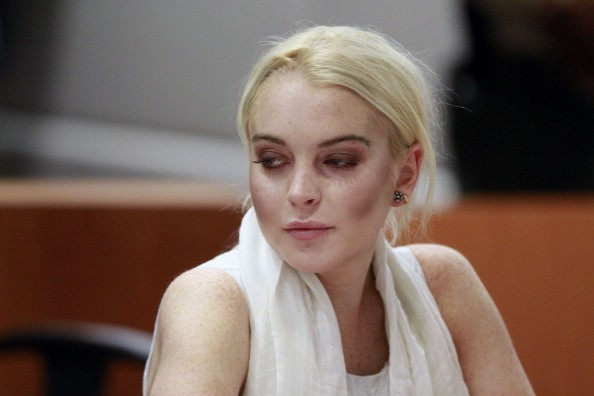 Lindsay Lohan
She's a beautiful girl, but a prime example of what we mean about people ruining their own beauty with their behavior and their attitude. Her drunken behavior, her blatant disregard for the law and her addictions have made her much less a beauty today than she was back in her "Parent Trap" days. And I'm not going to say I told you so, but I do distinctly remember the first time she colored her hair blonde post-Mean Girls saying that without red hair her career was over. That might not have been the reason her career ended up in shambles, but it was definitely a start.
Photo by Getty Images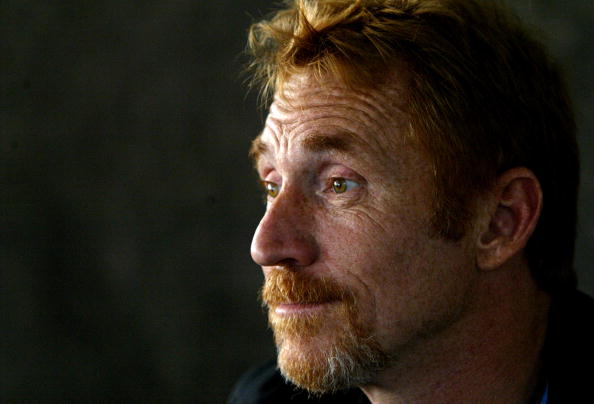 Danny Bonaduce
When he was starring The Partridge Family, you could not help but to love him. As a matter of fact, you still cannot help but to love him. No matter how many times he's been in the media for failed relationships, drug addiction, alcohol addiction and even run-ins with the law, somehow people still love him. But that also explains why he was better looking as a child. He hadn't killed his brain cells and body with drugs and alcohol just yet. But let's be honest, too; he's not ugly by any means. He's a man who has merely aged. Perhaps he would have aged a bit differently had he not had some of the issues he had, but that's neither here nor there.
Photo by Getty Images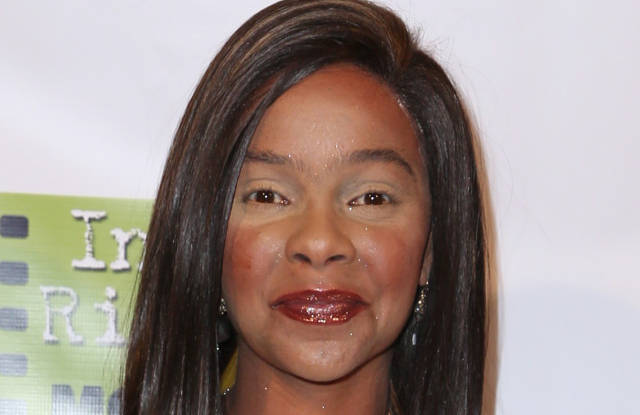 Lark Voorhies
You remember her as Lisa Turtle from Saved by the Bell, but it appears that she really has become less adorable as she's aged. She actually looks exactly the same – but she's taken to wearing some very strange makeup and engaging in some very strange behavior. In fact, we saw a photo of her recently in which she seemed to have very white makeup on, and it was about 100 shades lighter than her face. A stop at the Saks makeup counter for a lesson in color might make her gorgeous again.
Photo by Getty Images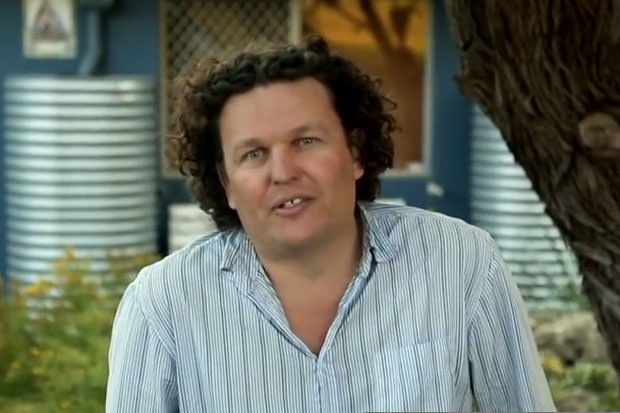 Josh Byrne
Step by Step was one of those TGIF shows I watched growing up as a child (who didn't love the gorgeous Suzanne Somers?). But please don't ask me which of the children that Josh Byrne played. It was definitely one of the younger ones. He was much cuter back then, but he has not aged well at all. It's probably the reason his career never took off.
Photo by Getty Images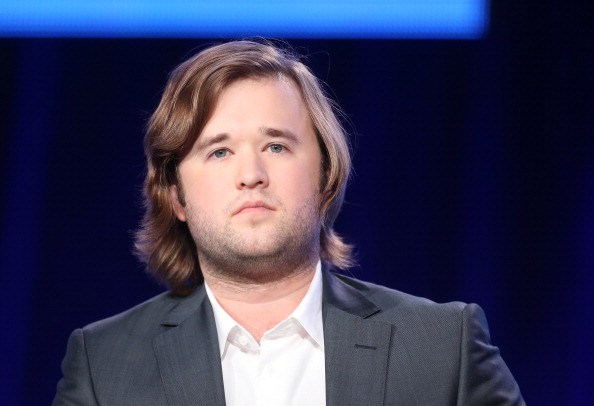 Haley Joel Osment
The little boy from The Sixth Sense; what a doll! Well, back then. Today he's a little bit less adorable than he was as a child, and it's kind of sad. His face looks exactly the same, but he looks as if he's stopped taking care of himself, and that includes getting his hair trimmed. We're not saying long hair is a problem, but it's not for everyone. Perhaps a haircut would do him wonders.
Photo by Getty Images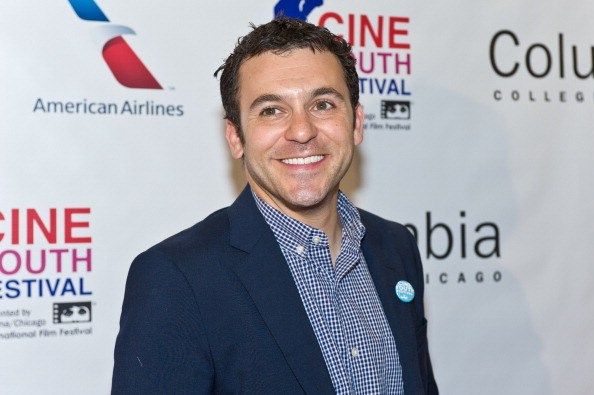 Fred Savage
We all loved him in The Wonder Years and several other things he did over the years. And we are happy to say that his career is rocking still, even though he spends more time behind the camera than in front of it anymore. The simple fact is that he still has a very childlike appearance that isn't what most casting directors are looking for when it comes to casting leading men, so his looks have played a part in the demise of his actual acting career.
Photo by Getty Images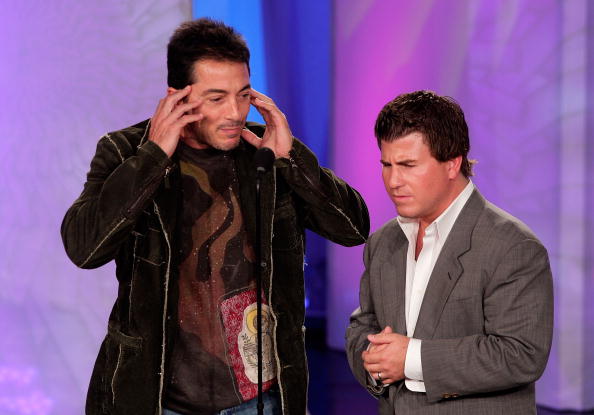 Jason Hervey
He's someone who played an awkward-but-cute kid on The Wonder Years, but he still invokes some of that awkwardness. He didn't grow up into a heartthrob by Hollywood standards, but he's still got the same charm he portrayed as a child – you can see it in his eyes. He might not be everyone's cup of tea, but he's not ugly. Regardless, he's running his own production company now, so he's laughing off comments about his appearance all the way to the bank (or on days his direct deposit goes through, because honestly, who actually goes to the bank anymore?).
Photo by Getty Images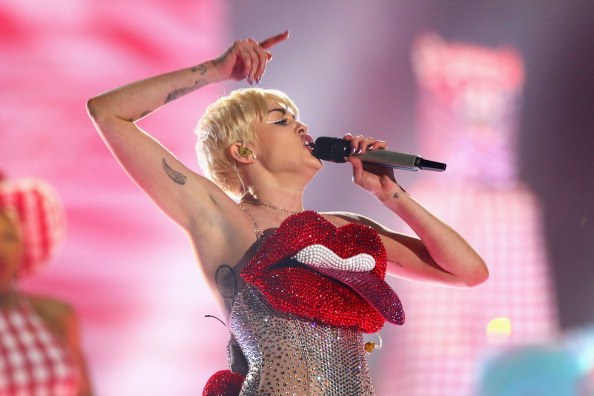 Miley Cyrus
Again, she's not unattractive. She was just much more adorable when she was a child star. I mean, she's still kind of a child star since she is so young, but she's making a huge move to distance herself from the girl she was on the Disney Channel into a young woman. Her look is certainly her own, though she has turned many people off to her star thanks to her recent behavior and sometimes inappropriate displays. However, that doesn't change the fact that she was such a cute kid and we miss that.
Photo by Getty Images