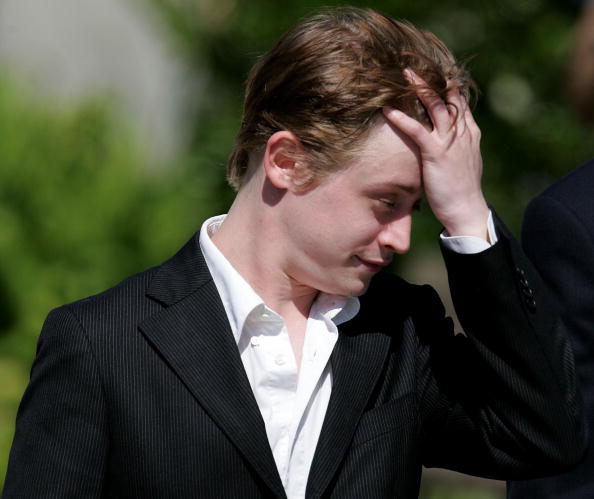 Being a child star in Hollywood is not an easy job. In fact, it's quite the difficult job. So many people cannot continue their success into adulthood and others simply cannot handle the stress of their job. There are child actors that really did have a chance at making it as they grew older, but they were unable to handle the pressure of the job (Lindsay Lohan, Amanda Bynes, etc.) and ended up in more trouble than anything else. That almost makes the child stars that simply disappeared from our lives completely seem to have gotten the better end of the deal. Read on to see which child stars we used to know and love simply disappeared.
Photo by Getty Images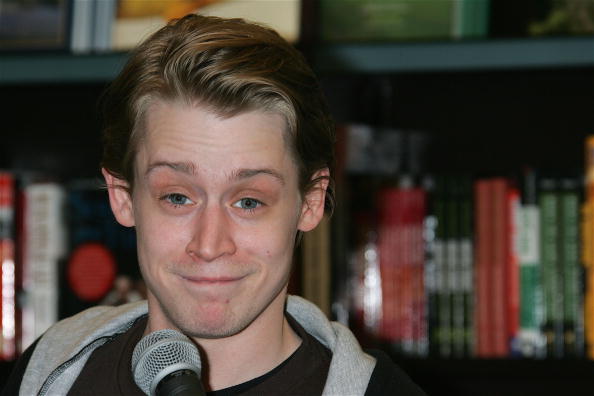 Macaulay Culkin
He was the biggest child star of his time starring in everyone's favorite Christmas movies, "Home Alone," until he just disappeared. Sure, he did a few other things when he got older, but he then lost himself to drug addiction and other life issues. He was in the news here and there for his long-term relationship with actress Mila Kunis, but he's been out of the spotlight for many years.
Photo by Getty Images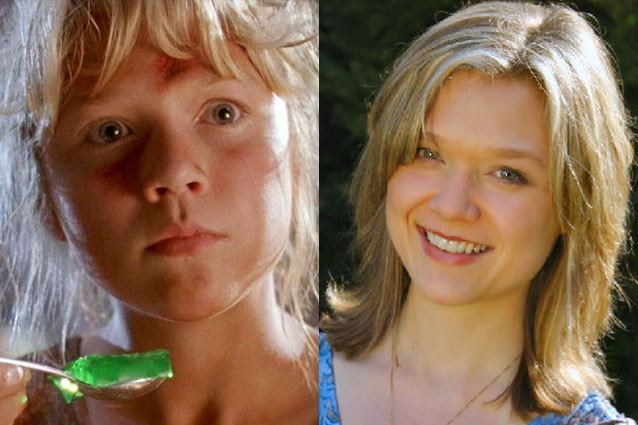 Ariana Richards
She's the girl who was in famous movies such as "Jurassic Park," and even making appearances in shows such as Boy Meets World, and then she just disappeared. She's been working on her life since she left Hollywood, and that means attending school, dating and making her way back into the spotlight as she began reappearing in movies and shows back in 2013.
Photo by Universal Pictures Ariana.org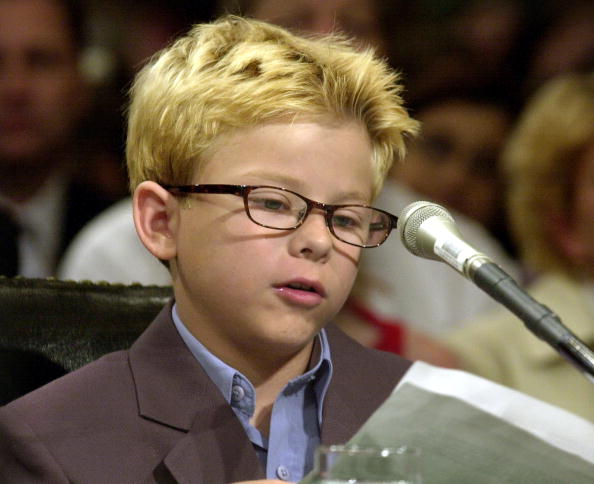 Jonathan Lipnicki
This kid is a cute one. He was the little boy that was in the very famous movie, "Jerry Maguire," with the famous Tom Cruise, and he is someone who really did seem to have a really great career ahead of him. He starred in just about everything for a while, and then he disappeared. He went elsewhere and began to live a normal life. He's appeared in a few things over the years, but he mostly keeps to himself and stays out of the spotlight.
Photo by Getty Images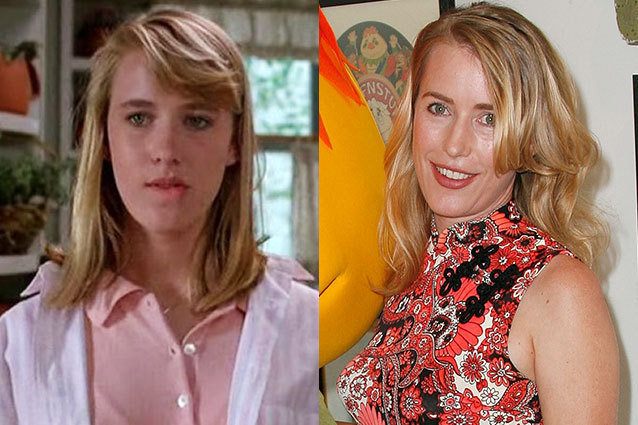 Amy O'Neill
She's the girl from the hugely popular "Honey I Shrunk the Kids," and everyone loved her. It seemed back then as if she might go on to see a bit more success, but she did not. She began receiving invitations for roles that required her to lose some of her clothing, and she decided to leave Hollywood as a result. She's since received a job doing something else; walking on stilts.
Photo by Getty Images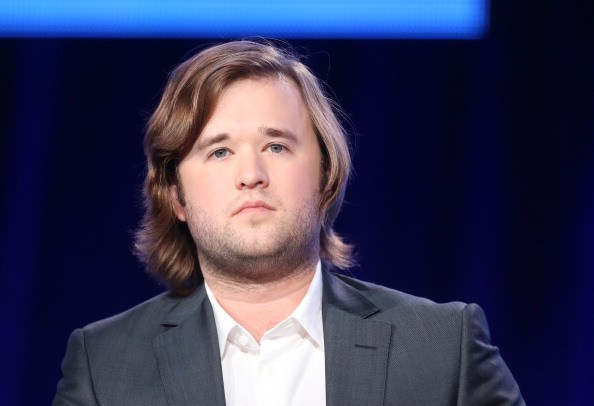 Haley Joel Osment
You recognize his name from that time he was the little boy who saw dead people in "Sixth Sense," who was also about as adorable as they came. He was in a few really good movies and seemed to have a promising career before he just up and disappeared. Now he spends his time doing things a little more prolific. He graduated from the NYU Tisch School of the Arts and he is re-entering the world of television.
Photo by Getty Images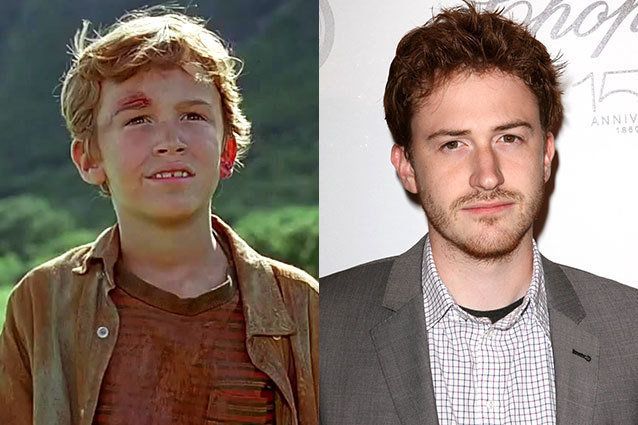 Joseph Mazzello
This is the little boy from "Jurassic Park," and you might not even recognize him now. Or maybe you do; when he left Hollywood as a child he decided to go to school for film, attending and graduating from USC. He's been in other major films recently, including "The Social Network," and a few lesser known roles. He's doing quite well, but he does prefer to keep to himself.
Photo by Universal Pictures/FayesVision/Wenn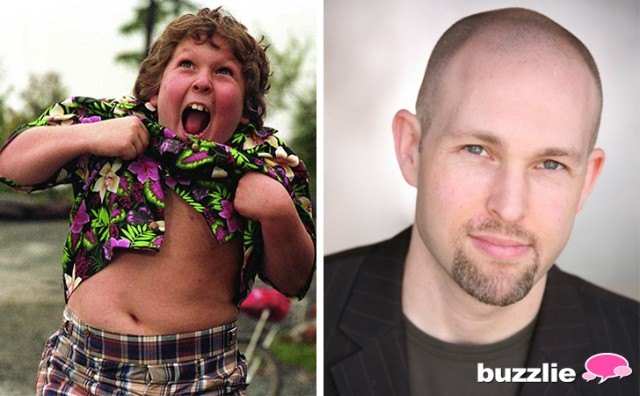 Jeff Cohen
"The Goonies," is, hands down, one of the most fantastic movies ever made. You cannot ask one child that grew up in my generation whether or not they remember any other movie any better. It's a classic. It's the kind of movie we still quote to this day, and this is the kid that played Chunk. The only thing he's done since his days as a child star are a few voice over acting gigs, but even those were in the 1980s, so we aren't even sure they count at this point.
Photo by bonappetit.com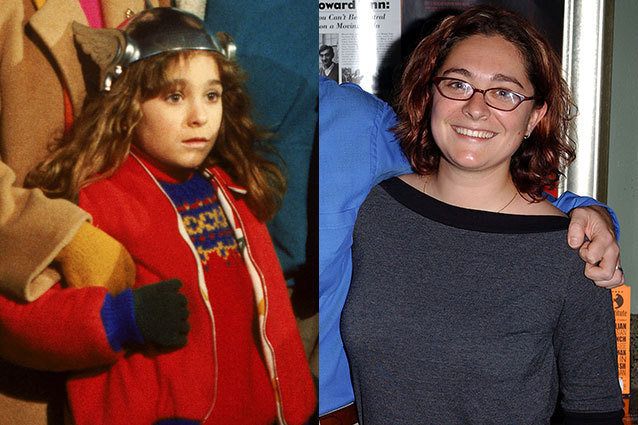 Maia Brewton
"Adventures in Babysitting," was perhaps one of my favorite childhood movies. It was like everything we thought might happen in real life but did not actually happen in real life. She's the girl who played the kid with the Thor hat, and we loved her. Too bad she didn't do much else in her career, however. On that note, she went to Yale, graduated law school and she's now married to her wife and has twin sons while she works as a very successful attorney. We'd say she probably wins life.
Photo by Getty Images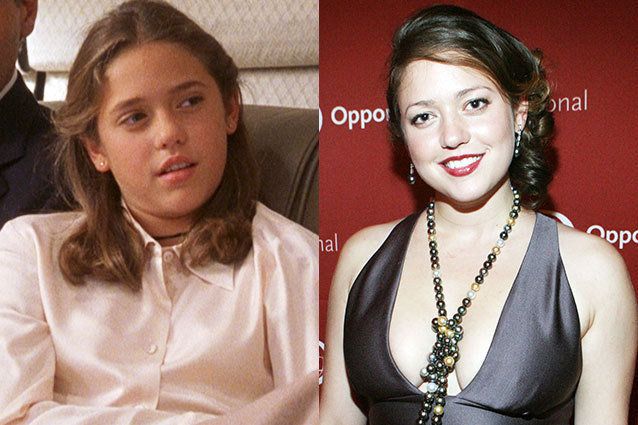 Liesel Matthews
She's the girl from "Air Force One," and "Little Princess," and she's from nothing else. She was good in both roles, but she chose not to do anymore work. Maybe it's because she's the heiress to the Hyatt hotel fortune, so she doesn't actually need to work to make ends meet. Or maybe it's because she's so charitable and giving that she's started several of her own businesses in an effort to give back to the rest of the world. Either way…
Photo by Columbia Pictures/Wenn
Alison Porter
She was Curly Sue and she was in Parenthood, and she was the youngest child ever in the history of the series to win Star Search, which makes her pretty talented. She's got a new project going on at the moment, but that doesn't mean anything yet since she's not in the spotlight at the moment. We miss her and her cute acting skills, and we hope to see her again soon.
Photos by Warner Bros Pictures and Getty Images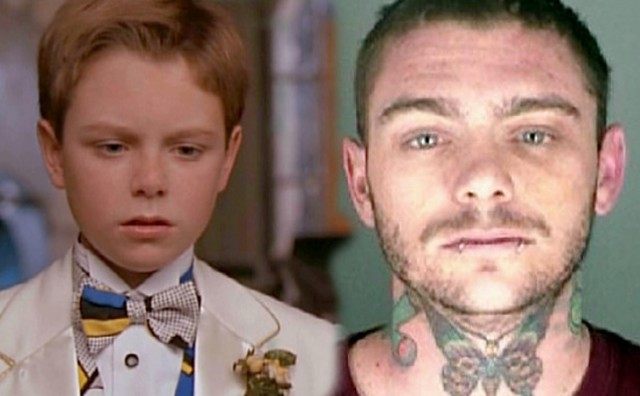 Brian Bonsall
Who did not love "Family Ties," way back when? It was one of the best shows around, and it's amazing to us that this kid did not make it bigger in the business. However, Brian Bonsall is still around. He's just been touring with his punk rock band since he left the acting business in 1995. He has said on numerous occasions he does not miss acting and he will not return to the game.
Photo by Buzzlie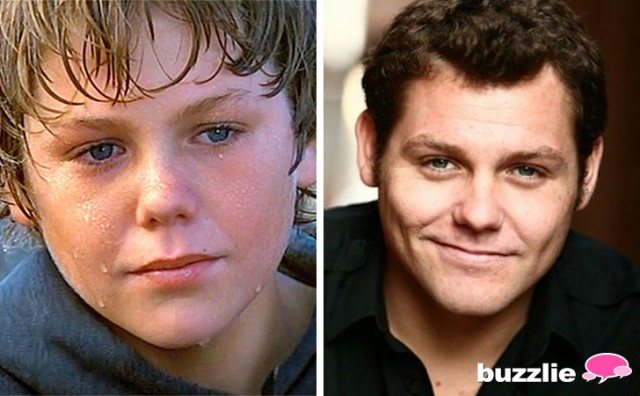 Jason James Richter
Who did not love the "Free Willy," series? We all did, right? He was the adorable little boy that played the biggest role in the movie (except for Willy, of course) and he is someone that is going to be a major star as he gets older, right? No; wrong. He's now 35 and he's not doing anything even remotely interesting. He did guest star once on Criminal Minds, but that's about it.
Photo by Buzzlie
Daniel Tay
Seriously, he's Buddy's little brother. Who remembers him from everyone's favorite movie about Christmas cheer? We love him in "Elf" and we think that everyone else did, too. It's only been 12 years since his movie came out, but he's been busy doing voice over work and other jobs for video games. He's not in the spotlight, but he's kind of still in the spotlight.
Photos by New Line Cinema/Getty Images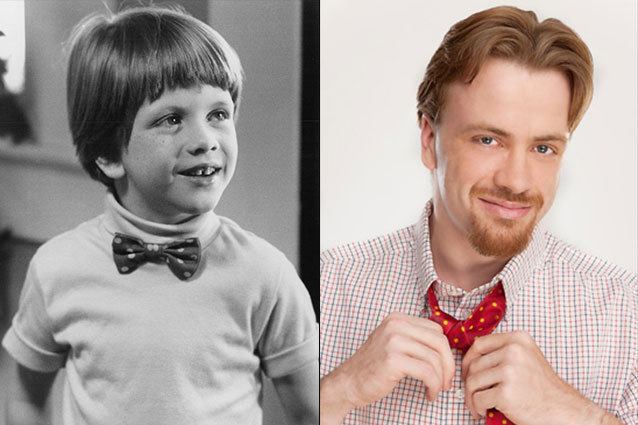 Michael Oliver
He's the kid that played in "Problem Child," and he's not that much of a problem, but his mother was. He disappeared from Hollywood after his mother reportedly would not allow her son to continue filming these very famous movies until he was given a pay raise so big it caused the film studio to sue her for part of their money back.
Photo by Universal Pictures/Bradford Rogne Photography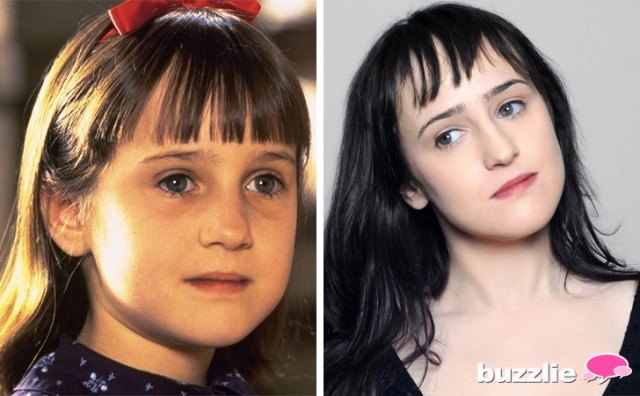 Mara Wilson
She was in both "Mrs. Doubtfire," and "Matilda," and we all adored her in both. So sweet and so innocent, and she had that perfect hair for a bow. She was so darling, and the world was infatuated with her sweet little voice and her childlike appearance. It's a shame she's done nothing else in the movie business since, though. She's blogging, if that counts.
Photo by images5fanpop.com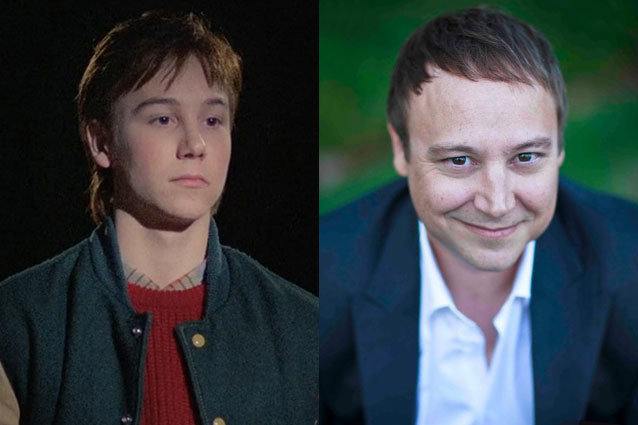 Keith Coogan
He is the older brother from "Adventures in Babysitting," and we thought he might have one of those successful careers playing someone's best friend or their big brother. He did not. He did start some sort of blog in the past few years in which he said he was going to start memorizing monologues, but we are not entirely sure what happened with that; which means nothing happened with that.
Photo by Touchstone Pictures/Facebook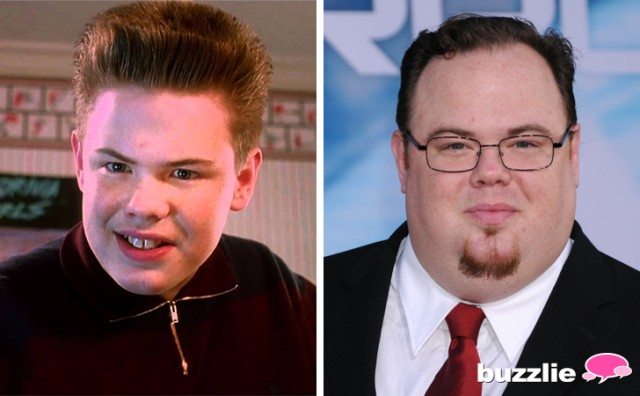 Devin Ratray
"Ew, Buzz, your girlfriend. Woof," is the famous line in "Home Alone," uttered about the girl dating the annoying older brother of Macaulay Culkin's character. We all loved Buzz and his annoying behavior and his crazy personality, but whatever happened to him? No idea; he's not acting anymore, that's for certain. He did have a bit role in the movie "Nebraska," a few years ago, but he's been gone ever since.
Photo by Rickihobson.wordpress.com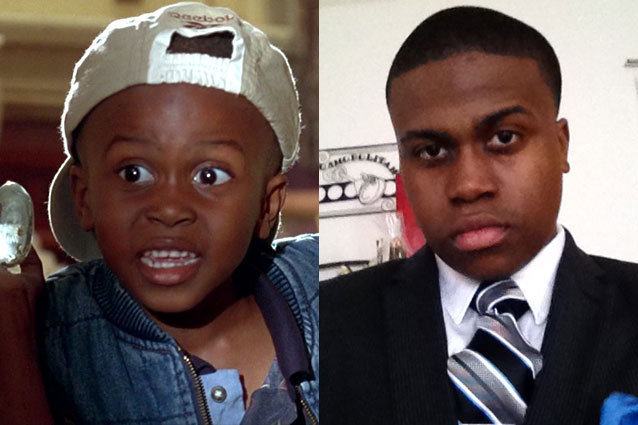 Ross Bagley
We all loved him when he was Will Smith's newest nephew in The Fresh Prince as little Nicky, and we loved him even more when he went along with his television uncle to star beside him in "Independence Day," and we miss him. He's done a few things here and there since he acted in those two major hits, but nothing worth noting. He's pretty much just nowhere these days.
Photo by 20th Century Fox/Twitter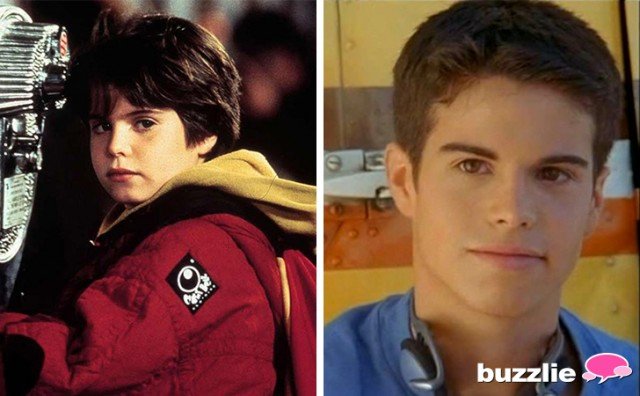 Ross Malinger
This little guy is someone we all grew up with, but he did not grow up with us. He had a few bit parts in films here and there when he was a child, but nothing stood out like his role in the adorable romantic comedy, "Sleepless in Seattle," which made him a star next to Tom Hanks and Meg Ryan. Unfortunately, he is nowhere to be found at the moment.
Photo by Buzzlie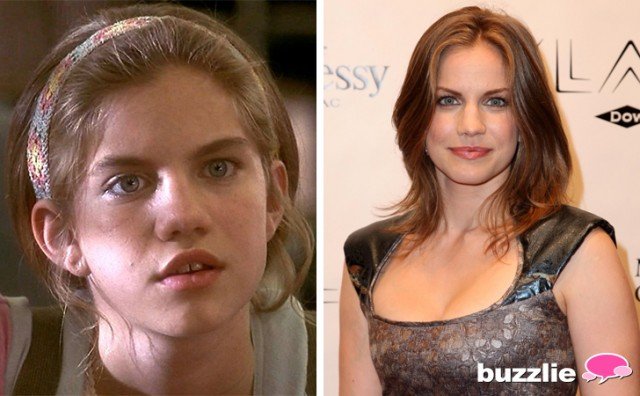 Anna Chlumsky
Remember her from the amazingly fabulous movie, "My Girl," as Vada? We loved her so much in that role, and we just knew she was going to grow up into a famous actress with amazing roles in every movie ever made. She did not….at least for a while.   Clumsky is the one person on this list who vanished but came back with a vengeance scoring a big role on hit TV show Veep.  She even has some Emmy noms to her name.
Photo by images6fanpop.com