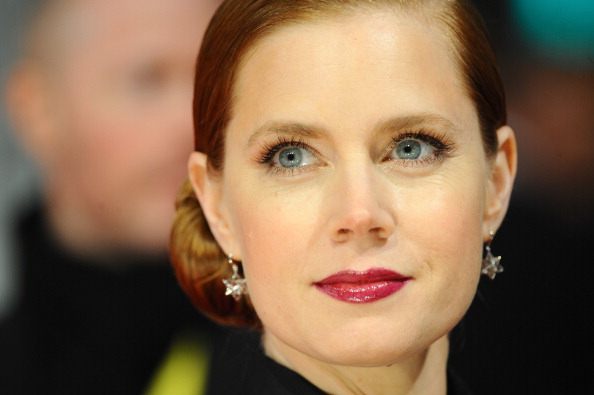 So many of our favorite celebrities are part of the LGBT community, and we just adore them. Ellen DeGeneres and Neil Patrick Harris and so many more of our favorite actors, actresses, comedians, musicians and public figures are gay, lesbian and transgender, and many of them are so awesome that they actually don't face much criticism from the general public (it's really hard to dislike someone like Ellen who gives and gives and changes lives for the better all the time, right?). However, many of your favorite celebs that aren't part of the LGBT community are still part of it because they were raised by gay parents, and they're all the more awesome for it – well, some of them.
Photo by Getty Images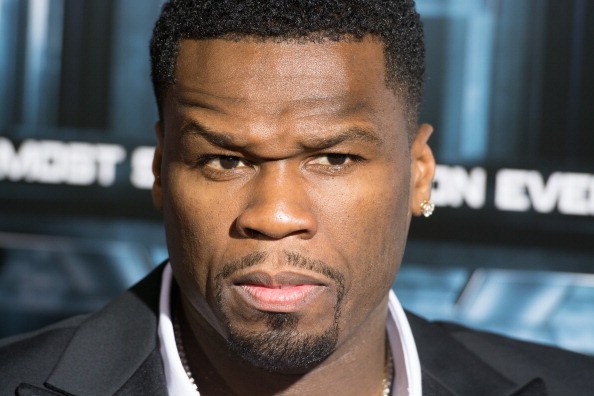 50 Cent
Raised in Queens by his mother, 50 was a kid that had a difficult lifestyle. His father wasn't in his life and his mother was bisexual, and he met a number of her partners. Sadly, she was also addicted to drugs and alcohol and she was killed when 50 was just a teen. He was then raised by his grandmother. However, he has said time and time again that despite her addictions, his mother did the best job that she could with him.
Photo by Getty Images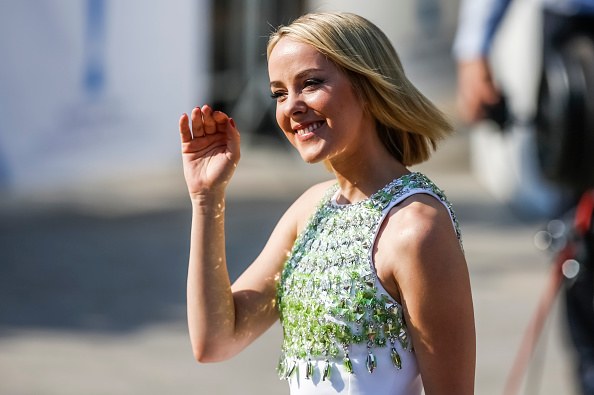 Jena Malone
We've known her for a long time, and she's part of the cast of some of our favorite movies. She is also the daughter of a lesbian mother. Her mother and her mother's girlfriend raised her until she was 10-years-old and the couple broke up. She was introduced to acting at 12 and she's been in the business ever since.
Photo by Getty Images
Jodie Foster
Everyone knows that Jodie Foster is a lesbian, and has known for a long time. She came out during an acceptance speech a few years ago, and few people were surprised to hear this. However, she was also raised by her lesbian mother along with her mother's partner and her three siblings. It's safe to say she didn't seem to lack in the love and affection department with two mothers instead of a father – as so many people like to try to argue.
Photo by Getty Images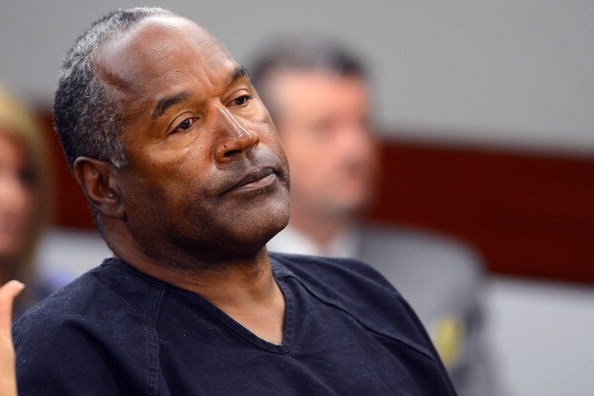 OJ Simpson
He's not exactly a great person, and everyone knows that. What they do not know, however, is that OJ Simpson's father was actually Jimmie Simpson was a very famous drag queen. Sadly, his father passed away in 1986 from complications due to AIDS. It wasn't long after that when his famous NFL playing son went crazy and turned to a life of crime. He's now serving 33 years in prison.
Photo by Getty Images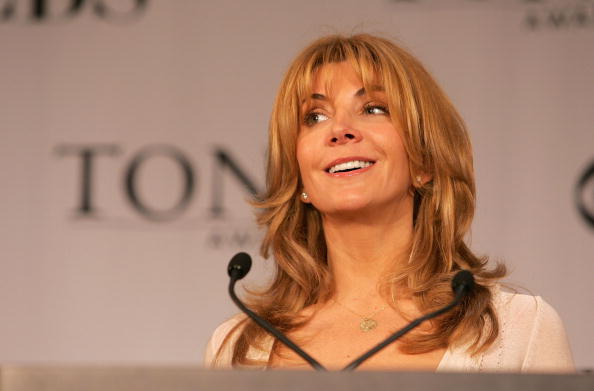 Natasha Richardson
She very sadly died after a tragic skiing accident back in 2009, and the world does miss her. She was raised by her father, who was openly bisexual and did not have an issue living his life the way that he thought was appropriate. Even in a time in which it was not as openly accepted as it is today, his lifestyle was not one he was ashamed of. He died in 1991 after suffering the complications that come along with AIDS.
Photo by Getty Images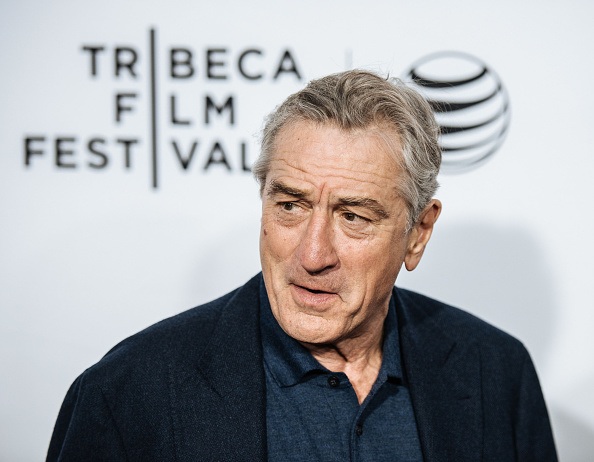 Robert de Niro
A Hollywood legend in every sense of the word, Robert de Niro is someone everyone knows. He is also one of six kids, but his dad wasn't exactly who he said he was. It turns out that his father was actually struggling much of his life with his sexuality, trying to pretend he was not gay. De Niro said he wishes he would have known growing up what it was his father was dealing with so that he could have been there for him to encourage his dad to live openly.
Photo by Getty Images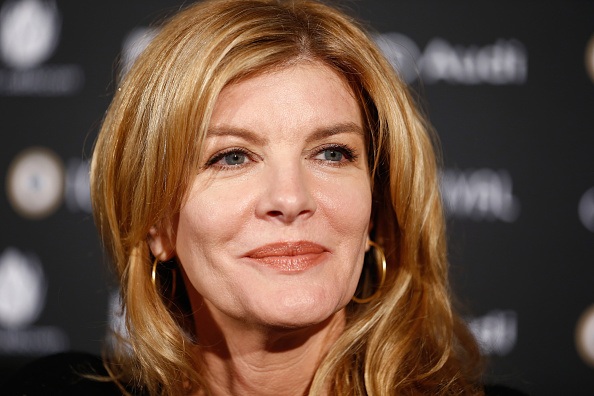 Rene Russo
When her father found out that her mother was gay when Russo was only 2, he abandoned the family leaving her mother to take care of her and her siblings alone. It wasn't an easy upbringing, but when she was discovered as a model when she was a teen, she was able to help her mother with the family and their lives were turned around for the better.
Photo by Getty Images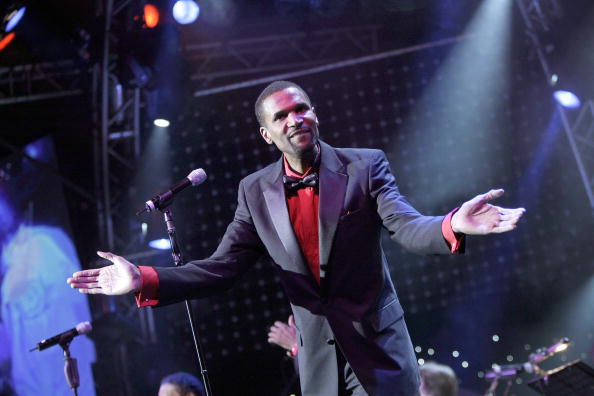 Marvin Gaye
Let's Marvin Gaye and get it on…with a name like Gaye, he was probably the butt of a number of jokes growing up. He also had a tragic childhood. His father was a minister, but he was also secretly gay and loved to cross dress, and he beat and abused his son in private. He was killed in 1984, and that was the first time that Marvin Gaye experienced some freedom in his life.
Photo by Getty Images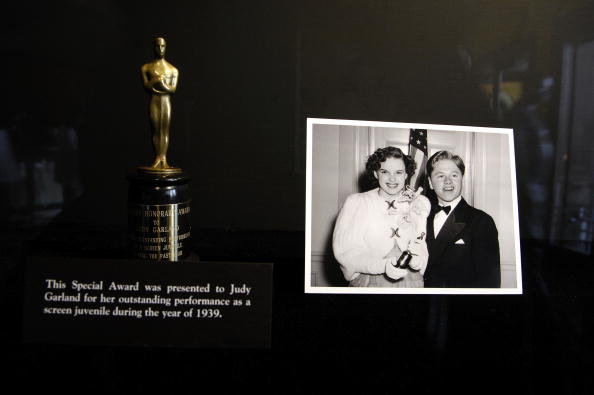 Judy Garland
She is one of the most famous actresses of all time, and she is very beloved for her many amazing roles. She was raised by her father, Frank Gumm, who was known as a gay man. He was well-known to seduce young men and make them his toys, and it apparently led her to want to enter into a marriage that was very similar. She married Liza Minnelli's father and had children with him, who was also rumored to be a gay man.
Photo by Getty Images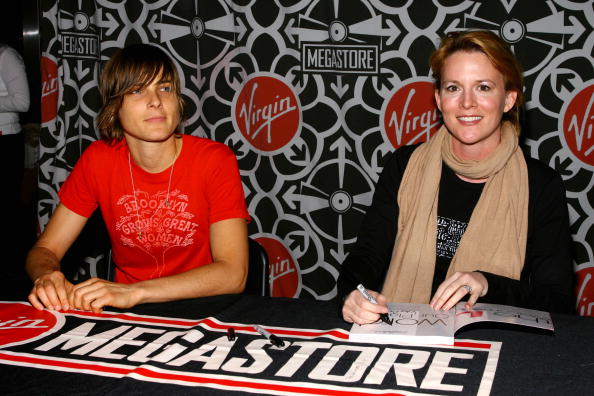 Daniela Sea
Everyone knows that Daniela Sea is gay, but did you know that her father is also gay? He came out when she was a very young girl and the two lived their lives being very open with one another. It was helpful to them to have one another as they navigate their lives together.
Photo by Getty Images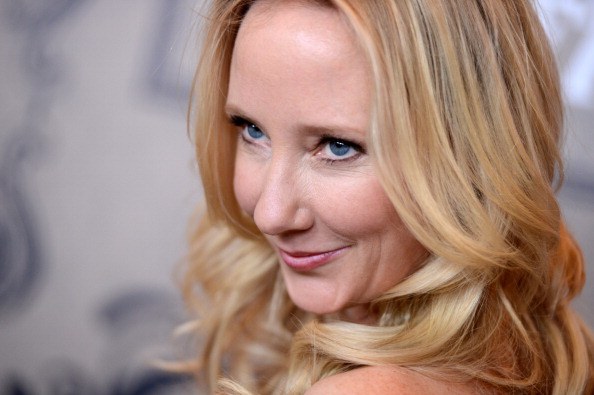 Anne Heche
She's well-known for being a gay woman, but her father was also gay. There was a lot of horror in their home, as her father was abusive of her when she was a child. He sexually abused her despite the fact that he was a gay man. He died when she was 13 from complications related to AIDS.
Photo by Getty Images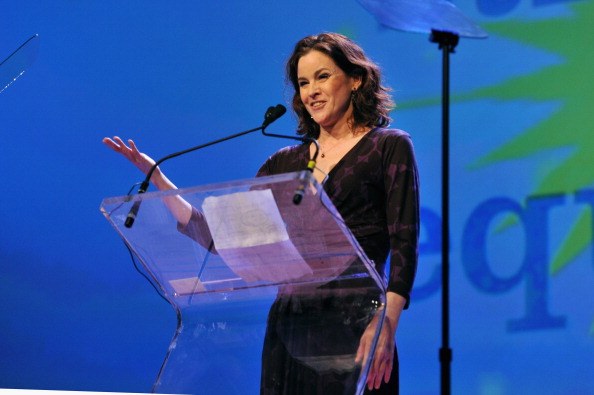 Ally Sheedy
The famous author was raised by her gay mother. Her parents were divorced when she was only 9 and it was become her mother was gay. She's now open about her sexuality, which works well for the family since Ally has a daughter who is also gay. It must be very helpful for someone in the family to understand what these two live with in the public every single day.
Photo by Getty Images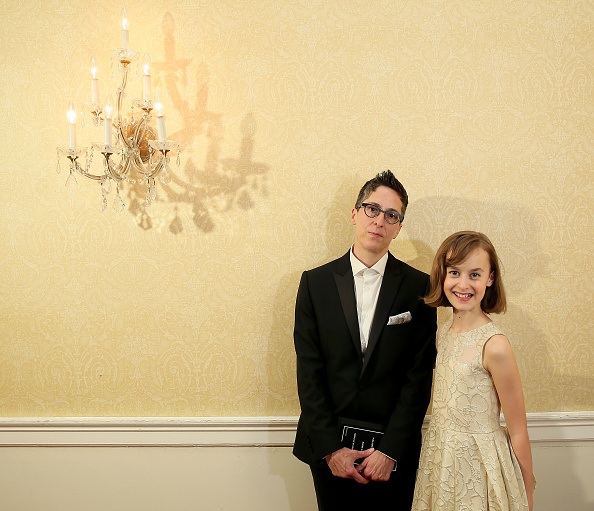 Alison Bechdel
Alison is a famous cartoonist, and was raised by a gay father. Alison's father was gay all along, and the entire family knew about it for a very long time. There was no hiding the fact that this was a reality in their household at all, which is kind of nice for all involved.
Photo by Getty Images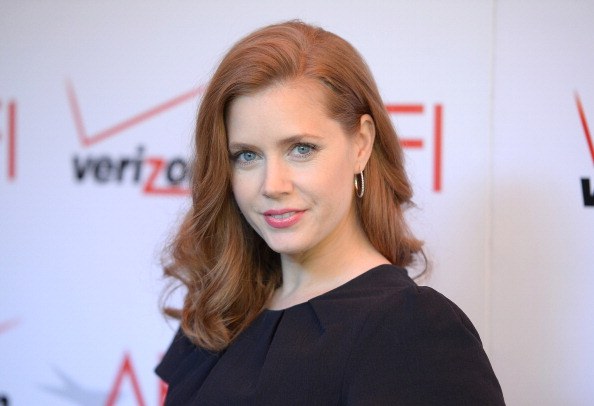 Amy Adams
Her parents divorced when she was only 4, and it's because her mother is a lesbian. She took her new lifestyle and turned herself into a bodybuilder and moved in with her girlfriend. It worked out well for everyone because they're all happy. Adams and her siblings lived with her father for their childhood, but they spent a lot of time with their mother in the meantime.
Photo by Getty Images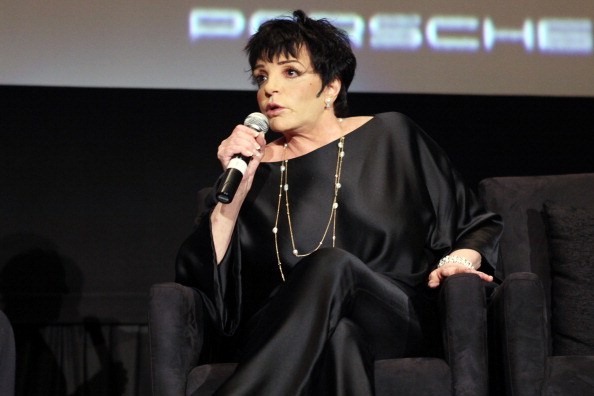 Liza Minnelli
There was a rumor for a long time in her life that her father, Vincente, was gay. The word on the street is that he was openly gay when he was in New York City and that he was in the closet in Hollywood where his family was very well-known. They two were very close as she was growing up, and the family was a happy one.
Photo by Getty Images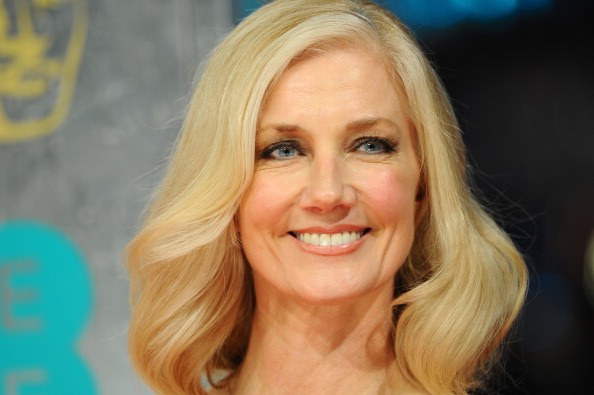 Joely Richardson 
She is the daughter of Tony Richardson, and the sister of the late Natasha Richardson. Tony, their father, was gay. He was not openly gay for many years, but he was bisexual and many people suspected that it might be true. Sadly, he died of AIDS related issues when he was only 63.
Photo by Getty Images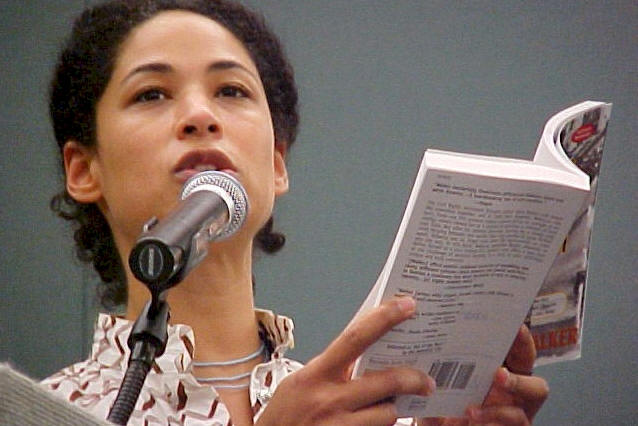 Rebecca Walker
She, herself, is openly gay and so is her mother. Her mother is the very famous Alice Walker, author. She wrote the best-selling novel "The Color Purple," which is one of Oprah's favorites as well as a book that was on my high school reading list for required summer reading many years ago.
Photo by Getty Images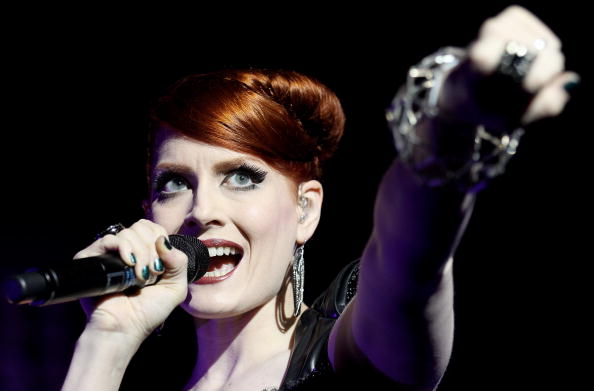 Ana Lynch
She is a famous singer and her father was gay. She's known her entire life that her father was gay, and she knew it when he died when she was only a teen. The entire family was devastated when they found out that he passed on.
Photo by Getty Images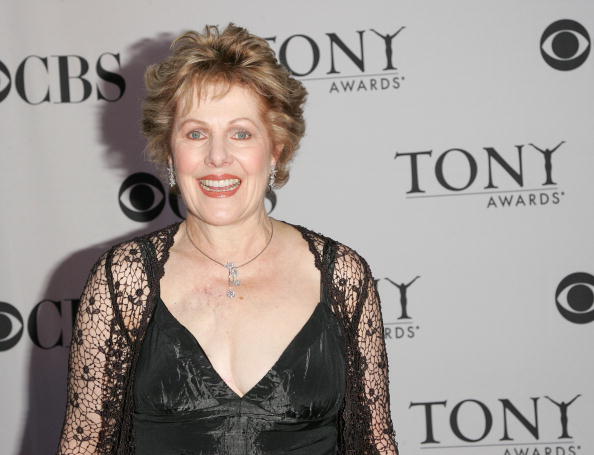 Lynn Redgrave
Her father was Sir Michael Redgrave. He came out in the early 1980s when he was writing his autobiography with his son. The family was not shocked, but the world was shocked to hear that someone they'd known for so long was gay and wanted to be open about his lifestyle rather than live in the moment.
Photo by Getty Images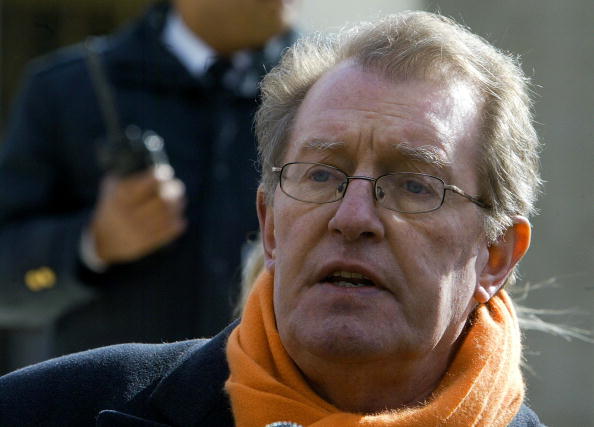 Corin Redgrave
He is the brother of Lynn Redgrave, and he was also helping their father write his book. It was then that his father announced that he was gay in the book and his fans were just shocked that this was something he was admitting so late in his life.
Photo by Getty Images