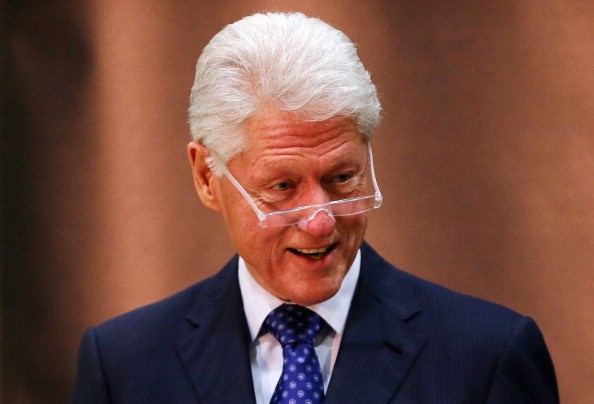 The world is full of celebrities, and it seems that a great deal of them have what you might refer to as a wandering eye. Perhaps it's no more prevalent in Hollywood than it is anywhere else, but when the world gets to see your cheating face on the cover of every supermarket tabloid around, it's probably a bit different. While it's none of our business how you choose to handle your personal affairs (see what I did there?), it certainly is worth mentioning that there are some celebrity couple who choose to stick it out even after an affair, whether we admire their desire to make things work or shake our heads in dismay that an innocent spouse chose to stay married to a dog. Read on to find out which 20 celebs cheated, but were not cut off.
Photo by Getty Images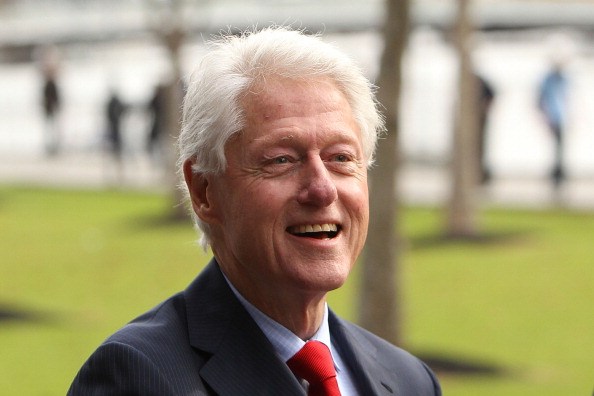 Bill Clinton
I think we all remember this particular scandal, and I think we all know that she should have cut him off in the most painful manner. She did not, however, and now former President Bill Clinton is essentially his wife's patsy. He campaigns for her, he's on his best behavior for her and he pretty much seems to have taken a page from the book of Scandal, making a deal to keep his image intact by having a loving and devoted wife stand by him during his time in office in return for making sure she gets elected.
Photo by Getty Images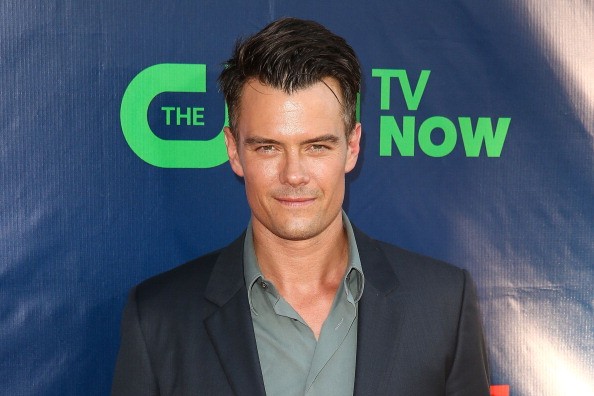 Josh Duhamel
He was accused of cheating with more than a few women at one point in his marriage, and there was some speculation that despite his denials the story was true. The most talked-about scandal is the one in which he slept with a stripper in Atlanta right after he married Fergie back in 2009. She decided to give him a second chance, and they seem happier than ever at this point in their marriage.
Photo by Getty Images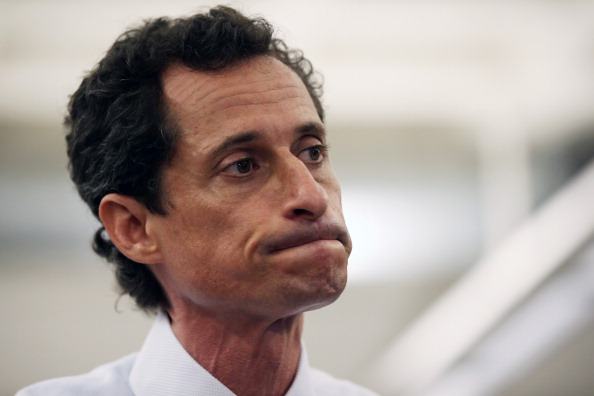 Anthony Weiner 
He has a problem with sending nude photos of himself to other women, and not staying faithful to his very lovely wife. As someone who married well above his own class, he might want to take a page from her book and take the high road. She's stuck with him even after his scandal, and we think it might be a good idea for him to count his blessings and begin treating this lovely woman like a queen.
Photo by Getty Images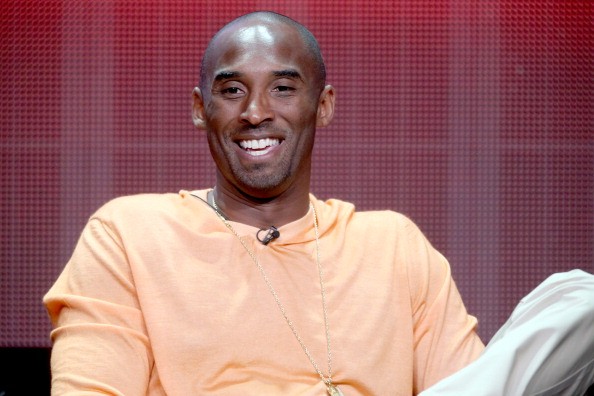 Kobe Bryant
When he was accused not only of cheating, but of sexually assaulting a young woman who worked at a hotel not too long after they were married, it seemed as if their marriage would not last. However, Kobe bought Vanessa some gorgeous gifts, she stuck around and it's been almost a decade since he cheated and said he was unaware that the girl with whom he cheated wasn't into it.
Photo by Getty Images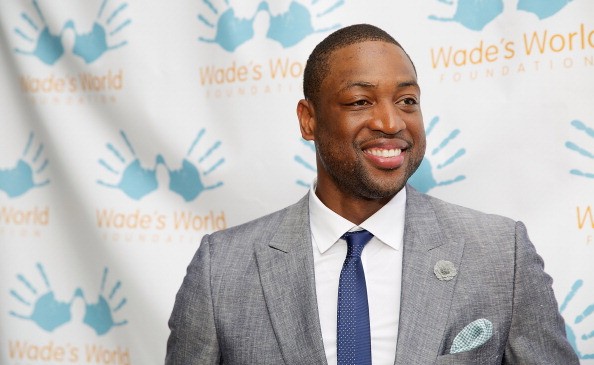 Dwyane Wade 
This is one that doesn't make a lick of sense to me. Just before he proposed to Gabrielle Union, he announced to the world that he was having a baby. With another woman; not his longtime actress girlfriend and then he proposed to Union. She said yes, they got married, and now they are living happily ever after with their new marriage and his girlfriend's new baby. It doesn't make any sense to me.
Photo by Getty Images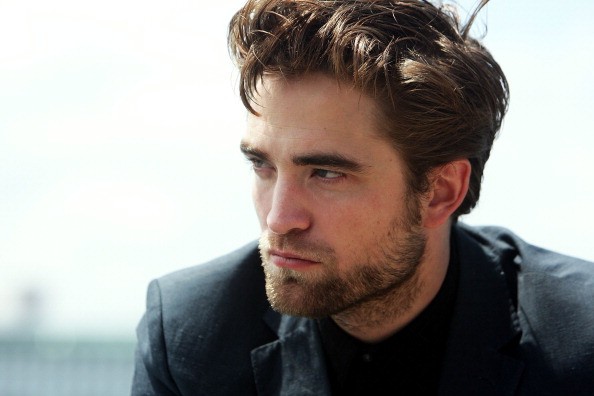 Robert Pattinson
All right, so he and Kristen Stewart are no longer together. However, when she was caught making out with a married man and photos of them together leaked to the press, R. Patz decided to stick with her for quite a while. He loved her expressionless personality and wanted to make things work. They later ended their relationship for other reasons, but they did make a go of it once the cheating scandal was announced.
Photo by Getty Images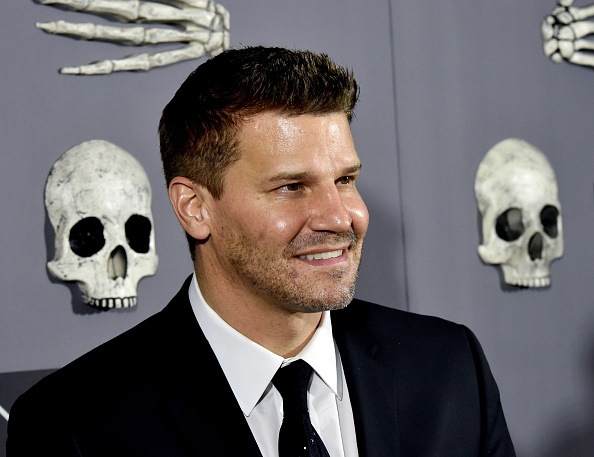 David Boreanaz
When he cheated on his wife, he was very sorry. He apologized, they went to counseling, and now they are happier than ever. When the actor speaks of his infidelities these days, he calls their time going through this a bonding experience that has brought them closer together. I'm not sure bonding experience is an appropriate term, but my guess is that they are closer together now than ever before since she probably never lets him out of her sight.
Photo by Getty Images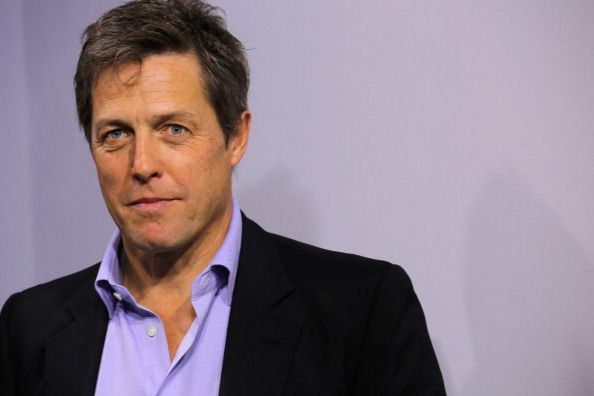 Hugh Grant 
Hugh Grant and Elizabeth Hurley are no longer together, but they remained together for five years even after he was arrested for picking up a prostitute in 1995. The gorgeous actress stayed by her man's side for another five years despite the very public scandal. That's real love right there. Or not; I mean, they did break up five years later and he does always come across as a bit creepy in my humble and unknowing opinion.
Photo by Getty Images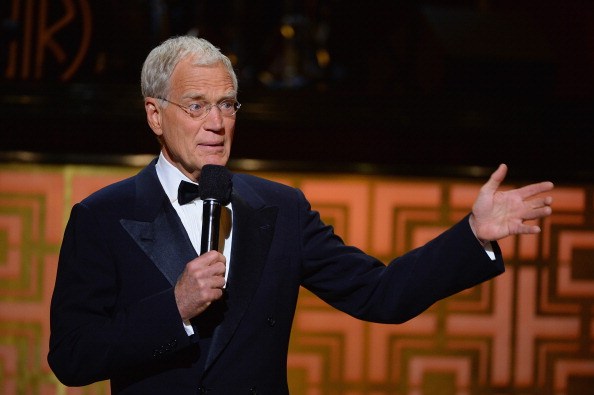 David Letterman
Don't expect to see many photos of her, but he's admitted that he's had numerous affairs over the years, mostly with staffers on the Late Show, and his wife Regina chose to stick with him throughout. It's her personal choice, of course, but when he admitted he'd been cheating on her for years both before and after they were married, the world raised a collective eyebrow.
Photo by Getty Images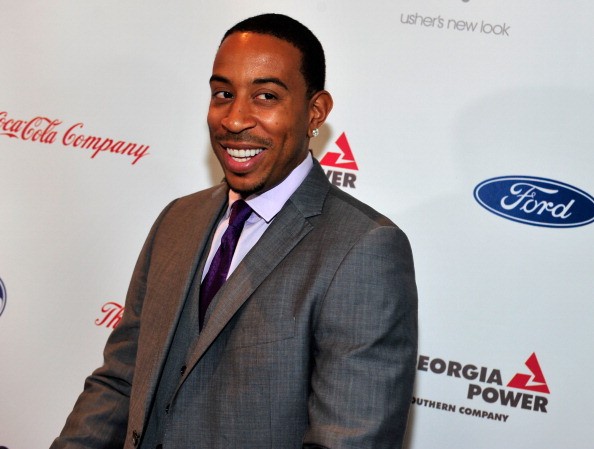 Ludacris 
He recently proposed to his wife and married her in the most fantastic way possible, but before the couple was engaged he was accused of cheating. Not only was the famous rapper accused of cheating on his longtime girlfriend at the time, he actually had a baby with the woman he cheated with. She forgave her man, though, and stuck through it. Now she's married to him and living a life that she might enjoy on the outside, but we don't know what they do at home.
Photo by Getty Images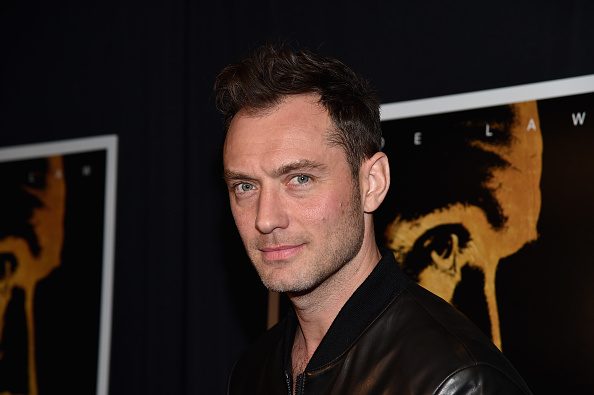 Jude Law
He's been accused of cheating on a number of his loves, and Sienna Miller is just one of them. Of course, he couldn't have been more cliché about his situation, either. The handsome actor was too caught up in the nanny to bother with the fact that he had a gorgeous, famous girlfriend at home. So, he began sleeping with his nanny and just hoped that no one would find out about it.
Photo by Getty Images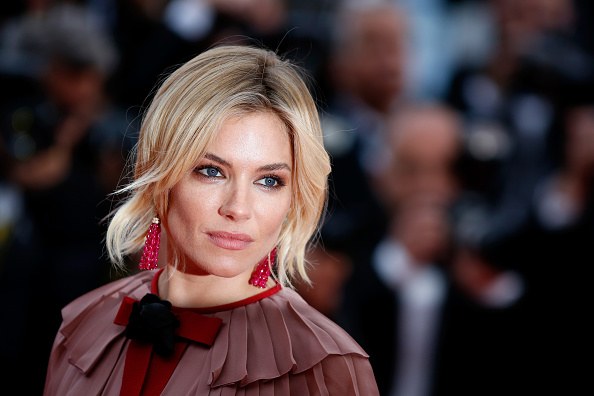 Sienna Miller
When she found out that Jude Law was cheating on her with their nanny, she was devastated. However, it turns out she was not devastated because of his relationship with the nanny. She was devastated that she was also caught having an affair with actor Daniel Craig at the same time. She decided that she and Law would stick it out, and they were on and off for many years following that revelation.
Photo by Getty Images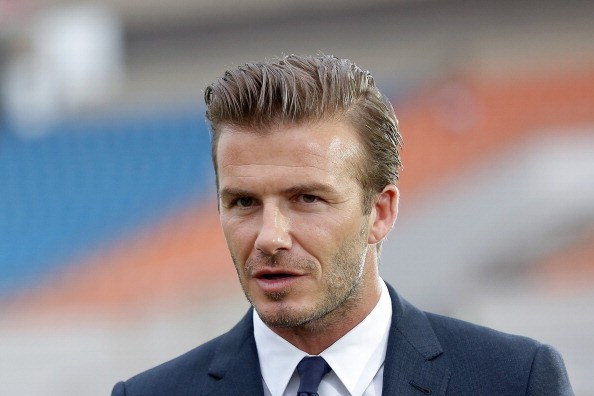 David Beckham
Despite the fact that he and Victoria Beckham (aka, Posh Spice) have been married for what seems like forever, he was once accused of sleeping with someone else. There was a rumor at one point that the famous soccer star had more than three girlfriends at separate times. However, his wife chose to ignore the rumors and stick with her husband, and the two have four beautiful children together.
Photo by Getty Images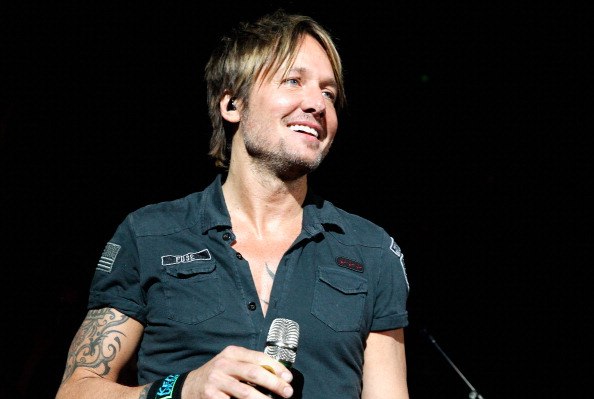 Keith Urban
One of his ex-girlfriends, a model whom he dated on and off for years – came forward soon after the musician married his Australian wife, Nicole Kidman, and stated that he'd cheated with her many times. She called him a man who is never truly happy no matter how much he has in life, and that he is someone who has many demons to fix. He was in rehab for a while, and he has had some personal issues, so there is probably some truth to this.
Photo by Getty Images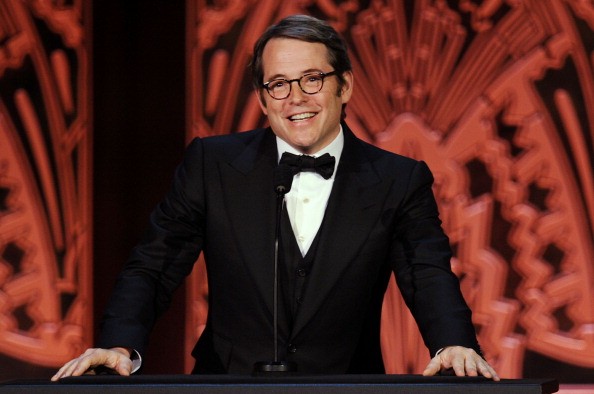 Matthew Broderick
While his gorgeous wife, Sarah Jessica Parker, was off filming her hit movies for "Sex and the City," he was allegedly seeing a very young woman with red hair. News reporters began talking about it while she was away, and that's when friends of the couple began speaking anonymously to the press. They said that he was dating someone else, but that his wife forgave him and they chose to remain married.
Photo by Getty Images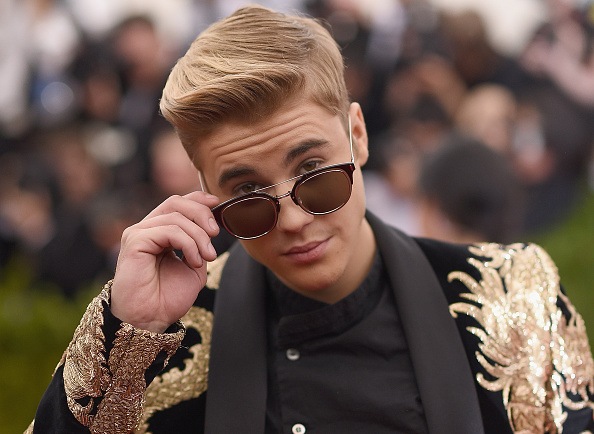 Justin Bieber
Let's just go ahead and say that this is a kid who is finally learning that you cannot do whatever you want and get away with it. Sure, he was accused of cheating on the lovely Selena Gomez more than once, and she always took him back. However, this time around she seems to have called it quits for good, issuing a statement that she is not going to go back and make the same mistakes again. She tried to stick it out, and he continued to stick it elsewhere.
Photo by Getty Images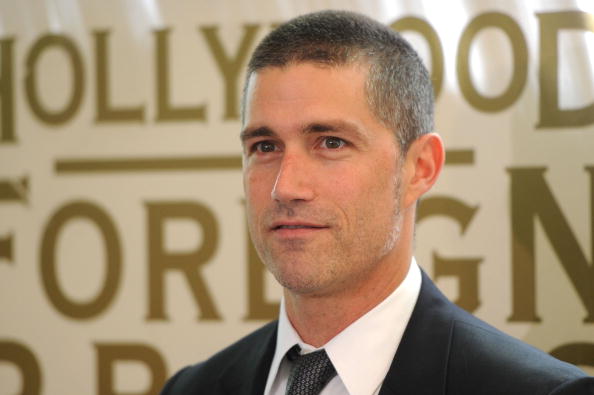 Matthew Fox
The handsome actor and his wife have been married since 1992; that's a long time. They were college sweethearts, but that did not stop him from cheating on his wife of more than two decades with a stripper back in 2010. I mean, I just don't understand the entire stripper thing; it's gross. She decided she would stay with her husband, and neither one of them spoke publicly about the incident.
Photo by Getty Images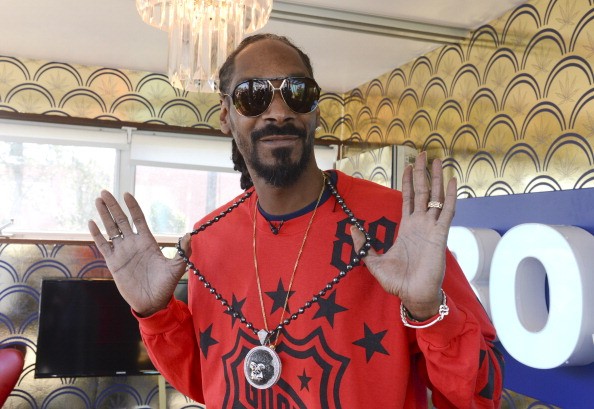 Snoop Dogg
Listen, he might have been married to his wife for a long time, but we are not surprised. We also aren't going to say a word about how gross it is that he was the king of a sex gang and had affairs with any hooker he wanted to, anytime he wanted to, for years. We are also not going to feel sorry for his wife since she decided four years later that she would renew their vows. Apparently his love of hookers day and night is not a problem for her.
Photo by Getty Images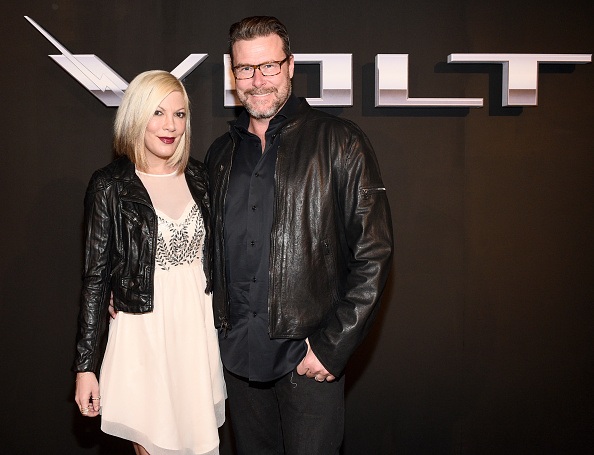 Dean McDermott
In a relationship in which they met while married to other people, does it really come as a big shock that a philandering husband to one wife would be a philandering husband to another wife? He admitted to cheating on Tori Spelling not too long ago, and those who watch their reality show were forced to watch it unfold in front of their very eyes for quite some time. It was all ugly.
Photo by Getty Images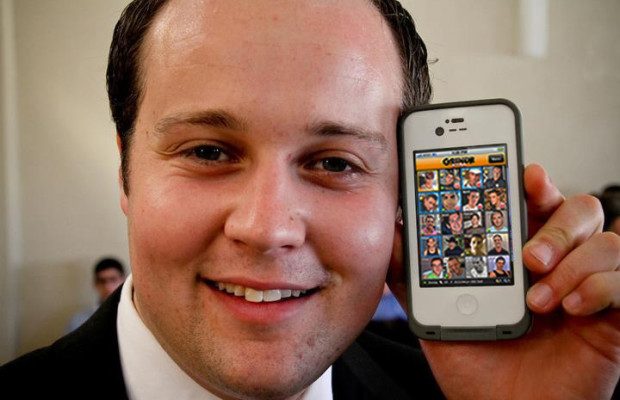 Josh Duggar
Of all the gross stories we've ever told, this one tops the list. He comes across as a weird and not very likable person as it is, and to find out that not only did he molest at least two of his younger sisters as well as three other girls growing up, he also cheated on his wife multiple times through the Ashley Madison site was just too much. This is one person whose wife needs to get her kids and get out for good. This one didn't deserve a second chance after the molestation scandal came out; he has daughters. It's a terrible thought.
Photo by Getty Images