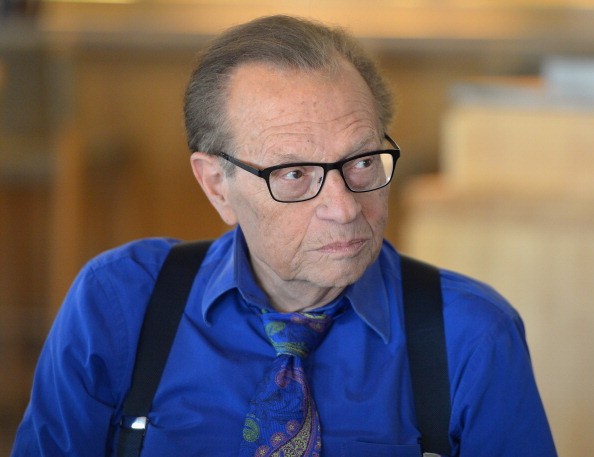 Celebrities make a lot of money doing what they do, and it's often a good thing that they do since they like to spend it on ridiculous things. Some of them personify responsibility when it comes to their substantial fortunes, making wise investments, saving and lively relatively modest lifestyles. Others, however, are free spenders and seem to think that the big bucks will always be there for them, and they learn the hard way this is simply not the truth. For many celebrities and professional athletes, losing it all happens. For these 20, fortunately, they were able to gain their fortunes back, even if some don't have quite as much now as they did before they lost it all.
Photos by Getty Images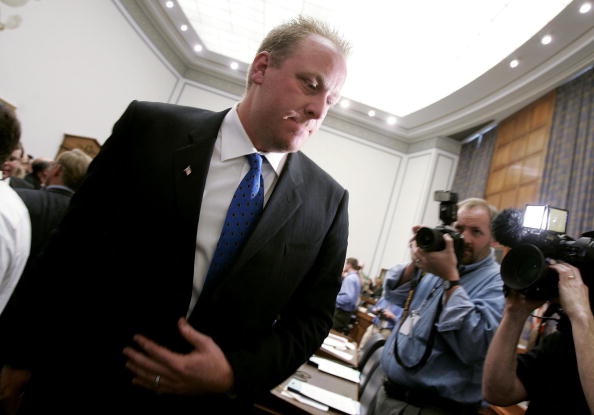 Curt Schilling
The former baseball superstar did not waste or squander his earnings the way that some people do, but he did make one bad investment that cost him his entire fortune. With millions to his name, he made the decision to take almost all his savings, which was near $50 million at that point, and invest it in a company that was making video games. He thought he'd make a killing on his investment, but the business did not work out and he lost every dime he had. He's not as wealthy now as he was in the past, but he's working again and making a sizable income and living nicely.
Photos by Getty Images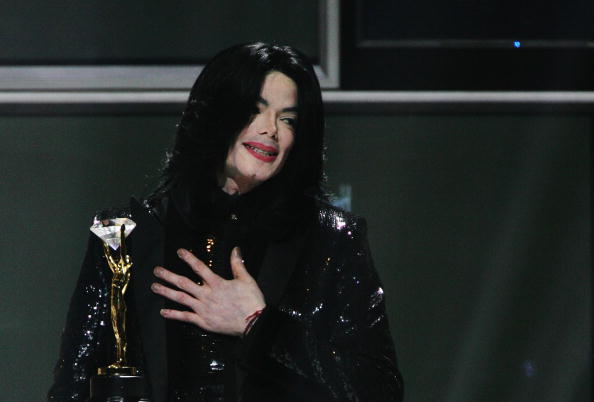 Michael Jackson
Sadly, the famous singer passed away several years ago. However, when he was living out his final years, there were stories that stated he was completely broke and unable to pay his bills. These stories circulated for years, and he confirmed a few of them. But upon his death, his estate became very wealthy and he's worth millions now that he is gone. So technically he's wealthy again, he's just unable to do anything about it himself. But his estate is quite wealthy.
Photos by Getty Images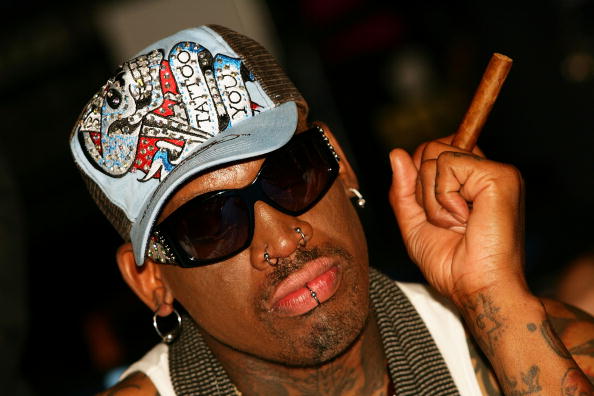 Dennis Rodman
The former basketball player is an interesting person. No one is quite sure what he does for a living anymore, but the world knows he went completely broke years ago and had nothing left. Now he spends his time jetting the globe to spend time with questionable world leaders that seem to have ulterior motives in mind, but he also seems to be living quite the luxe lifestyle while doing it. So who knows how much he's worth today, but we do know it's more than nothing.
Photos by Getty Images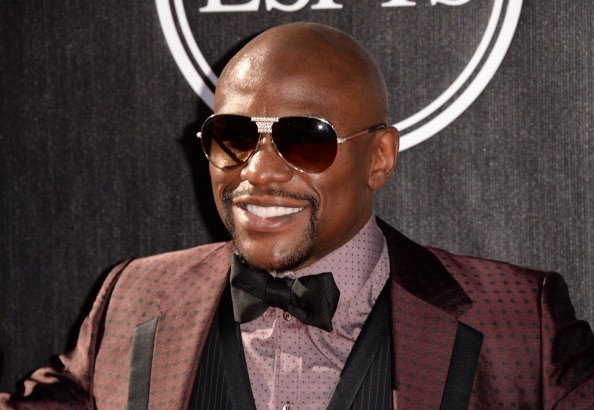 Floyd Mayweather
There was a time in which the famous boxer was severely in debt and owed a lot of money to a lot of people. He was completely broke for a while, but he's managed to come back. That's what happens, though, when you are one of the most famous fighters in the world. His income is significantly higher now than it was a few years ago, and it's allowed him to spend less time worrying about his finances and more time focusing on other aspects of his life.
Photos by Getty Images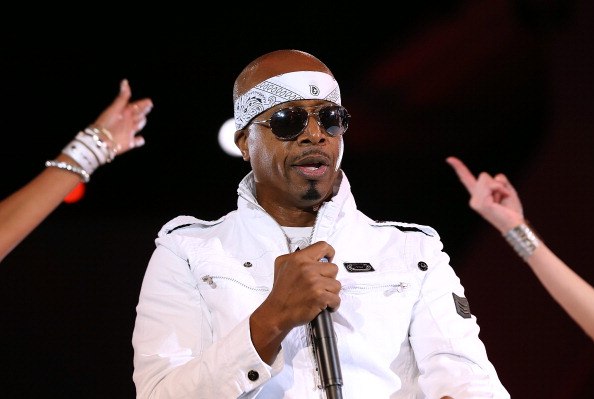 MC Hammer
It really came down to hammer time for the famous rapper back in the mid-90s when he quickly realized that he was not doing so well for himself. Once worth millions, he was forced to file bankruptcy after incurring more than $13 million in debt after his lifestyle habits were too much for him to afford. He's not nearly as wealthy now as he was before he filed bankruptcy, but he's gained back a bit of his fortune over the years since.
Photos by Getty Images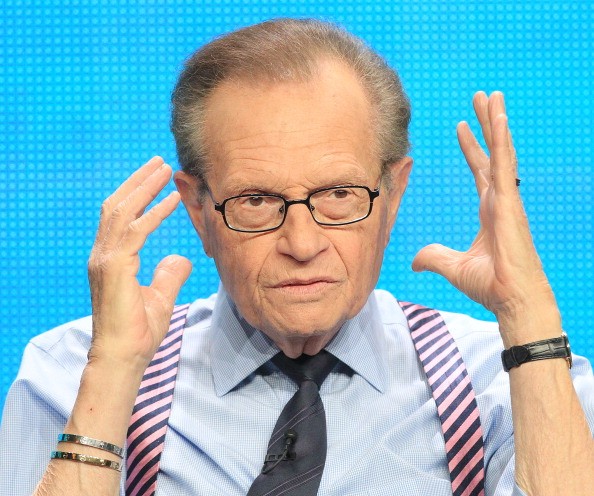 Larry King
Long before he was one of the reigning kings of late night television, he was just a man being accused of grand larceny by a business partner in the 70s. What happened next was just over $350 thousand in debt (which was a lot more back in the 70s) and bankruptcy. He lost everything he had and was completely broke for a while before he became an even bigger personality than he was before, and now he is worth millions more than he was back then.
Photos by Getty Images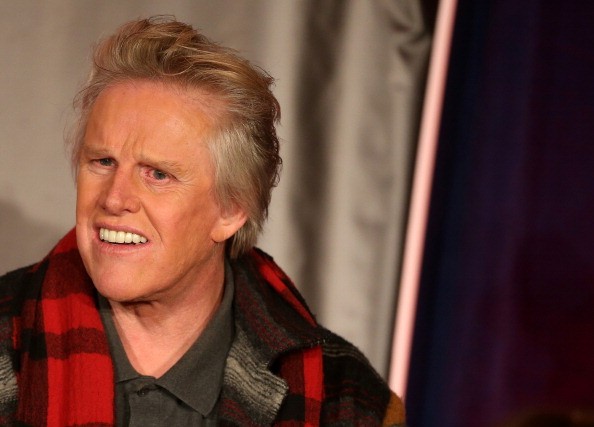 Gary Busey
He's made a bit more money lately than he has in the past, but he's not wealthy. For a while, he had only a few thousand dollars to his name. At one point, people said he had a net worth of only about $50 thousand, which doesn't seem like a lot for a famous personality. However, he was able to recoup some of his fortune with a number of recent television appearances. He's not wealthy, but he's doing better than he was before his financial troubles caused him to lose it all.
Photos by Getty Images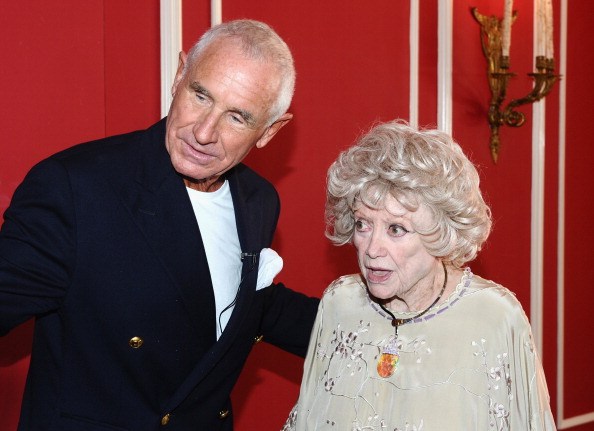 Zsa Zsa Gabor
She's someone who was worth a lot of money at one point in her life, but she lost it all. She was able to get a majority of it back over the years, but her poor financial decisions caused her to go broke. It's something that happens to a number of celebrities in the business who make bad investments, don't take care of their finances and aren't able to go about their lives as they were once able to do.
Photos by Getty Images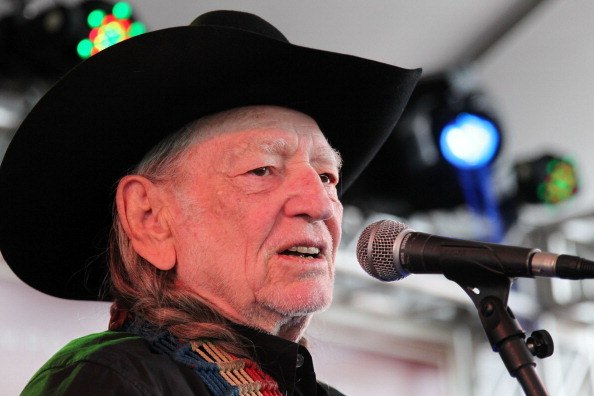 Willie Nelson
The world knows that it wasn't too long ago that one of the most famous singers in the country music industry went completely broke thanks to his inability to pay his back taxes. He owed several million to the IRS and he had to actually make and album to recoup that money and pay what he owed to Uncle Sam. The good news for Nelson is that he was also able to recoup that money and become wealthier again. Not many people can do that after the IRS comes calling.
Photos by Getty Images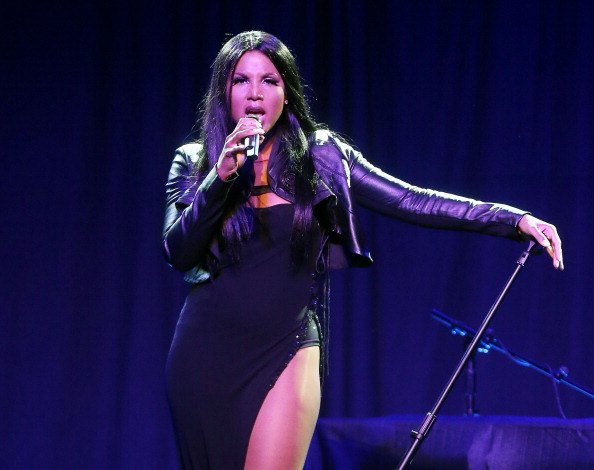 Toni Braxton
It seems as if maybe she's doing all right these days, even though she's filed twice for bankruptcy in the past few years. She filed the first time in 2010 with the concern that she owed more than $50 million to creditors. The second time she filed was in 2013. How much she owed then is unknown to us, but she waited only six months after filing to drop $3 million on a house in California. So we are certain she's making more money and not living a broke lifestyle anymore.
Photos by Getty Images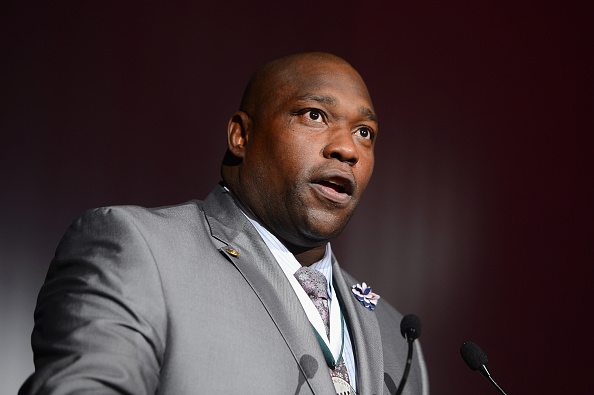 Warren Sapp
He's doing better now since he filed for bankruptcy in 2012, but he's still working his way back to the real wealth. While he's not broke anymore, he's still nowhere near as rich as he was. There was a time when he was more than $6.7 million in debt and could not afford to pay his creditors. He filed for bankruptcy because he had only just over $6 million in assets. Today he's working again and he's making more money, and we're sure he's being a bit more careful with it.
Photos by Getty Images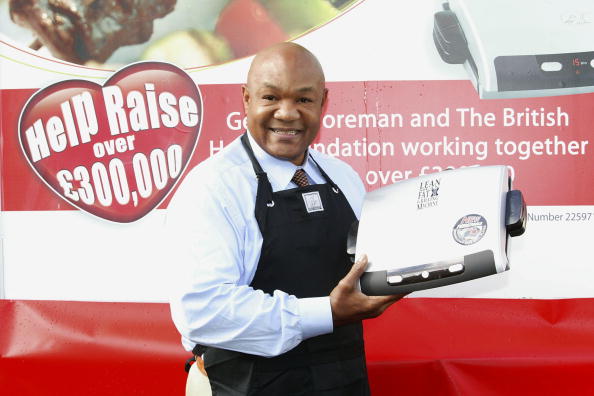 George Foreman
He has been famous for what seems like forever, and he's very wealthy now. He's worth millions today, but there was a time in his career that he lost it all. Fortunately, that little grill he makes is a money-maker and he was able to not only recover all the money that he lost, but he was also able to recover a lot more money, too. I bet he's not someone who looks back and regrets his life decisions now that he's worth so much more money.
Photos by Getty Images
Cyndi Lauper
When she had a very early record deal that fell through, she was forced to get a job working in the retail industry to make her money. She wasn't happy about being broke after the deal fell through, but she was able to keep getting by with her meager retail pay until her career took off with another record deal and she became a famous – and very wealthy – singer.
Photos by Getty Images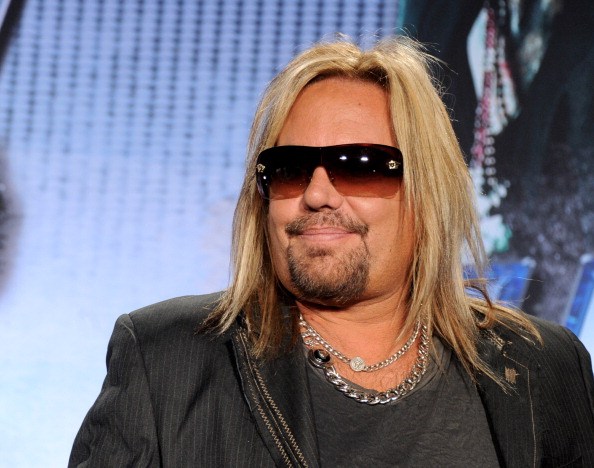 Vince Neil
He's a famous rocker from a famous band, but he's managed to lose all his money not only once, but twice. So while he's currently not wealthy, he was broke and then wealthy again. And now he's broke again. The rocker filed bankruptcy twice, the second time after earning back a huge portion of his money from his rock star status, before filling again. And he was even sued after that by his bankruptcy attorney for not paying those legal bills. So he had it, he didn't have it, it he had it again, and now he's just hoping for it again.
Photos by Getty Images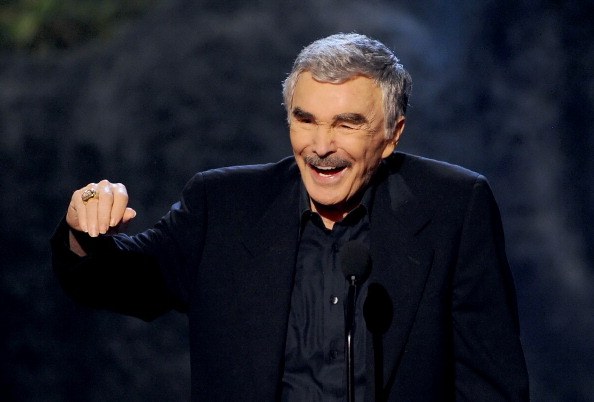 Burt Reynolds
When he divorced his ex-wife, Loni Anderson, he was forced to pay her a lot of money. The divorce was very expensive and took him millions and made it less possible for him to afford his previous lifestyle. When he invested in a restaurant that failed miserably, he lost the rest of his fortune, too. It was 1996 when he filed for bankruptcy and went broke. Fortunately, he was able to work more after that and gain back a bit of his fortune so that he's not entirely broke these days. You live and you learn.
Photos by Getty Images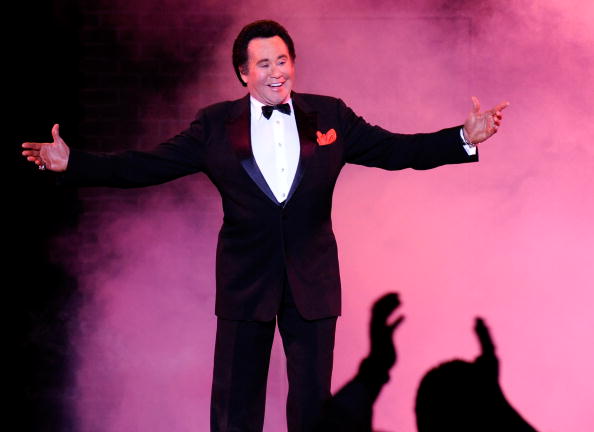 Wayne Newton
For a long time in the 80s he was the highest paid personality in the world in the entertainment industry. Unfortunately, he was millions in debt and could not afford his lavish lifestyle anymore. He filed for bankruptcy in the early 90s and was forced to work for his money once again. Fortunately, his long-standing stint in Vegas seems to have pulled him out of the gutter and allowed him to live a luxe and lavish lifestyle once again.
Photos by Getty Images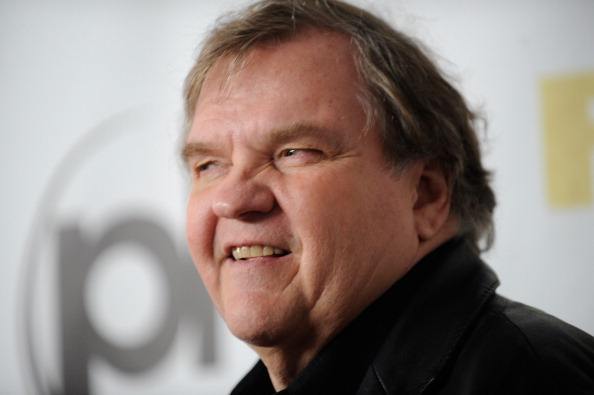 Meat Loaf
He's known for being private in the world of rock stars, and it might be because of all the bad press he once had. He was sued by a business partner in the 80s and made the decision to file for bankruptcy just before that. He was millions in debt and was unable to pay for his lifestyle. Now he's wealthier than ever and living life in a way that he only dreamed about during those days. I guess hard work and dedication really pay off after you learn a valuable lesson.
Photos by Getty Images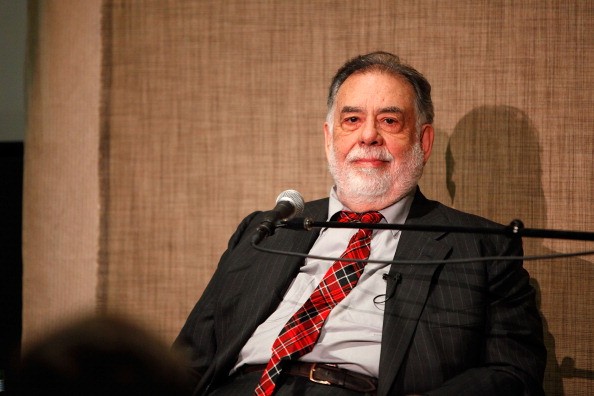 Francis Ford Coppolla
He's one of the most famous men in Hollywood, but he was once quite broke. He lost his entire fortune many years ago, and it's taken him some time to recoup it after a series of bad luck that just did not go his way financially. Fortunately for Coppolla, he now has many businesses that are all quite lucrative, including a winery, and he's making more money than ever before.
Photos by Getty Images
Walt Disney
Does it count to go bankrupt and lose all your money before you are even wealthy? His first business, an attempt at an animation studio, failed miserably when he was only 21. He was forced to file for bankruptcy and move on. Fortunately, Walt Disney himself had some amazing ideas that he was able to bring to life. He then created the most famous amusement parks in the world and became a very, very wealthy man before he passed away. We'd say his story is one of massive success.
Photos by Getty Images