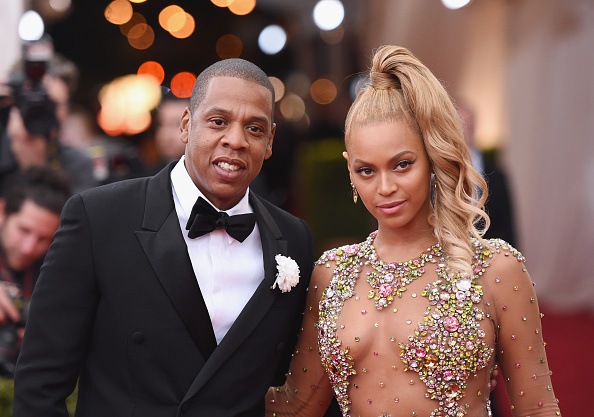 There is something to be said about being monogamous, but not for all celebrities. Most of us enter into relationships and marriage with the knowledge that the person we are with is our forever person; our only person. However, that is not something that works for all people, including celebrities. Some would much rather be in a relationship that is open; and it works for many. They know they cannot resist temptation, so they allow their spouses to be open and honest about things like this so that they can be married to the person they love while still doing what they want with other people. Whatever works for them, I suppose. However, you might be surprised just how many celebrities do not believe in monogamy.
Photo by Getty Images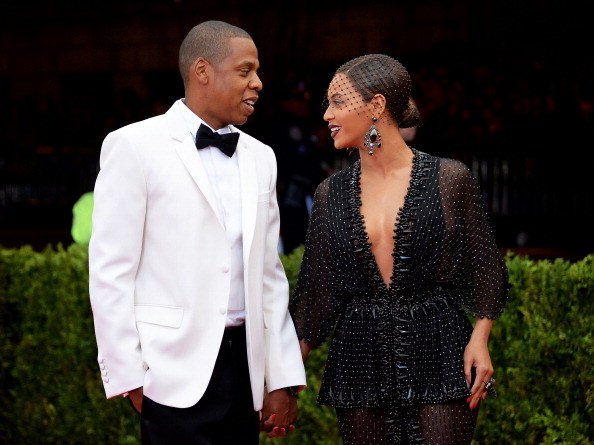 Jay-Z and Beyonce
There is something to be said about their 'perfect' life, and it has a lot to do with how private they keep it. She does not like bad press, at all. She likes to be in the press because she's elusive and perfect, and she does not like the fact that she's being talked about badly due to her husband. These two have long since been in the habit of inviting other women into their bed – together- but rumor has it that Jay likes to leave Bey out of the action every so often, and the fact that sometimes this leaks to the press annoys her.
Photo by Getty Images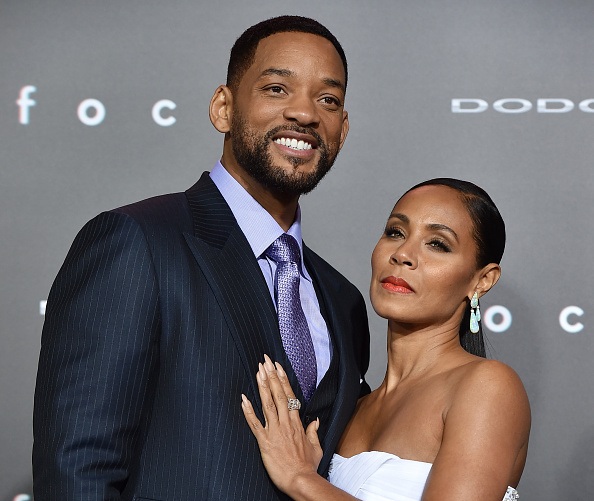 Will Smith and Jada Pinkett-Smith
They've been married two decades, and they've always had an open relationship. They seem to have no issues with the fact that the other might choose to be with someone else at any point in time. However, they also seem to be very much a couple that enjoys one another and works very hard to make their marriage work. They actually seem to choose to be together, and that works well for them.
Photo by Getty Images
Dolly Parton
She and her husband since 1966 seem to have a very open arrangement. Well, okay, they have not been in a photo together nor have they been seen in public together in decades, so some wonder if they are even still together at all. But, they do have an open marriage. While they don't technically have an open marriage, they have an open policy. It goes a little like this, "If I cheat, he doesn't want to know. If he cheats, I don't want to know, and that works for us," according to the famous country singer.
Photo by Getty Images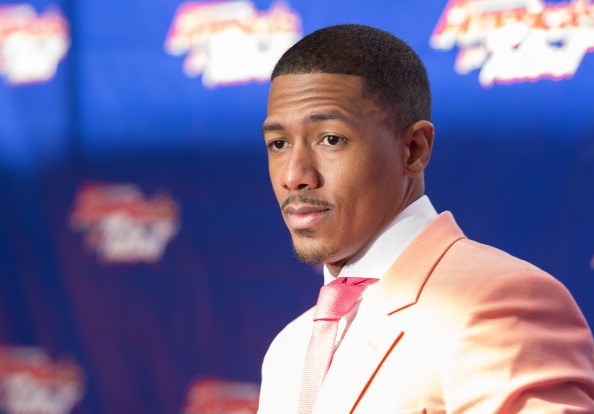 Nick Cannon
Here is an interesting one; he and his wife, Mariah Carey, split up after a few years of marriage. And it all had to do with the fact that he has a problem being faithful, and we are not surprised. Remember before he was married to Carey and before Kim Kardashian was married to Kanye (or that other guy from the NBA for 3 minutes?)? These two dated for a while, and there was a rule; Kim could have all the cars, houses, jewels, shoes, babies she wanted. However, she had to be willing to look the other way when Nick Cannon decided he wanted another girlfriend on the side. Oh, and she was not allowed to cheat on him.
Photo by Getty Images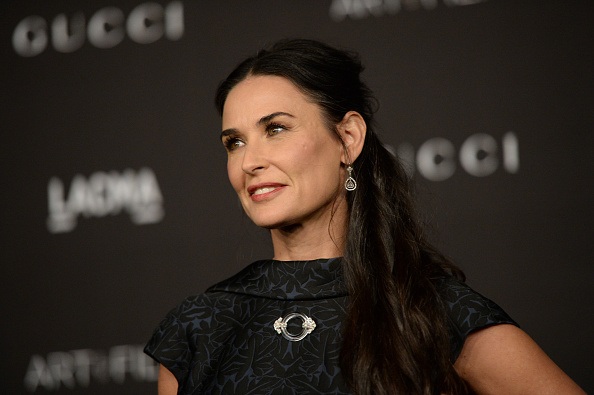 Demi Moore
It turns out that she is rumored to be bisexual, though she has never confirmed this information. When she and Ashton Kutcher were married, she was happy to allow him to be with whomever he chose so long as she was present. What does this mean? This means that they were very open to inviting others into their marriage so long as they were together while it happened.
Photo by Getty Images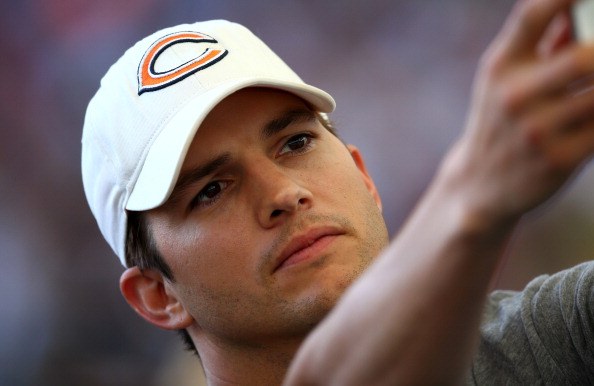 Ashton Kutcher
We don't know if he's into the open relationship thing so much with his new wife, Mila Kunis, but he was with his ex-wife, Demi Moore. We do wonder, however, if he is into open marriage or if he was just into being allowed to take on all the partners he wanted because his ex-wife was okay with that, and he did not feel the need to argue with her about that kind of thing.
Photo by Getty Images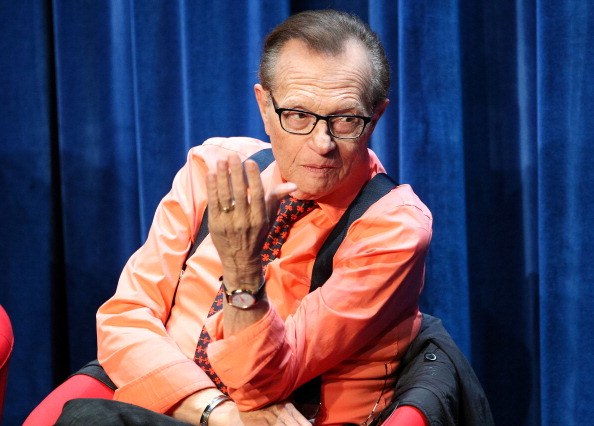 Larry King
He and his 7th wife seem to have found a mutual happiness. She gets to be married to a multimillionaire and they both get to sleep with whomever they choose. They are both perfectly aware of the other's relationships, and neither one seems to mind it one bit. In fact, they seem to thrive on the openness of their marriage, so whatever works for them clearly has something to it.
Photo by Getty Images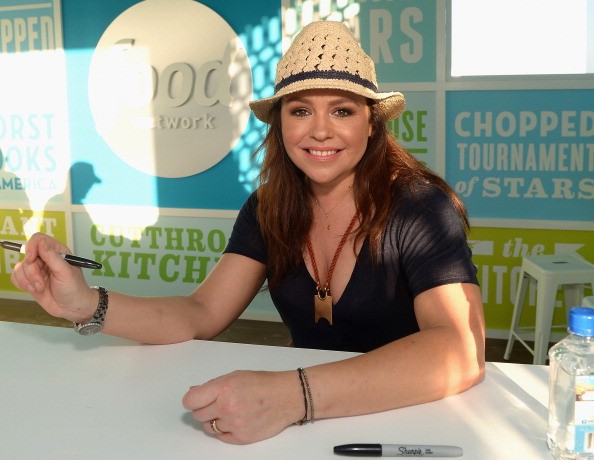 Rachael Ray
She and her husband have been married a long time, but there is some speculation that they have a very open relationship. The reason for this is that her husband openly takes other women out on dates, holds their hand and shows off a ton of affection to them. He's also a member of a swingers club in New York City. However, the couple absolutely refuses to openly admit that they seem to have some sort of open relationship going on.
Photo by Getty Images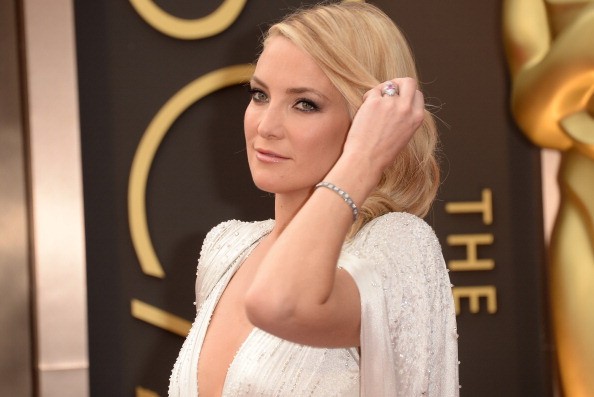 Kate Hudson
Did you know that the famous actress seems to like to have an open relationship? It's not something that is unheard of, either, in her family. Her mother, Goldie Hawn, and her boyfriend Kurt Russell have been together for decades, and they apparently have an open relationship, too. It looks like the apple did not fall far from the tree with this one.
Photo by Getty Images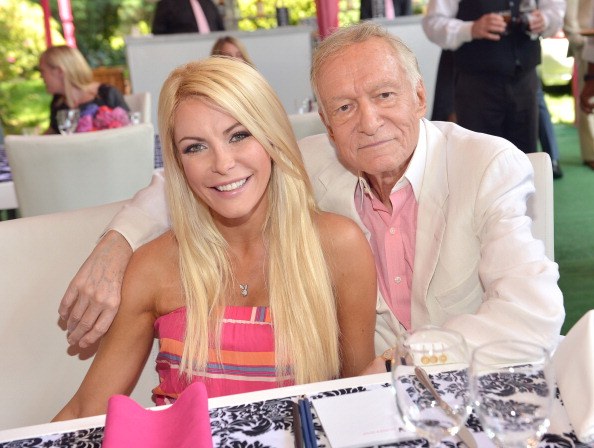 Hugh Hefner
…and every blonde woman under the age of 35 in America who is willing to climb into his bed with about a half dozen other blonds all looking to further their career and become a model. He's never been one for monogamy, and even at his advanced age he still feels the overwhelming need to hang out in bed with more than a dozen naked women at one time. He loves it, and no one expects him to be faithful.
Photo by Getty Images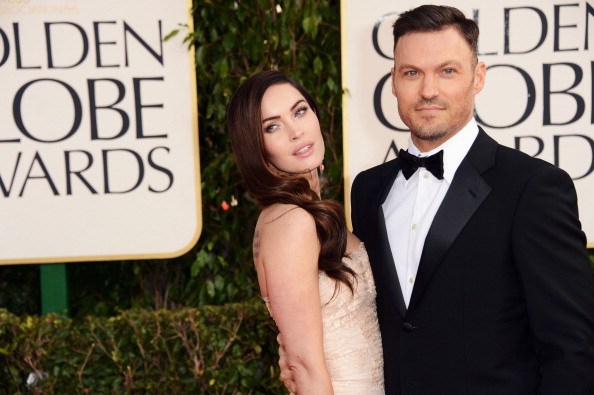 Megan Fox and Brian Austin Green
These two are newly divorced, so apparently their open relationship did not work so well for them. However, for the many years that they were together, they were allowed to be with whomever they chose. Okay, no; that's not entirely accurate. The story is that she is allowed to be with whomever she chooses. He chooses only to be with her, and she does not want him with anyone else. Whatever works – or didn't work, I suppose.
Photo by Getty Images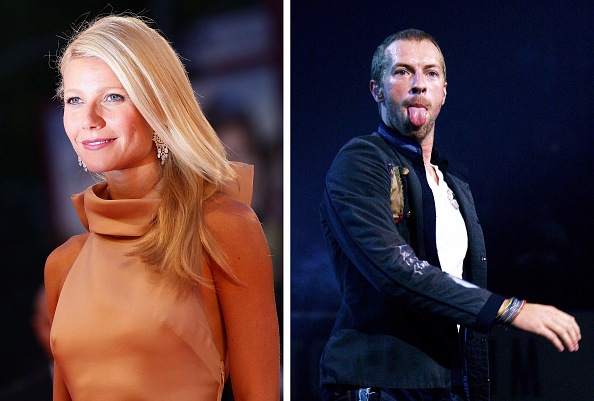 Gwyneth Paltrow
She seems to live by the motto that it's all right to see whomever she pleases no matter who she is already in a relationship with. There is some speculation that her idea that her marriage was open is the reason she and her husband, rocker Chris Martin, split. Apparently, he was unaware of the fact that they had an open relationship. Does that make it one that's only open on one side?
Photo by Getty Images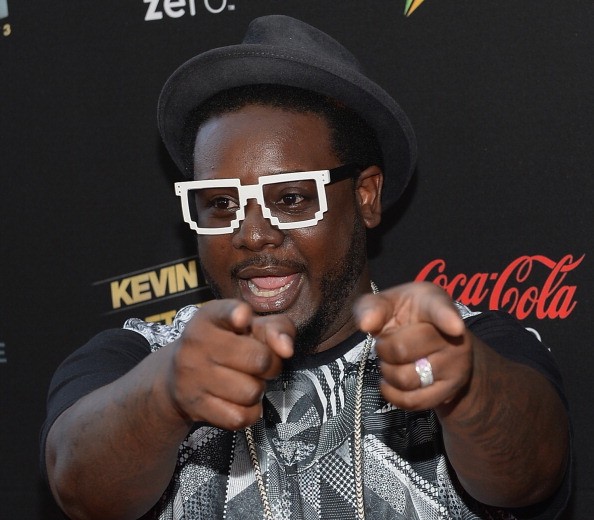 T-Pain
It's not a very big secret that T-Pain and his wife are in an open marriage. They have three kids and they've been married almost 13 years, and it seems to work very well for them. They do have to be very devoted to one another, but they also have no problem inviting other women into their private life and enjoying that time together. As long as they are together when they're with another woman, the moment is just fine.
Photo by Getty Images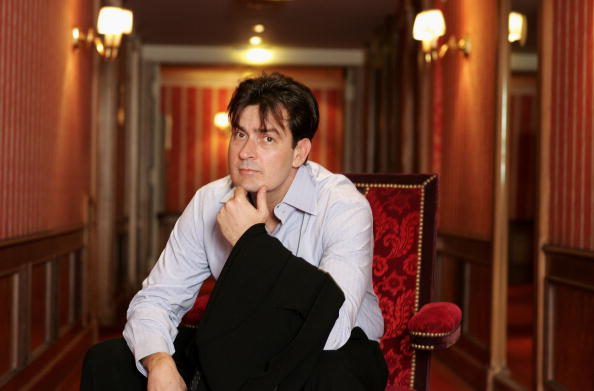 Charlie Sheen
We have to ask this question, is anyone surprised? And, also, has he ever been faithful to any woman? He seems to be the kind of guy that doesn't have much to say in the way of being faithful to one woman. In fact, he usually has multiple girlfriends at one time in a very Hugh Hefner kind of manner, and they seem fine with that. It's actually kind of gross.
Photo by Getty Images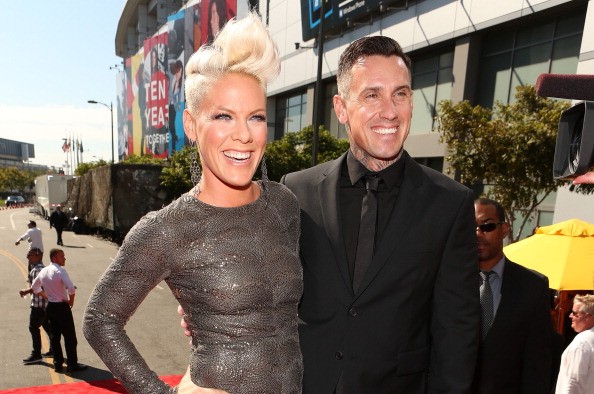 Pink and Carey Hart
There was a time when they were in an open relationship, but it became a little too open. Apparently, they believed that their marriage would work on a "don't ask, don't tell" policy, but it became a problem. You see, neither of them had a problem with a one night stand situation if their spouse decided to partake, but a while back Carey Hart seemed to have fallen for one blonde and actually began dating her, taking her everywhere with him and that was a problem for his wife. She filed for divorce, but they've since worked things out.
Photo by Getty Images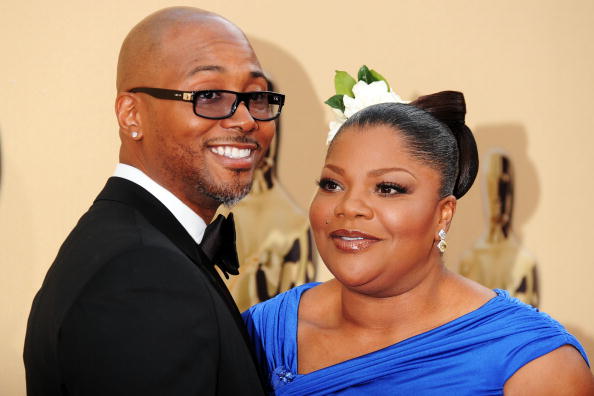 Mo'Nique
The famous actress and her husband have made it their choice to live with an open marriage, though she makes it a point to say that she chooses only to be with her husband. She is not someone who likes to make it a point that she can be with whomever she wants, but she chooses not to be with anyone other than her husband. His choice, however, might differ from hers; but we don't know for certain.
Photo by Getty Images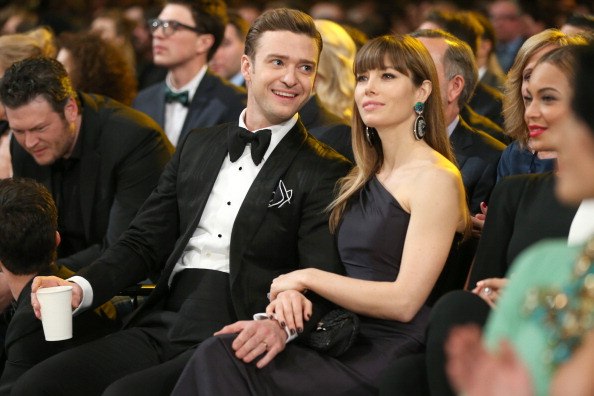 Justin Timberlake and Jessica Biel
There was some speculation at the beginning of their relationship that they were completely open to other relationships, but it seems that maybe they got a bit more serious and moved on since then. He's got a reputation with the ladies, but he also has a reputation for being very deeply hurt that his ex, Britney Spears, cheated on him and ending their relationship. It seems to me that someone who has been hurt by an affair would very likely not have one of his own, and these two seem pretty happy together.
Photo by Getty Images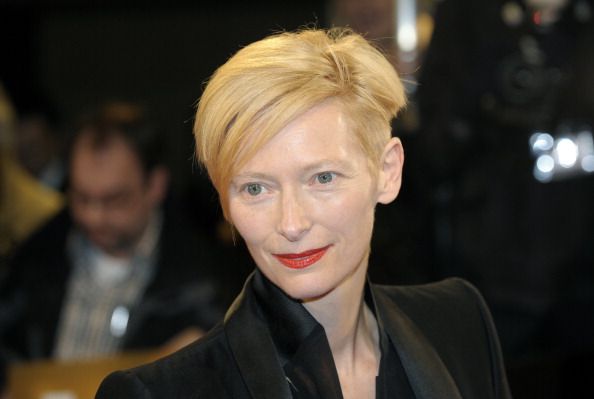 Tilda Swinton
There is some speculation that she and her ex, and her new love interest and her ex's girlfriend are a bit more than just friendly co-parents working to keep their children happy. These four are allegedly very involved in one another's lives in a way that is borderline sexual. There have been many rumors over the course of the past few years that they are in a very happy relationship in which they all four participate, but no one has confirmed or denied the rumors. We do know, however, that open relationships are a thing with Swinton.
Photo by Getty Images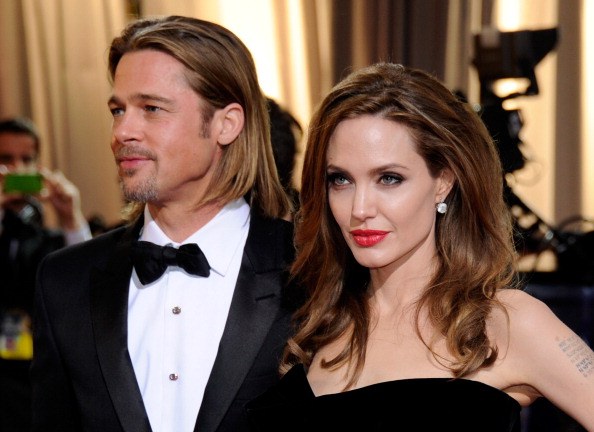 Brad Pitt and Angelina Jolie
She's openly admitted on more than one occasion that fidelity is not something that she finds essential to a marriage. However, unless she and Brad Pitt are absolutely 100% able to keep their affairs on the down low without even a hint that anything is going on, we have to guess that their open marriage might be technically open but they are choosing to keep it one that is monogamous.
Photo by Getty Images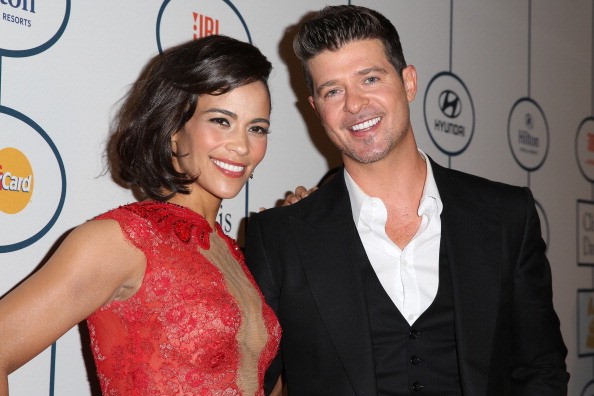 Robin Thicke and Paula Patton
Here is another relationship that ended in divorce after one claimed that their marriage is open and another claimed that the other was unfaithful. It turns out that Robin Thicke had not only a drug problem, but a keeping it in his pants problem, too. He says that their marriage was an open one, but it ended so it obviously did not work for the two of them in any way.
Photo by Getty Images