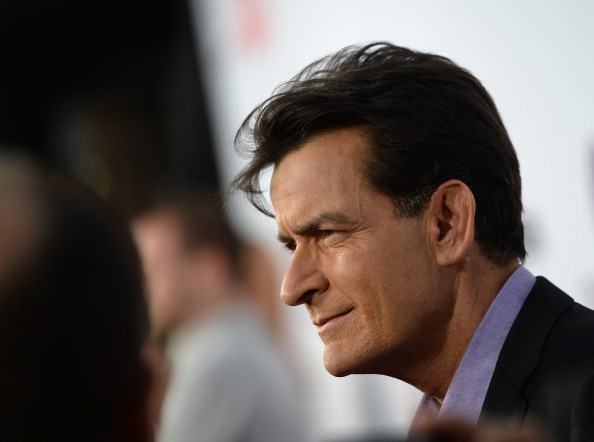 Earning millions of dollars a year makes it awfully temping for Hollywood stars to throw away their money on lavish and expensive items. From designer shoes to exclusive handbags that cost more than most people's vehicles to vacation homes, luxury yachts and private planes, many celebrities are used to a very luxe lifestyle, and with good reason. However, not all celebs spend their money on things that are so excessive. Some live very modest lifestyles when their income is taken into consideration. However, some celebs have pretty disgusting spending habits, and it's quite interesting how they choose to spend their money.
Photo by Getty Images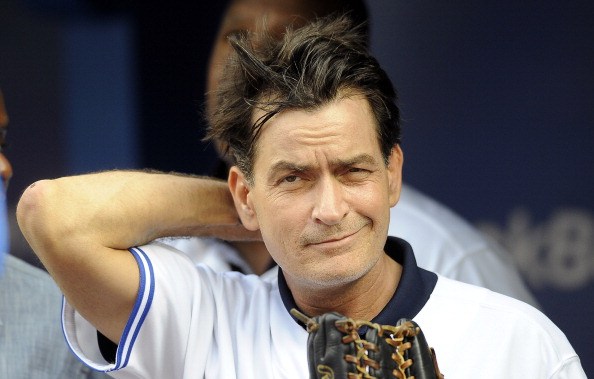 Charlie Sheen
He's probably the man with the most disgusting spending habits around, even if we don't have a specific dollar amount that details his spending habits. All I'm going to say about this one is that he uses his millions of dollars to buy hookers, prostitutes and strippers, and he spends a lot on hotel rooms and liquor to go with those things. It's not the best way to spend your money, in my opinion. He could spend it little differently, perhaps on his children or on rehab.
Photo by Getty Images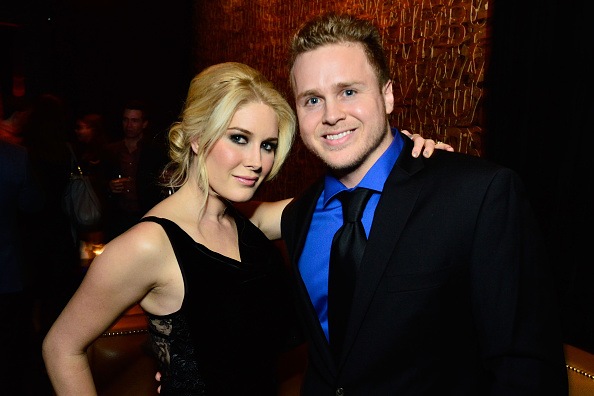 Heidi Montag and Spencer Pratt
At one point this kind of gross celebrity couple was worth about $10 million, but they've spent almost all of it on things that they could not afford. Apparently they thought that this kind of money lasts a lifetime, and spending $35,000 per month on a house in Malibu was a good idea among others. They spent their money on things that they could not afford, and it got the best of this couple.
Photo by Getty Images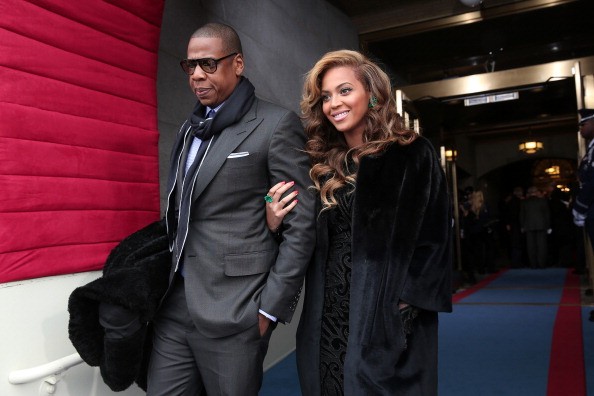 Jay-Z and Beyonce
We are all about spending your money the way you see fit, especially when you have almost a billion dollars to share. But we still have to draw the line somewhere, and that is on sequined leggings that cost $100,00, which is what Beyonce likes to wear. I'm all about spending hundreds on one bottle of champagne or good wine, or even thousands on shoes when you have that much money to spend, but leggings? First and foremost, no one should wear leggings with sequins. And you can buy plain ones at Nordstrom for $30. Just saying.
Photo by Getty Images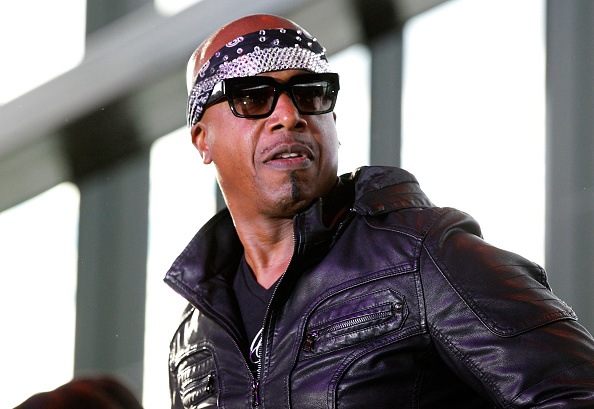 MC Hammer
He's not worth nearly as much now as he was back in the day, and that's because he has some very poor spending habits. He managed to blow through tens of millions of dollars and leave himself with very little thanks to his insane purchases, which included things like homes and cars and even helicopters. It wasn't long before he realized he had very little left to call his own, and that's when he had to cut back his spending tremendously.
Photo by Getty Images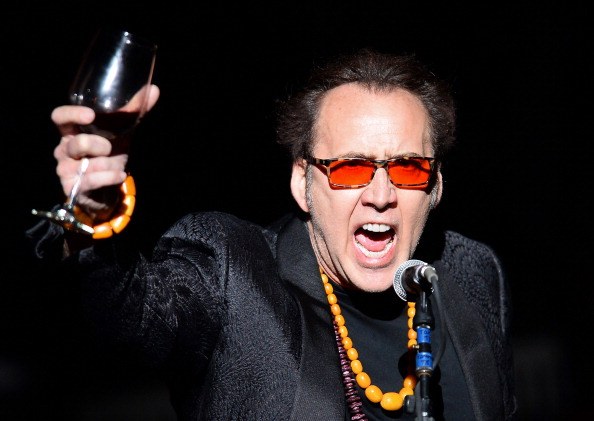 Nicholas Cage
He's not spending money anymore thanks to the fact that he's broke, but we can see why. And perhaps other celebs should learn a thing or two from him. He owned things like 50 sports cars, two yachts, several homes, and he even spent more than a quarter million dollars on a dinosaur skull at an auction once, and that's why he's broke now. With so many elaborate purchases to his name, it's no wonder why he has nothing left.
Photo by Getty Images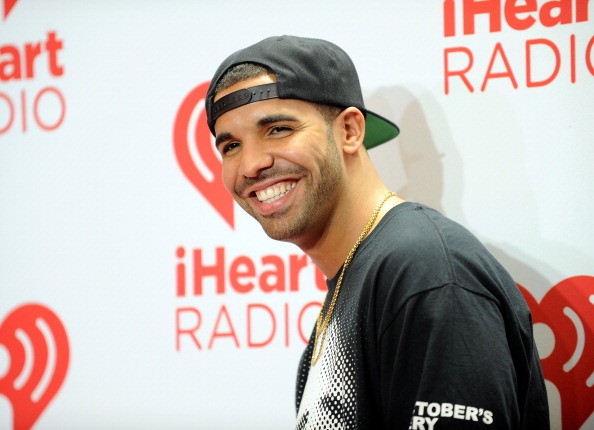 Drake
The famed singer is not doing too badly in terms of his net worth, but some of his spending habits are disgusting. In fact, he just spent $50,000 at a strip club, and we think that might make it to the top of our most disgusting purchases list. That's not something that he should be proud of. In fact, it's not something he should even do. But if you have money and you want to spend it, it is yours to spend and no one can really say anything to you about it.
Photo by Getty Images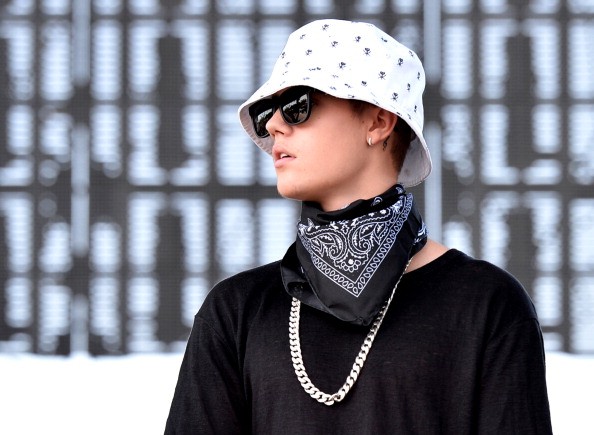 Justin Bieber
We are all about spending your money the way that you see fit, but when it entails spending more than $400,000 just on one date night to watch a movie that came out into theaters before you were even born, we have to draw the line. That money would be better spent on things like a savings account or retirement plan. However the Biebs likes to live it up, even if that includes spending nearly half a million dollars on dinner and a movie (Titanic) in the Staples Center for Selena Gomez.
Photo by Getty Images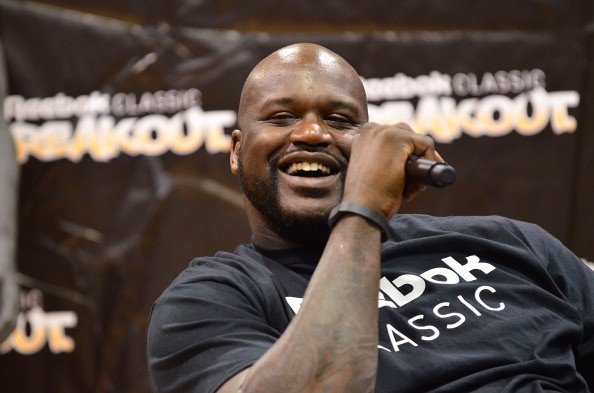 Shaq
He's one of the most famous basketball players of all time, and he's quite wealthy. He can spend his money how he sees fit, but we can't see how he's going to keep up his lifestyle when his expenses total more than $1 million per month. PER MONTH. That's right; he's spending $1 million per month on vacations, baby sitters, houses and everything else he loves and enjoys, and that seems a bit like too much money for a monthly expenditure.
Photo by Getty Images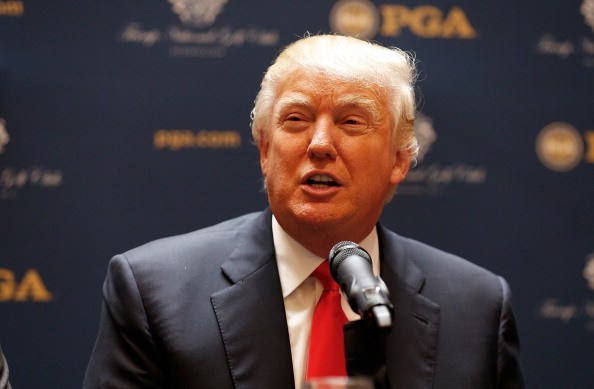 Donald Trump
He's been rich and not rich and rich again, and we'd think he'd learn to manage his money a little better. He has a cooler than chills his champagne that's mobile that cost him more than $365,000. That's a lot of money on a cooler, and that's coming from someone who owns every Yeti cooling product under the sun, and we all know those don't come inexpensive. It's time to think of another way to cool the champs, Trumpster.
Photo by Getty Images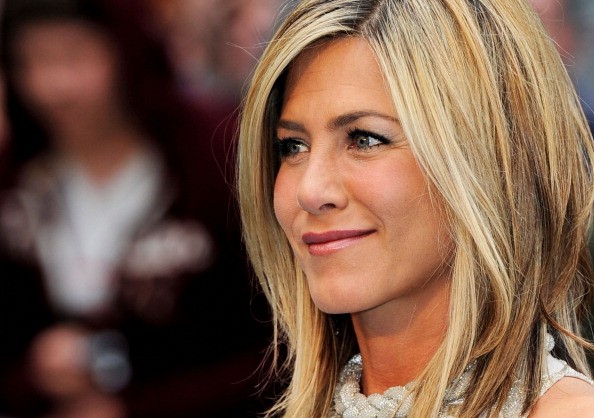 Jennifer Aniston
She's worth tens of millions, but did you know that she spends a lot of her money just on looking good? There's nothing wrong with that, of course, but there is something to be said about the fact that it reportedly costs the actress $10,000 per month on beauty treatments to keep her looking as good as she did nearly 20 years ago when we first learned who she was. She looks great, but that's a lot of money to spend on it.
Photo by Getty Images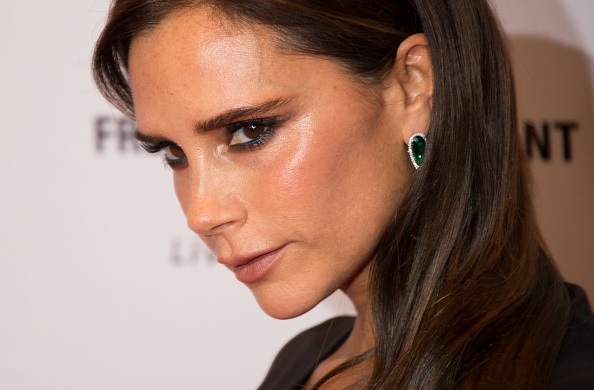 Victoria Beckham
We didn't blink an eye when we realized she has more than 30 Hermes handbags, even though some of these designer bags can run more than $100,000. What we do think is strange, however, is the fact that the former Spice Girl and wife of David Beckham spends around $44,000 per year on teeth whitening treatments. I guess she has no idea you can buy those for $25 a box in the store, and the dentist says they're just fine. Additionally, when I pay for them at the dentist they're a lot more affordable, so this one is strange.
Photo by Getty Images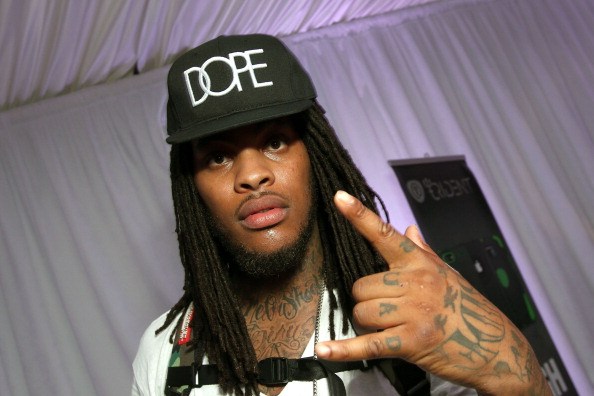 Waka Flocka
He's someone that you may or may not have heard of. I haven't, to be honest, but he is apparently a successful rapper who can afford to spend $50,000 per year on a professional wrapper. No, not a rapper, a wrapper. As in someone to roll his marijuana up for him so that he can smoke it when he sees fit. We're going to go ahead and judge here; as someone who has never used this stuff, I still find it hard to believe that it's worth it to spend that kind of money on someone to wrap it for you.
Photo by Getty Images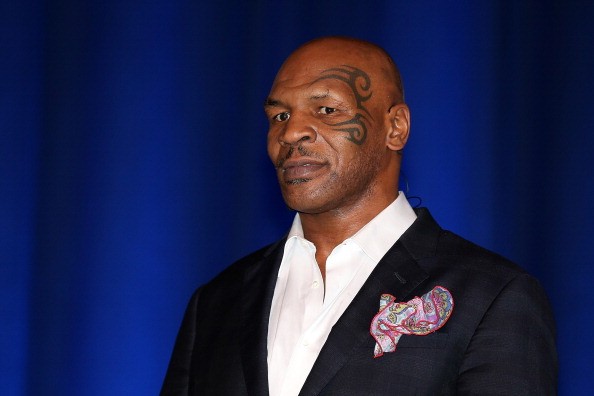 Mike Tyson
There is a chance he has a lot less money these days than he did in the past, but that is probably because he had some seriously bad spending habits. There was a point in time when he gifted Robin Givens a bath tub. Okay, that sounds like an interesting gift, right? Well, it gets worse. That tub was one he spent a reported $2 million to purchase. That's a bit much for something that's mean to clean the dirt and grime off your body.
Photo by Getty Images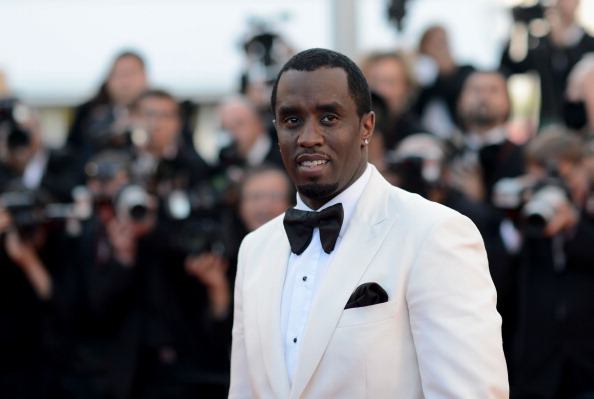 Diddy
He's known for being outrageous, and outrageously wealthy. He's free to spend his money as he sees fit, but we do have one question about a very specific purchase he made. He bought his son a car that cost the rapper and business mogul more than $360,000. And his son was only 16 at the time. So what does that mean for the rest of this kid's life? That's a nice first car, and that means he's setting himself up for failure in our opinion.
Photo by Getty Images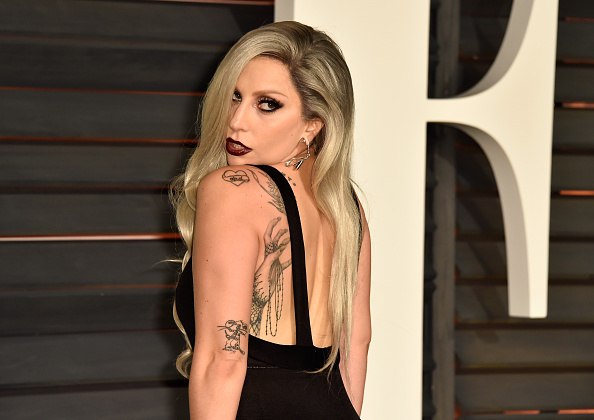 Lady Gaga
She's known for being a bit weird and a little eccentric, but that doesn't mean she made a wise decision spending $60,000 on some koi fish for her home pond. They're nice, and all, but they certainly are not that nice. I mean, that's a lot of money to spend on something like that. And she has the money, but that doesn't make it a wise decision to spend this much on fish. Fish die, you know.
Photo by Getty Images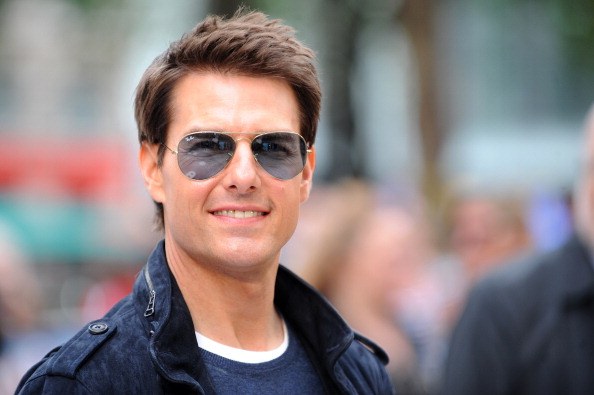 Tom Cruise
He's got nearly $250 million to his name, and he's certainly entitled to spend his money as he sees fit. However, that often includes expenses so outrageous it's disgusting. He reportedly spends more than $1 million per year on his private jet in just fuel, and that does not include the money he spends on keeping his other homes and his cars and his lifestyle funded. He reportedly spends millions on things like his homes and his cars and his entertainment, but it's all right.
Photo by Getty Images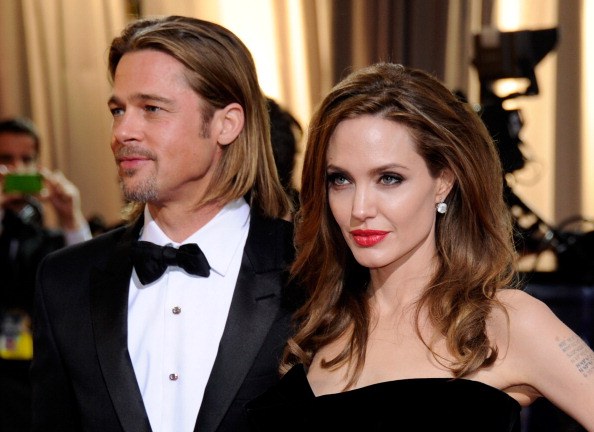 Brad Pitt and Angelina Jolie
Sure, they have hundreds of millions of dollars to their names, but they do have some outrageous expenses. As parents, their first job is to care for their kids, yet they still spend a reported $900,000 per year on nannies to help them with their children. They also have numerous homes, extensive travel expenses and they spend $5 million per year on just their private jet charters. Though with the number of kids they have, private jets are probably worth the expense.
Photo by Getty Images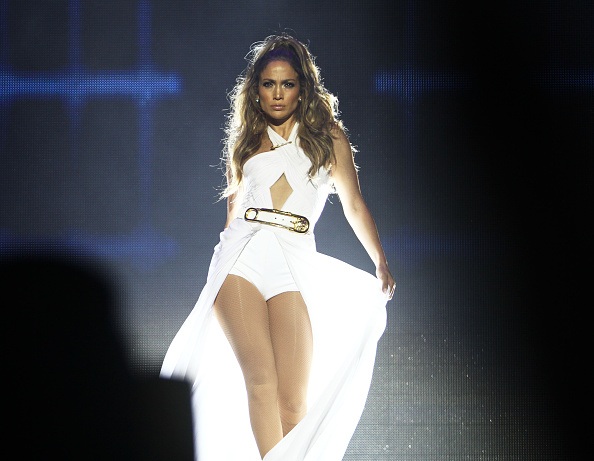 Jennifer Lopez
There's been some talk in the press that she's a bit of a diva, and her spending habits are a little bit gross when you think about it. For one, she pays tens of thousands of dollars each year to have a private massage therapist on call 24/7 in case she feels she needs his services. She also buys her children very lavish gifts that include ponies that are diamond encrusted (how do you encrust a pony with diamonds is what we want to know) and she spends more than a half million dollars every year on security for her kids. Of course, we believe in keeping the kids safe so that's fine with us.
Photo by Getty Images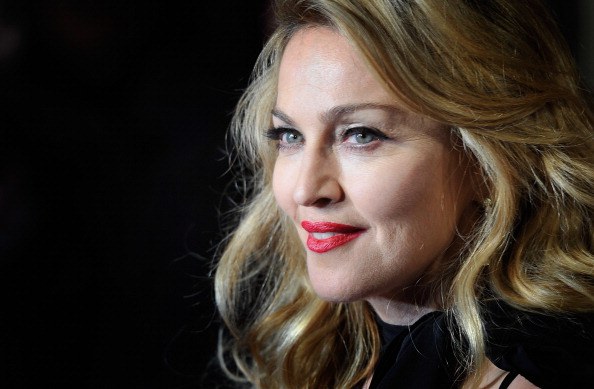 Madonna
When you are the self-proclaimed queen of pop music and you have millions of dollars, you can do whatever you want. And no one can say anything about that, because really, who cares? But, it is a little bit strange to have a bill that totals more than $10,000 per month on just water. Just water; special water to drink because she feels it keeps her and her family young and healthy. That seems like a bit much to us.
Photo by Getty Images